Invent Winners: What Happened Next? – GRAY'S CLIP
With just three days to go until entries close for INVENT 2021, we look at where some of the competition's previous winners […]
April 21, 2021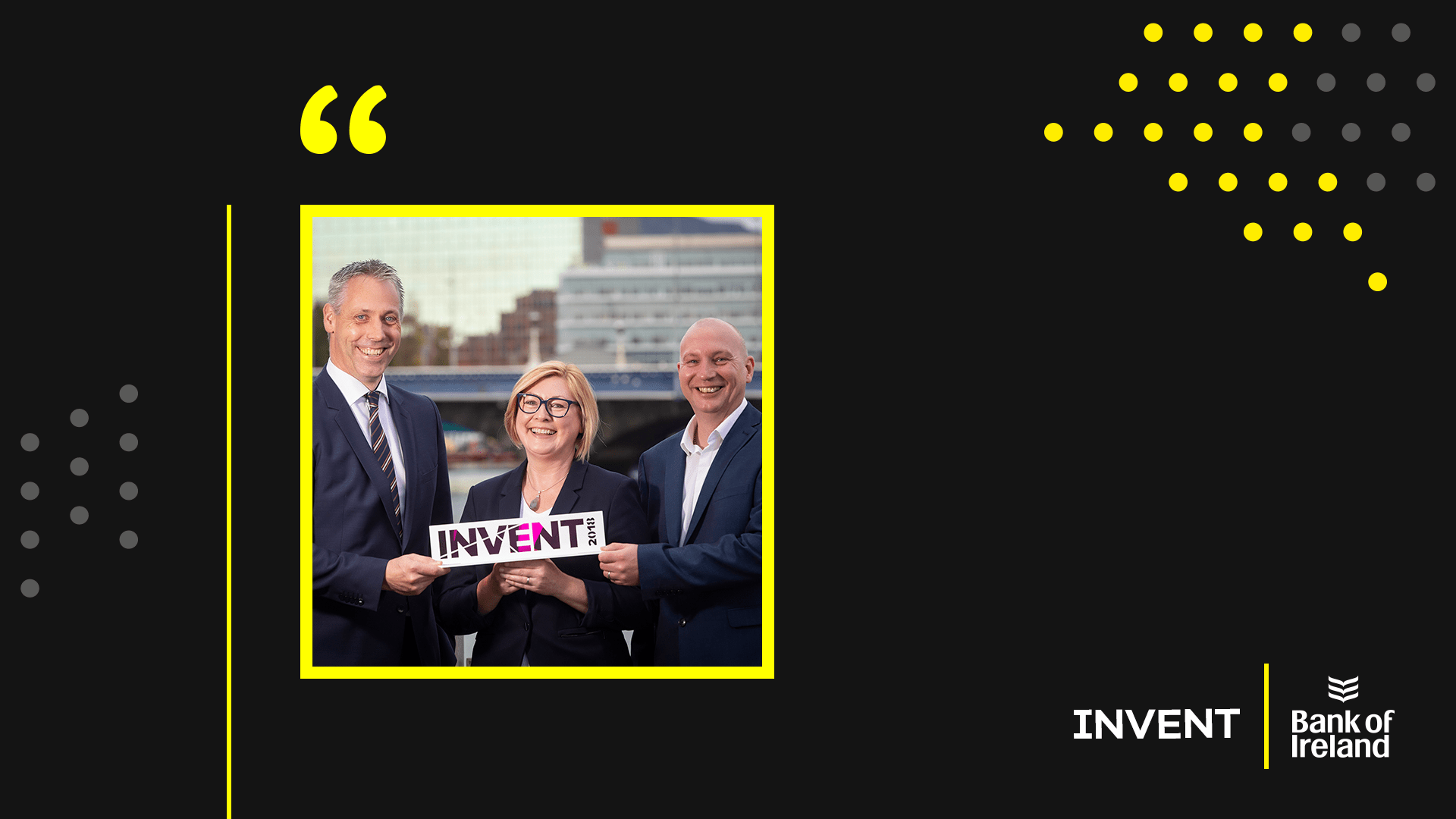 With just three days to go until entries close for INVENT 2021, we look at where some of the competition's previous winners are now and ask them how INVENT helped them at the start of their journey.
INVENT has been a key milestone in the development of a raft of Northern Ireland's most innovative start-up companies over the past decade.
With only two weeks to go until the closing date for applications to INVENT 2021, supported by headline partner Bank of Ireland, we thought it would be interesting for those who are thinking of applying to see where some of the finalists from previous years are now, how they have grown their businesses, entered new markets and in some cases completely changed what they do.
If you find the stories below inspiring and think you have what it takes to join the INVENT alumni, you can find out more here. 
---
Overall winner in 2018 Gray's Clip raised their profile even further after INVENT by appearing on TV's Dragon's Den – where they got several offers of investment from the celebrity panellists. 
The company's ViperClip product is a fully insulated cable clip which works with its specially designed battery powered stapler to secure 110v to 240v electrical cables to wooden joists and structures.
Davy and Julie Gray eventually ended up taking in £350,000 in funding from a group of local business angels, which enabled them to put the product out to trials to get feedback and now aim to bring the product to market at the end of this year. The company has interest from distributors around the world and is currently looking at a number of options for launch.
Julie Gray, co-founder, said: "If we hadn't done INVENT we wouldn't have got the reaction we did from Dragon's Den. Our pitch had been practised, we were ready to answer questions. When I was grilled by Deborah Meaden and Peter Jones I had answers ready because that's what INVENT trains you to do. We have now taken investment from a group of private investors and a lot of those people first saw me on stage at INVENT.
"The awareness INVENT created of our product was also far reaching. We were contacted by people from the UK, US and beyond as a result of us winning the competition. The prize fund was also really valuable in helping us move the business forward."
She adds: "Without what he learned from INVENT, Davy wouldn't have been able to stand in front of TV cameras and pitch. It encouraged him that he could do it. I would encourage people to apply even if they are not from a business background. The support you receive helps you see you can do it. You don't have to have a business background if you have a great idea.
"The calibre of people going through INVENT is very high. I thought we hadn't a hope. But you can't just look at what others are doing, you have to believe in what you're doing. If you're solving a problem people want solved then you have a business."
Learn more about Invent 2021 & apply here