Invent Winners: What Happened Next? – ULESKA
With less than a week to go until entries close for INVENT 2021, we look at where some of the competition's previous […]
April 19, 2021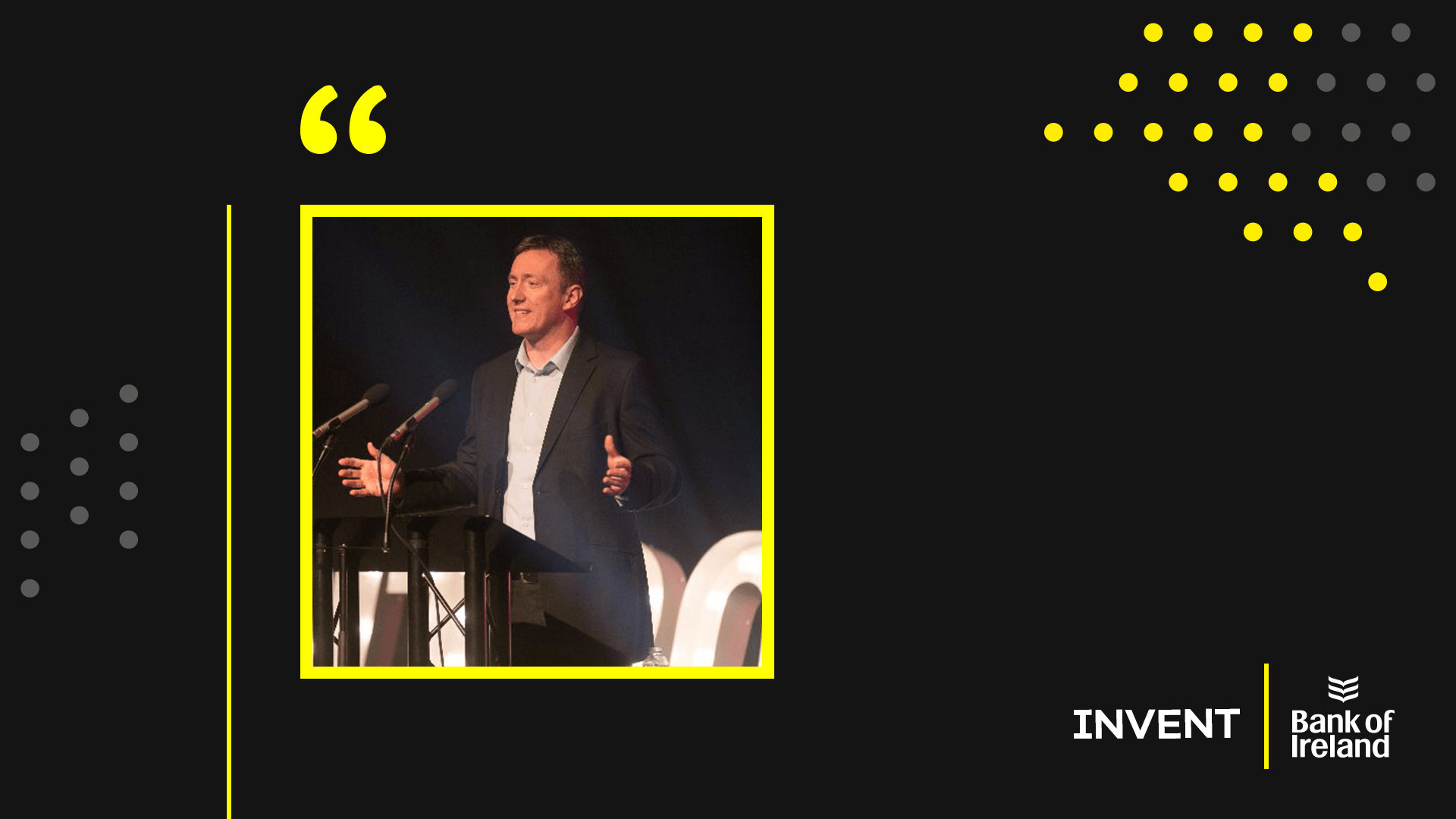 With less than a week to go until entries close for INVENT 2021, we look at where some of the competition's previous winners are now and ask them how INVENT helped them at the start of their journey.
INVENT has been a key milestone in the development of a raft of Northern Ireland's most innovative start-up companies over the past decade.
With only two weeks to go until the closing date for applications to INVENT 2021, supported by headline partner Bank of Ireland, we thought it would be interesting for those who are thinking of applying to see where some of the finalists from previous years are now, how they have grown their businesses, entered new markets and in some cases completely changed what they do.
If you find the stories below inspiring and think you have what it takes to join the INVENT alumni, you can find out more here. 
---
Cyber security business Uleska was a category winner at INVENT 2017, impressing judges with its scalable platform, which provides automated and continuous security testing for cyber risk without the need for more personnel.
Uleska's product automatically inserts cybersecurity tests into a customer's software to reduce the risk of error and cut costs.
Founder Gary Robinson says that since INVENT, the business has built its team, attracted nearly £1m of investment and won sales in major markets including the US. Like every company it had its resilience tested by the pandemic, but it has benefited from the experience of its investors to emerge with a mindset focused on growth.
Founder Gary Robinson says: "The product has matured from what we had in 2017 and that's developed over time from interactions with customer outcomes. We have changed both our mindset and our model over time as we've learned what works and what doesn't from the people using our system.
"DevSecOps is a multibillion-dollar industry and a lot of big cyber security companies want a piece of that. It is harder for smaller companies to break in but we have sales, we've built a team and we're working with experienced investors, so having come through Covid we're upbeat about the future."
Gary says INVENT gave the company a platform to go out and interact with some of the companies who are now its customers.
"There were a number of benefits of INVENT for us. Firstly, the pitching side, being able to give a succinct description of your product that makes sense for everyone. Secondly, we got visibility and credibility from the competition. Going to the US with INVENT also gave us visibility of our market and let us set up meetings to talk to people in a more mature industry with a different perspective from the UK and Ireland," he says.
"It helped us to get out there and talk to decent sized companies we wanted as customers, to see what they wanted. We knew from the start that the automation of security would be a problem. But from 2017 to now we have seen a lot of customers and morphed the product based on what we've learned. I don't think you ever stop learning in this industry." 
Learn more about Invent 2021 & apply here