FinTrU empowers team to think like entrepreneurs with Co-Founders partnership
Technologically enabled Regulatory Solutions company, FinTrU, has partnered with Catalyst to give its employees the chance to undertake unique entrepreneurship training on […]
March 9, 2022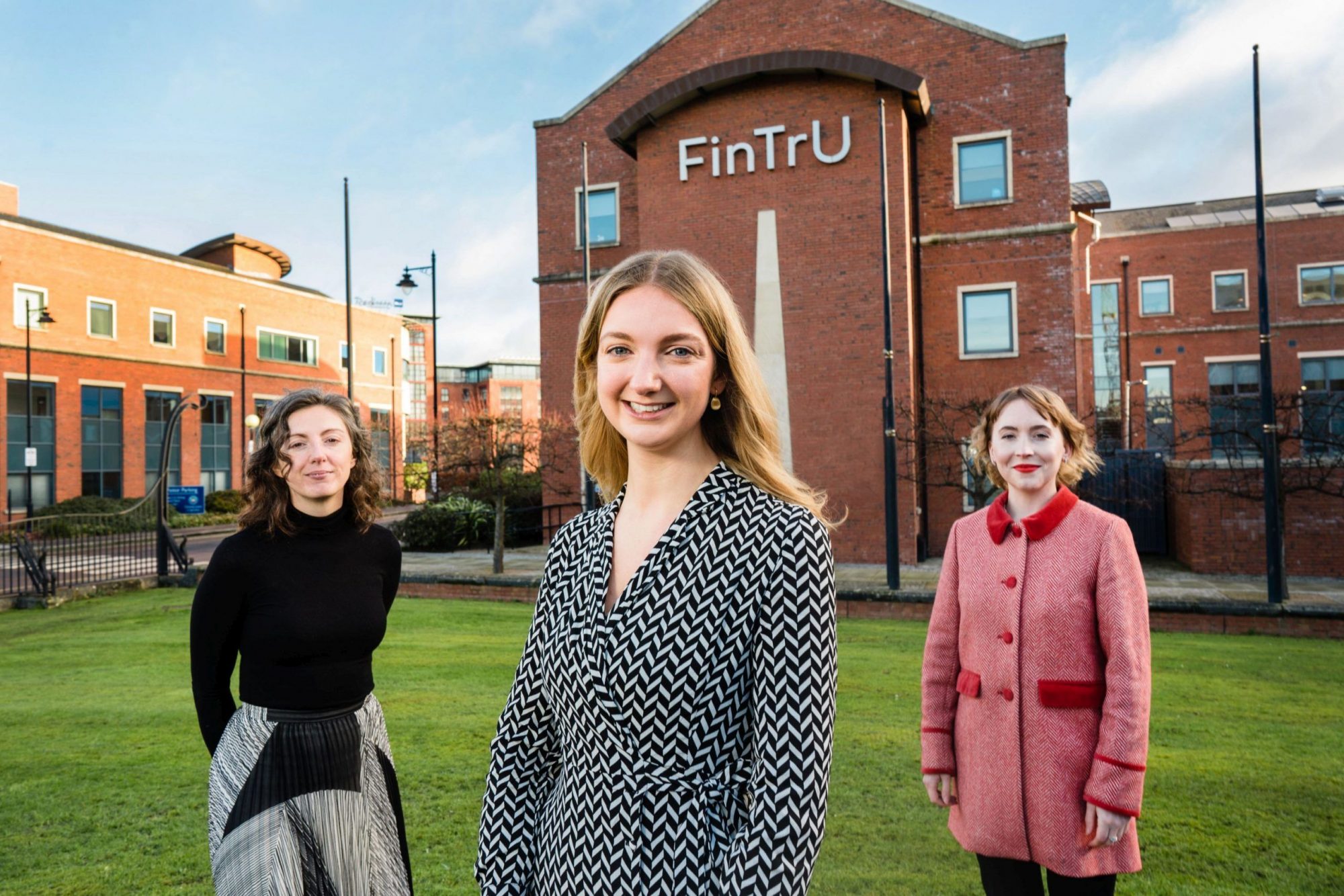 Technologically enabled Regulatory Solutions company, FinTrU, has partnered with Catalyst to give its employees the chance to undertake unique entrepreneurship training on the Co-Founders programme.
FinTrU is a multi-award-winning technologically enabled Regulatory Solutions company, specialising in the areas of KYC, Compliance, Legal, Risk & Controls and Operations. In April last year Catalyst announced a new partnership with FinTrU, which has seen the two organisations work together to grow and enhance Northern Ireland's fintech sector.
Now, FinTrU is supporting 5 of its staff across all functions of the business to participate in Co-Founders, a unique entrepreneurship programme that brings together ambitious and skilled individuals from technical and commercial backgrounds to form teams of like-minded people, build creative confidence and develop new product ideas focused on technology, engineering and science.
FinTrU recognises the benefits that using design thinking to solve real world problems will have for its business and is supporting employees to participate in the Co-Founders programme as part of their on-going commitment to continuous professional development.
Emma Pollock, Chief Technology Officer of FinTrU, said: "At FinTrU, we want to empower our workforce to think entrepreneurially, and the Co-Founders programme allows us to do just that. The programme enables our employees to gain an understanding of the product development and prototyping process, which can potentially help us in testing potential solutions more rapidly. Developing these skills not only benefit the individuals involved, but also benefits us as a company.
"We want to encourage all of our employees to get involved and will support any of those that want to take their ideas beyond the proof-of-concept stage."
Hannah Cummings, Programme Manager of Catalyst Co-Founders said: "It is fantastic that FinTrU understands that empowering their people to adopt an entrepreneurial mindset and explore their potential start-up ambitions will add real value to their company and their employees.
"Companies should embrace this progressive approach, as the network and creative problem-solving skills that participants develop through Co-Founders can greatly enhance their contributions to the businesses they are part of."
FinTrU works with Investment Banks around the globe in designing technology-enabled solutions to help them meet their regulatory obligations The company has enjoyed rapid growth in the past few years and now has a total headcount of more than 1,000 people in Belfast, Derry/Londonderry, London, Dublin, Maastricht and New York.