Invent 2021 Launches with Bigger Prize Fund and Exciting New Categories
Northern Ireland's most exciting competition for innovative start-ups and entrepreneurs is back with a new and improved prize fund and brand new […]
March 16, 2021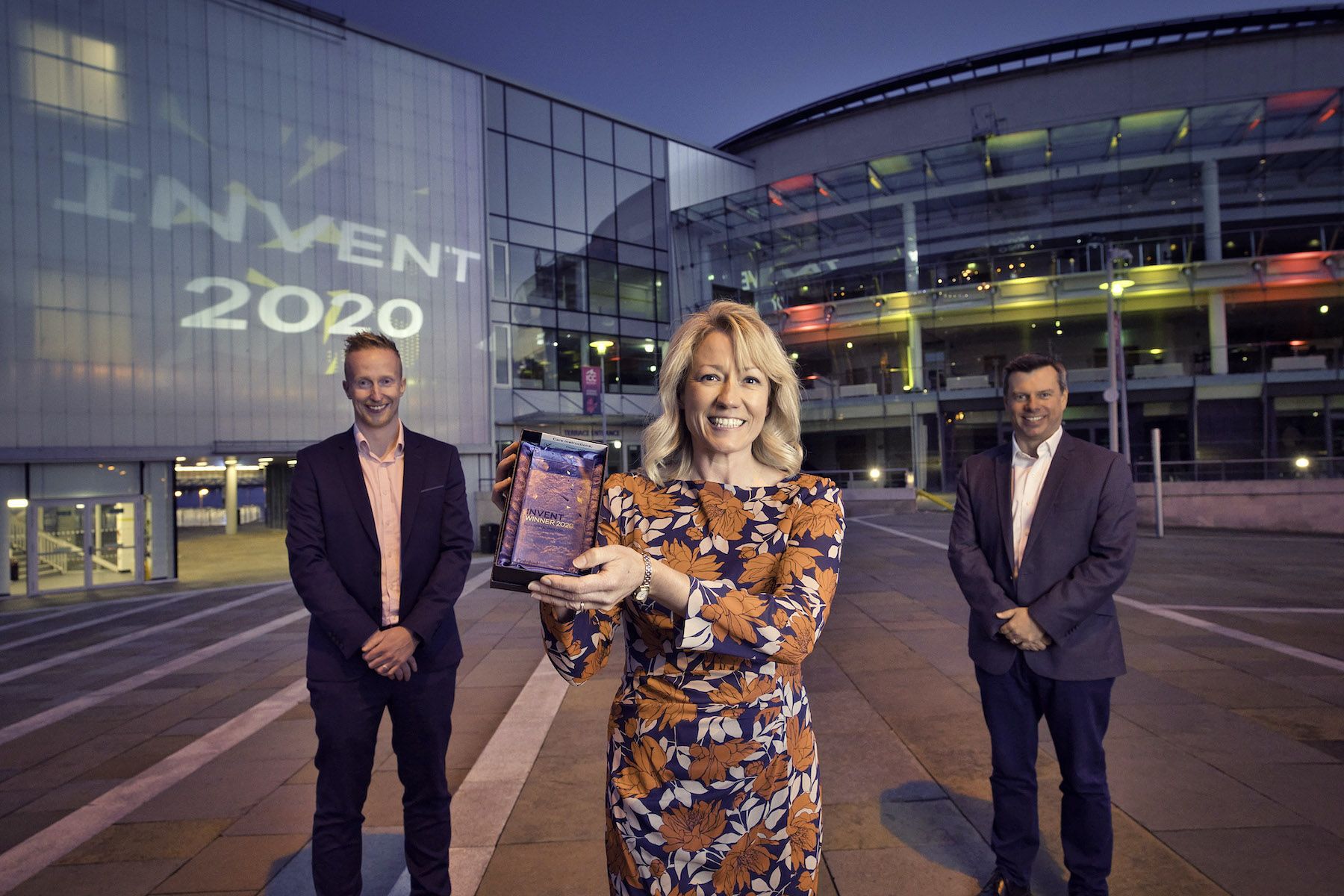 Northern Ireland's most exciting competition for innovative start-ups and entrepreneurs is back with a new and improved prize fund and brand new awards categories.
INVENT 2021 is officially open for applications with an increased prize fund of £47,000 and a £25,000 first prize for the overall winner.
Organised by science and technology hub Catalyst with headline partner Bank of Ireland, INVENT is an annual celebration of the brightest new business ideas in the region, which supports, showcases and rewards the local innovations and proof of concept ideas that have the greatest commercial potential.
Categories for this year's awards have been refreshed to resonate with global trends and help capture great ideas from across the full spectrum of innovation in Northern Ireland, while also aligning with the clusters Catalyst believes will drive the local economy in future. They include:
Greentech – Products, solutions and tech that enable a sustainable future.
Health and Wellbeing – Improving the quality of life through pushing the boundaries in life sciences, med tech and health promotion.
Product – A physical product designed and fabricated to offer the consumer or business a novel innovative solution.
Business Software – Computer software products or solutions used to satisfy the needs of an organisation rather than individual users, including innovations in sectors such as fintech, insurtech and cyber security.
Consumer Software – Consumer software is a class of commercial software that is sold directly to end-users as opposed to businesses.
Each INVENT category winner will receive £5,000 – an increase from £3,000 in previous years – and the overall winner will take home an additional £20,000, giving an overall prize of £25,000. Additional prizes of £1,000 will be awarded to the best student application and the best elevator pitch delivered on the night of the INVENT Awards on September 30.
The competition, which aims to shine a light on the creativity of local entrepreneurs, last year attracted applications from more than 100 talented innovators and saw 12 finalists chosen to compete for prizes at the INVENT final. More than 1,500 people from around the world tuned into hear the entrepreneurs pitch at a hybrid event streamed live from the ICC Belfast.
The overall winner was KLAS-PDT Technology, which has developed a peptide based non-invasive therapy for metastatic melanoma, a type of skin cancer. It is used alongside current immunotherapies to increase their effectiveness at a reduced cost to the provider and less toxicity for the user.
Niall Devlin Head of Business Banking NI at Bank of Ireland, headline partner of the INVENT Awards, said: "The pandemic has accelerated innovation materially, in particular the design and adoption of technology solutions across all business sectors, including in our own business. We see this in our customers as many are reimagining and reshaping their businesses for the world, post pandemic. Whether it relates to remote working, e-commerce or health & wellbeing, businesses are striving to become more digital, more efficient and more sustainable for the future.
"Bank of Ireland UK is delighted to partner on INVENT 2021, with new categories and an increased overall prize fund providing a unique opportunity for innovation and entrepreneurial talent in Northern Ireland, which is recognised as a key stimulus for the regional economy."
Kerry McGarvey, programme manager for INVENT, said: "We're really excited to launch this year's INVENT Awards and look forward to receiving entries from entrepreneurs and innovators from across Northern Ireland over the next six weeks.
"We're confident that the new categories offer us the best opportunity to capture the energy and creativity of the next generation of founders who are aiming to solve real world problems, with the new Greentech category particularly relevant as sustainability becomes an increasing focus both globally and locally."
Click here for more information on how to apply for Invent 2021