MEET THE INVENT FINALISTS: Lewis Loane, Founder of Signal Optimiser by TORANN
Lewis Loane is a young inventor from Newtownards who is passionate about two things that are related, even if it might not […]
July 22, 2019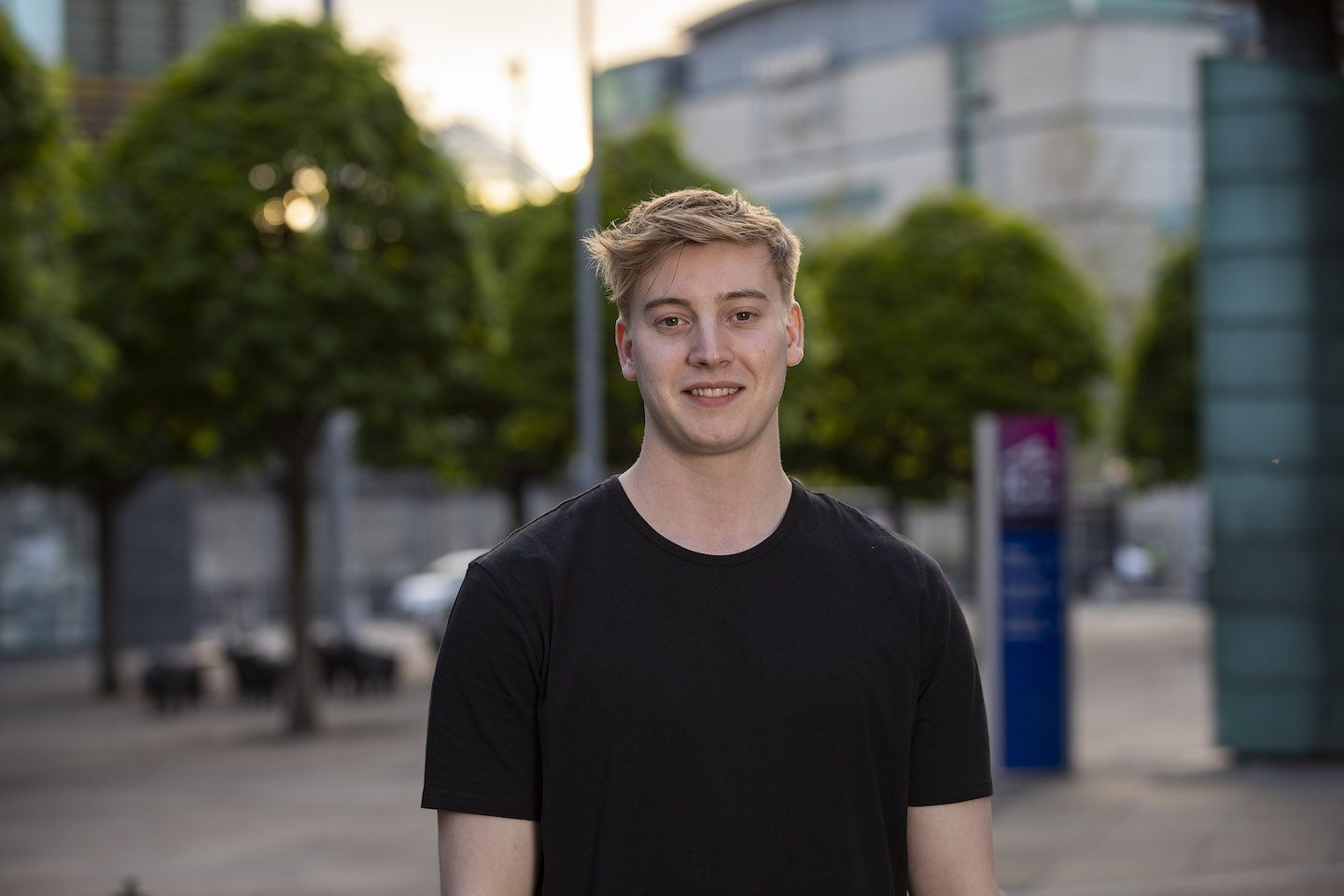 Lewis Loane is a young inventor from Newtownards who is passionate about two things that are related, even if it might not seem obvious – electronics and music.
These two interests collided one day, in a guitar shop in Edinburgh.
"I was in a guitar shop and I played a Gibson guitar and plugged into a mid-range amplifier – it sounded amazing. But when I brought it home and plugged it into my higher-end amplifier, the sound quality wasn't good," he says.
That story has defined Lewis's future career path.
As a student at Queen's University in electronics and electrical engineering, it made sense that Lewis embarked on creating a solution. "I looked into fixing this problem. The signal value at the instrument is constantly changing depending on whether the volume is up or down. I created a signal adjustor that is always providing optimum value when it's plugged in between the instrument and amplifier."
Lewis says that his main pastime is music. He's played guitar for 12 years and he's gotten into both recording music and live concerts. "I occasionally play live acoustic music with my two sisters, who are both singers. We do covers on acoustic sets, and I also record music – anything from electronic to alternative music."
Starting his music career in primary school, Lewis tells me he also pays "drums and a bit of piano".
I ask Lewis how he knew that he wanted to attend Queen's to study electronics engineering.
He says, "I've always had an interest in electronics and when it came to choosing what course to do, I had a friend that was in the programme and he told me all about it. It sounded like it was for me."
ABOUT SIGNAL OPTIMISER
It's an electronic signal device that sits between an instrument and an amplifier, allowing 100% of the sound quality to be transferred
The company, named TORANN, the Irish word for 'noise of battle', will also produce audio effects devices such as distortion pedals, reverb and delay pedals
Began accepting funding in March 2019, building prototypes now
It has other applications outside of audio signals, e.g., it can improve the efficiency of wireless power transfer, making wireless charging stations for your mobile phone work better
Amongst other programmes it has been in QUBIS' Lean Launch market validation programme. Lewis says, "We were funded up to £5,000 to speak to consumers – that's given me an indication of price points, and I determined that the device should cost around £300 for the standard signal optimiser – more for the professional version with effect pedals."
Signal Optimiser is now a finalist in the 2019 Invent competition in the electronics category. The Invent Final Awards night, sponsored by Bank of Ireland UK, will be held on Thursday 10thOctober. Tickets are available here.