Catalyst Awarded Diversity Charter Mark
In recognition of our continuing mission to create an ever inclusive and diverse culture, Catalyst is awarded its first Diversity Charter Mark, […]
March 6, 2020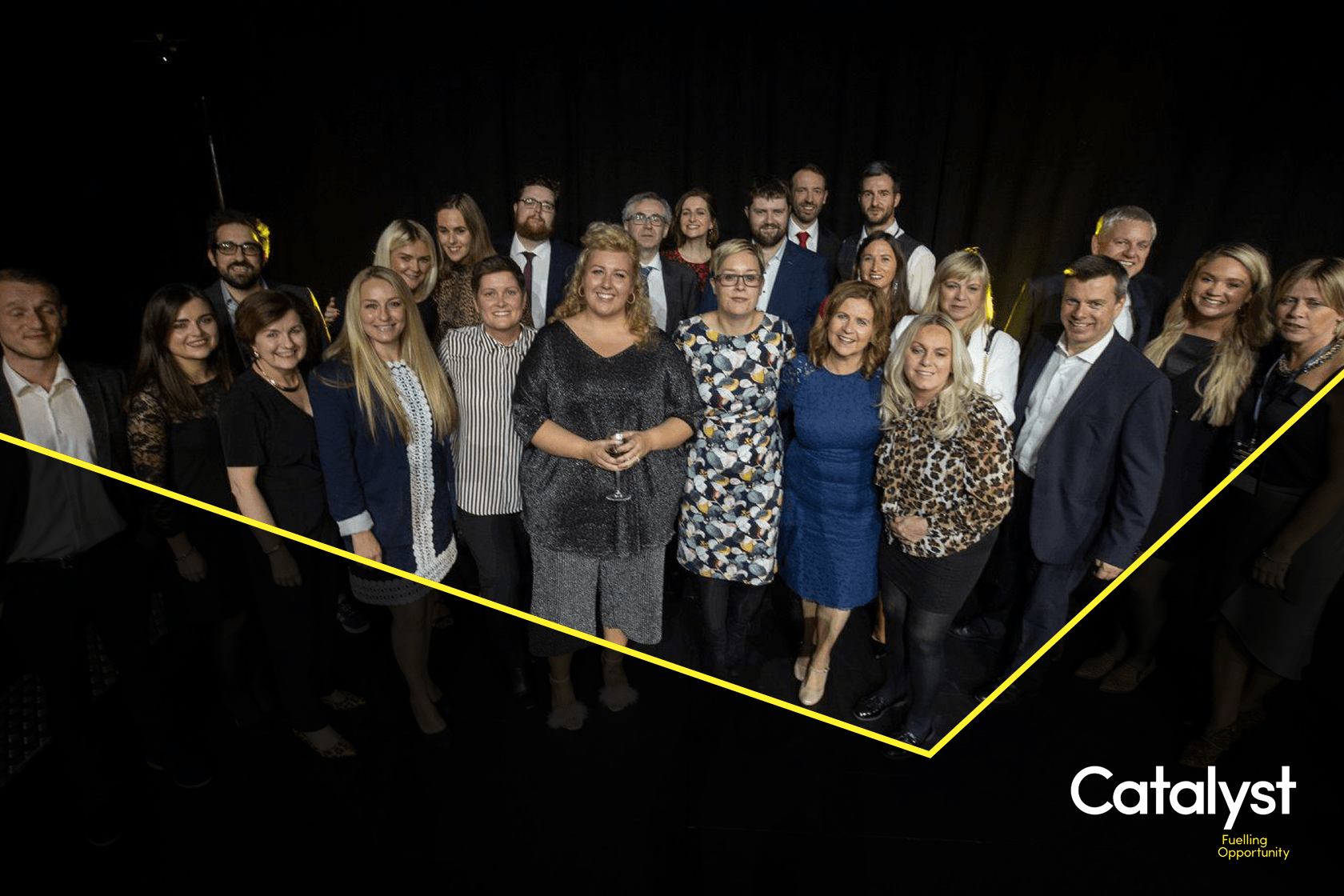 In recognition of our continuing mission to create an ever inclusive and diverse culture, Catalyst is awarded its first Diversity Charter Mark, the Bronze Charter Mark.
This is the first step in our partnership with Diversity NI as we work towards gold status, contributing to a culture and innovation ecosystem that empowers and welcomes all.
Christine White, Head of Business at Diversity Mark NI said: "We are delighted that Catalyst have achieved the highly regarded Bronze Charter Mark Award. Catalyst continue to be authentic and creative in Diversity and Inclusion and are showing a futuristic approach in ensuring all employees feel supported and can bring their true selves to work"
What is the Diversity Charter and what does it mean for workplaces in Northern Ireland?
Diversity Mark NI is Northern Ireland's only independent, not for profit organisation which allows organisations to apply and be assessed by an independent panel of assessors. Members join a learning community that supports them to work towards achieving and maintaining the venerated Diversity Charter Mark.
With over seventy progressive organisations signed up, many now hold the 'Mark of Progress' which is as a public declaration for their commitment to Diversity.
Our Commitment to Diversity
Diversity isn't a box to tick on a CSR list. It needs to be a part of the DNA, lived, breathed, seen and heard across all aspects of our community, projects, and co-working spaces.
At Catalyst we not only want to foster and empower a culture of innovation, but also an environment where people can be their true, authentic self and thrive.
'We are proud to be recognised by the Diversity Charter and it stands as a testament to our workplace philosophy where diversity is acknowledged and celebrated as a fundamental component of our culture.'
Steve Orr, CEO Catalyst
To learn more about Diversity NI click here.
To keep engaged and up to date with our community sign up to our newsletter here.