Catalyst (Good) News Roundup – #2
As we approach our 5th week of lockdown during the COVID-19 crisis, we have experienced a seismic shift in how we work, […]
April 24, 2020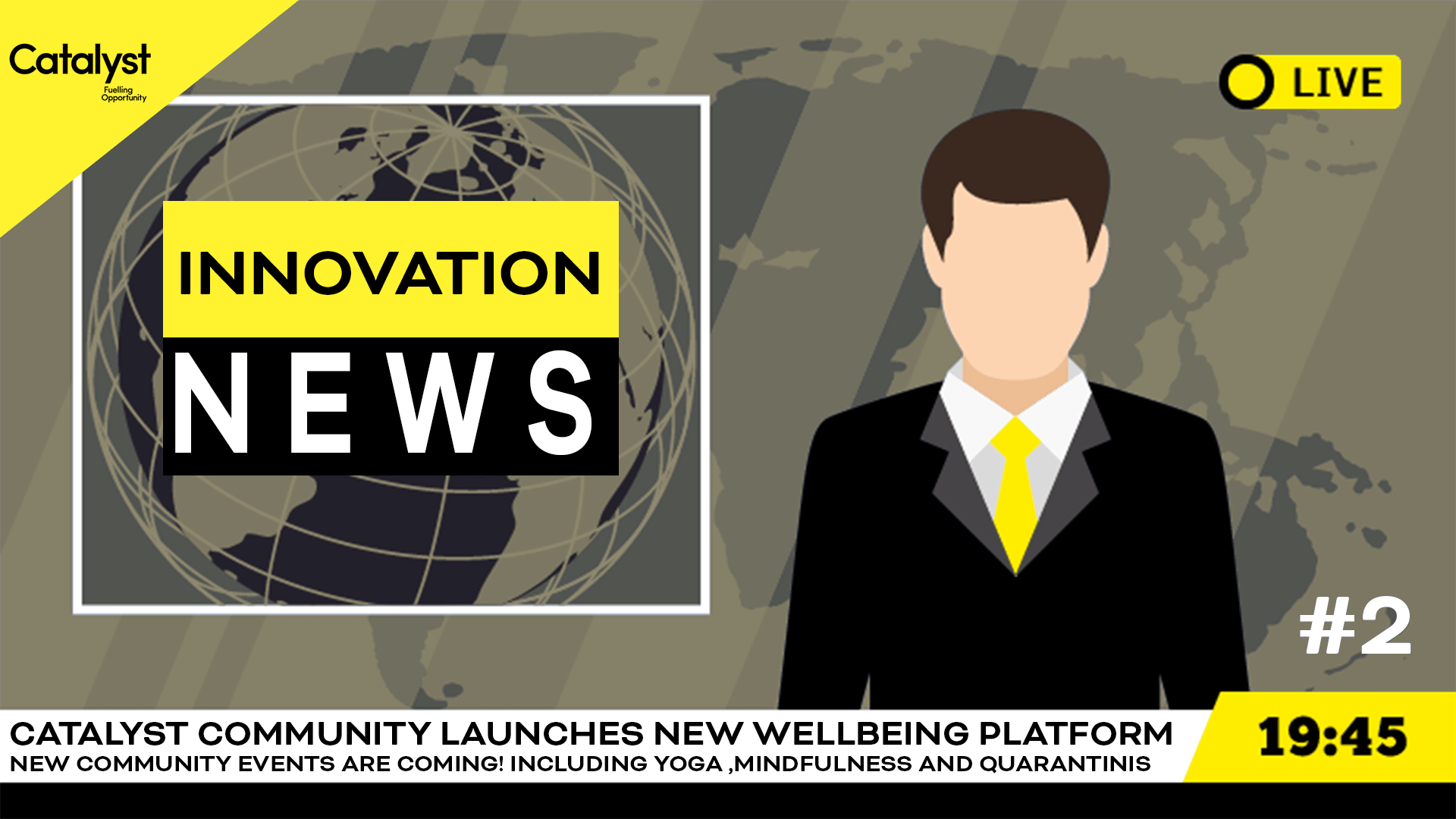 As we approach our 5th week of lockdown during the COVID-19 crisis, we have experienced a seismic shift in how we work, how we live, and how we communicate.
Adversity brings constraint, a new definition of 'normal' (if there can be such a thing) and a new paradigm for innovation.
The innovation community is not just enduring this crisis, it is optimising, pivoting and against the toughest-of-odds, it is succeeding.
In this second feature, we'd like to 'tip our cap' to everyone who is making a difference in this time as well as celebrate those who are excelling to do some truly great things for Northern Ireland and further afield.
EdTech company Komodo supporting locked down families globally
Komodo is a maths learning system for children aged 5 to 11 which is designed to supplement primary school maths at home. It provides animated video guidance and short practice exercises that can be accessed on smartphones, tablets and computers, with learning individually tailored to each child's needs by a maths teacher.
Before the coronavirus crisis, the company already had over 5,000 families using Komodomath.com around the world but the lockdown in many countries has resulted in increased interest from parents looking for resources they can trust.
TriMedika support the fight against Covid 19 in Ireland with TriTemp NonContact Thermometer
TriMedika, along with Cardiac Services have supplied the HSE, Ireland with the TriTemp, a noncontact thermometer that was designed in Northern Ireland and made in Europe. The TriTemp will be used in the new isolation and step-down facility in City West, Dublin, where 750 rooms with 1100 beds will be available for people who have contracted the virus but can't self-isolate at home.
Angoka Joins Tech Nation's Cyber Cohort
Angoka, a prominent cybersecurity company has recently joined Tech Nation's Cyber cohort. This is an exciting, six-months accelerator programme that works with the most innovative and promising start-ups. With backing from the National Cyber Security Centre and the Department for Digital, Media, Culture and Sport, Tech Nation Cyber offers masterclasses, networking and opportunities through the Department for International Trade.
Locate a Locum connects over 12000 pharmacists with practices to ease the COVID-19 surge.
Belfast based Locate a Locum uses on-demand technology through a website and app that helps pair thousands of pharmacies around the UK with over 12,000 pharmacists. They have seen a huge surge in locum pharmacists who want to work in order to give tired and sick pharmacists a break, or offer relief.
G Science steps in to eliminate burnout and safeguard mental health amidst a surge E-sports adoption.
The work required to make it as an elite gamer and the high levels of burnout among some of those operating at the high levels has been the cause of some concern, raising various questions about mental health and gaming.
This very issue is something that inspired Bangor based entrepreneur Ryan Scallon to launch his business G Science, which aims to support gamers in all aspects of their career and development.
Thrive CSR introduce FREE COVID-19 Employee Volunteering Logging System
With COVID-19 Thrive CSR have seen a big change in how employee volunteering is occurring, there is now a need for remote and community response volunteering, but large businesses are struggling to manage and track it. Thrive CSR has a fully-featured corporate volunteering management platform that they want to leverage to help other businesses during this crisis.
Overwatch closes funding round as it aims to boost customer numbers
Life science software company Overwatch has won funding which it said will help it boost product development and grow customer numbers in Europe and the US. Overwatch, which is based on Ormeau Avenue, has closed a funding round in which it's won investment, led by Techstart Ventures and other private investors in the Halo Business Angel Network.
Sports Fusion and Axial3D are crowdfunding £20,000 to produce face shields for healthcare workers.
Sports Fusion has partnered with Axial3D who are world leaders in 3D medical printing to design and create protective face shields for healthcare workers. Axial has a streamlined logistics network that guarantees the dispatch of protective face shields quickly and directly to the surgeries, care homes and charities that need them.
Each shield will be dispatched within 48 hours and will ideally be in use within 72 hours – no bureaucracy, no warehouses, no delays.
Useful links and COVID-19 Resources
Have some news that you would like to share?
Drop us a line with your news and updates and it could be included in our next update.