Adrian Johnston Joins Catalyst in New Strategic Role
The former director of Digital Catapult in Northern Ireland has joined Catalyst as Director of Strategic Business Development, a new role created […]
January 21, 2022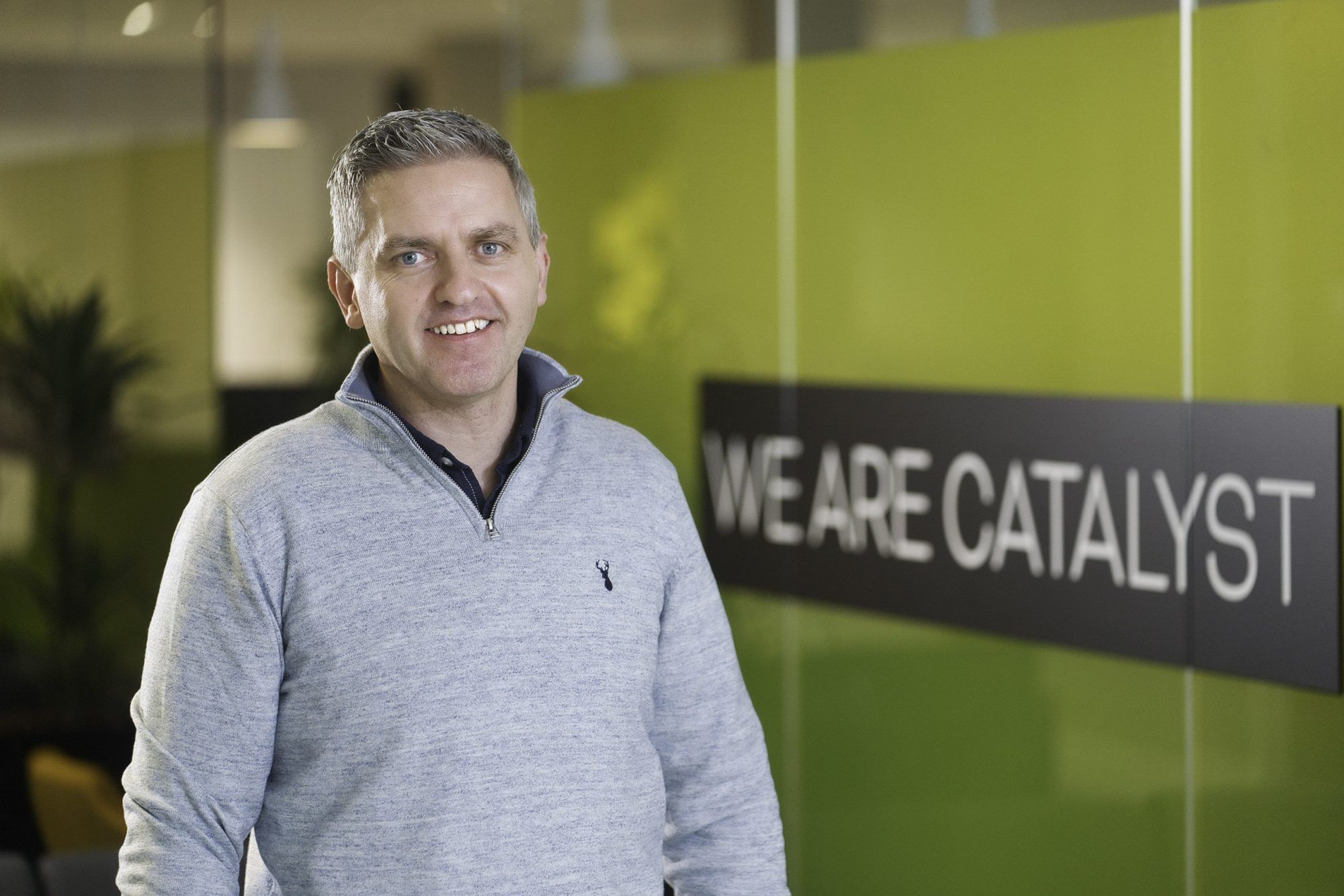 The former director of Digital Catapult in Northern Ireland has joined Catalyst as Director of Strategic Business Development, a new role created to help Catalyst develop and strengthen strategic partnerships across industry, academia and government.
Adrian has 20 years of industrial experience in advanced semiconductor manufacturing with a focus on collaborative research, technology innovation, automation and AI.
As director of Digital Catapult for three years he utilised his experience and UK wide collaborations to enable NI SMEs, tech innovators, corporates and public sector organisations to adopt emerging technologies, collaborate in national partnerships and contribute to UK research and innovation. He was a project lead on a successful funding bid for the NI smart nano manufacturing cluster, led the development of a national Digital Twin initiative for NI and continues to sit on panels for the UK government's Levelling Up strategy.
His career has also included roles focused on economic and social regeneration across the island of Ireland, serving as chair of both the International Fund for Ireland and the Community Foundation for Northern Ireland. The alignment of these diverse career paths contributes to Catalyst's core focus of inclusive innovation and support.
In his new role, Adrian will engage with existing and new Catalyst partners to help drive cluster focused innovation. Northern Ireland currently has the lowest level of private sector R&D expenditure of all UK regions and Adrian believes more needs to be done to help local companies access UK government and public sector funding to accelerate growth.
Adrian Johnston said: "I'm delighted to be taking up this new role which, at its heart, is about answering the question 'how do we enable innovation to happen more quickly for NI?' As a region we need to innovate quicker, combine collective resources across City deal projects and leverage the incredible research and innovation we have here. We have all the component parts to enable truly open innovation and develop next generation advances in regulatory technology, digital twins, Greentech and health and life sciences."
"We believe that developing strategic partnerships with organisations which are responsible for those component parts can help put us on the pathway to creating an active innovation cluster aligned and supporting the realisation of the Department for the Economy's 10X vision."
Steve Orr, CEO of Catalyst, said: "We're really happy to have someone with Adrian's knowledge and experience joining the Catalyst team in what will be a really important role as we develop the clusters around key sectors like Fintech, Life and Health Sciences and GreenTech.
We can't afford to miss the opportunities in these clusters and as a trusted, independent player, we believe Catalyst is ideally placed to connect companies with the partners and organisations with the expertise needed to help companies unlock those opportunities."