Catalyst Searches for Northern Irish Innovators with Invent Competition
Catalyst launches its annual Invent competition and is hoping to attract more than 100 innovators and entrepreneurs from across Northern Ireland. Sponsored […]
February 17, 2020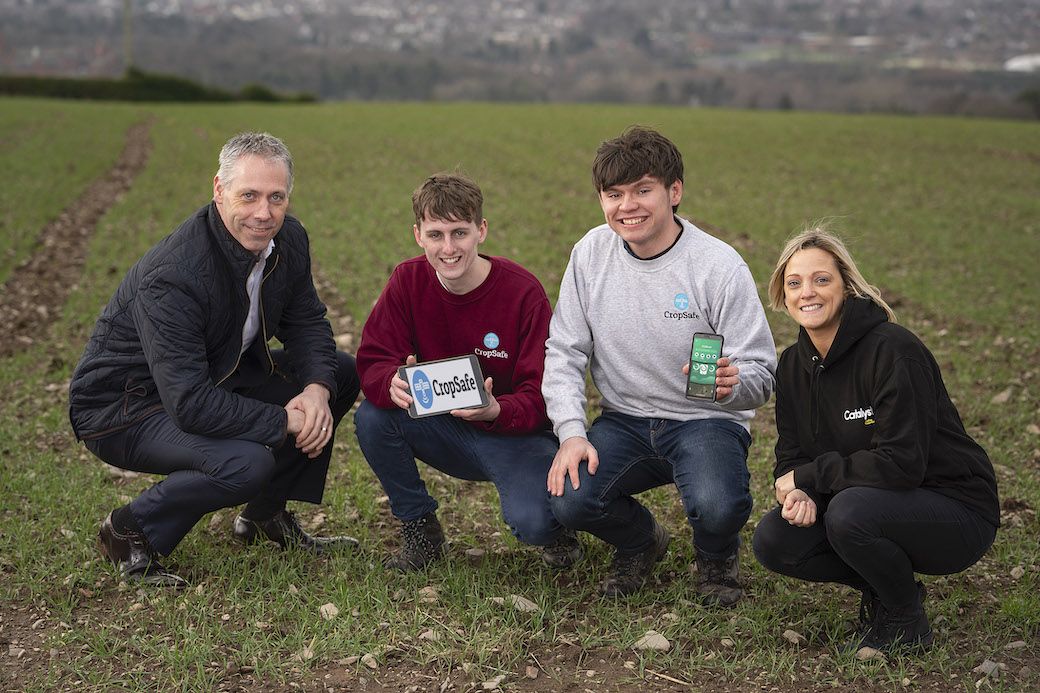 Catalyst launches its annual Invent competition and is hoping to attract more than 100 innovators and entrepreneurs from across Northern Ireland.
Sponsored by Bank of Ireland UK, Invent, now in its 11th year shows no signs of losing momentum. Created to discover products with strong innovation and global commercial potential, more than 1,200 applicants have already been through the process since its inception in 2009.
Headline partner for the competition, Gavin Kennedy, Head of Business Banking, Northern Ireland at Bank of Ireland UK commented "We are very excited to continue our partnership on Invent 2020, as we embark into a new decade of discovery for the next wave of innovative commercial ideas in Northern Ireland. For us, this is about contributing to and being an integral part of a community designed to enable growth in knowledge, confidence and opportunities for Northern Ireland's innovative and entrepreneurial talent. Innovation, creative thinking and agility are fast becoming a necessity for all businesses and each year's applicants continue to inspire the local business community as we strive for a vibrant sustainable economy in Northern Ireland."
One Invent success story is CropSafe, an AI- and satellite-based farming solution invented by John McElhone (19) and Micheál McLaughlin (19). Since winning the Agri-Science category in Invent 2019, these two school friends have seen their product go from strength to strength and are launching it internationally later this month.
CropSafe is a mobile app that utilises artificial intelligence and satellite imagery to photograph crops from over 100 satellites orbiting the earth. The CropSafe app provides farmers with detailed reports on their crop health, giving them tools to accurately detect diseases and predict yields weeks in advance.
Over the next 12 months, the duo will be working extensively with farmers globally to tailor CropSafe as a solution to fit into the average farmers' everyday lives. Many rural farms are without an internet connection and CropSafe is utilising a special fleet of satellites and cellular networks to bring modern crop surveying to the most remote farms on earth.
Initially believing they were too small and early stage to enter Invent, John and Micheál continued with the application and were delighted with the outcome.
John McElhone said, "No matter how new your idea, business or product, Invent is the competition for you. Throughout the process, Catalyst guided us through workshops and mentor meetings to refine our idea into a real-life working product. The partners that worked with us provided amazing legal and financial advice from Bank of Ireland UK to shortcut some steep learning curves. The key to making Invent work is have a vision for the next 12 months, and then think bigger."
Micheál McLaughlin added, "Also the moral support from the Catalyst team and the start-ups together provides a buzz that is hard to recreate outside other programmes. You will meet new friends and being so close with them on their start-ups journey makes for an amazing community!"
The Invent competition offers the applicants from a range of sectors including Engineering, Agri-Science, Life & Health, Enterprise software, Electronics and Creative media the opportunity to get support, gain valuable exposure to a network of business experts and influencers and potentially scoop part of the £33,000 prize fund.
Invent is open to anyone who is a resident of Northern Ireland and offers an opportunity for enthusiastic and passionate innovators and entrepreneurs to be part of a unique competition.
The highlight of the Invent competition will be the annual awards ceremony held on 8 October 2020, where around 700 business leaders, innovators and investors will gather to discover who will be crowned the overall winner.
Closing date for entries is 27 March 2020. Apply here