INVENT 2021 FINALIST PROFILE – ECKO
Ecko is an online audio-based collaboration platform that connects people from all around the globe, providing an experience that rivals being in the […]
September 27, 2021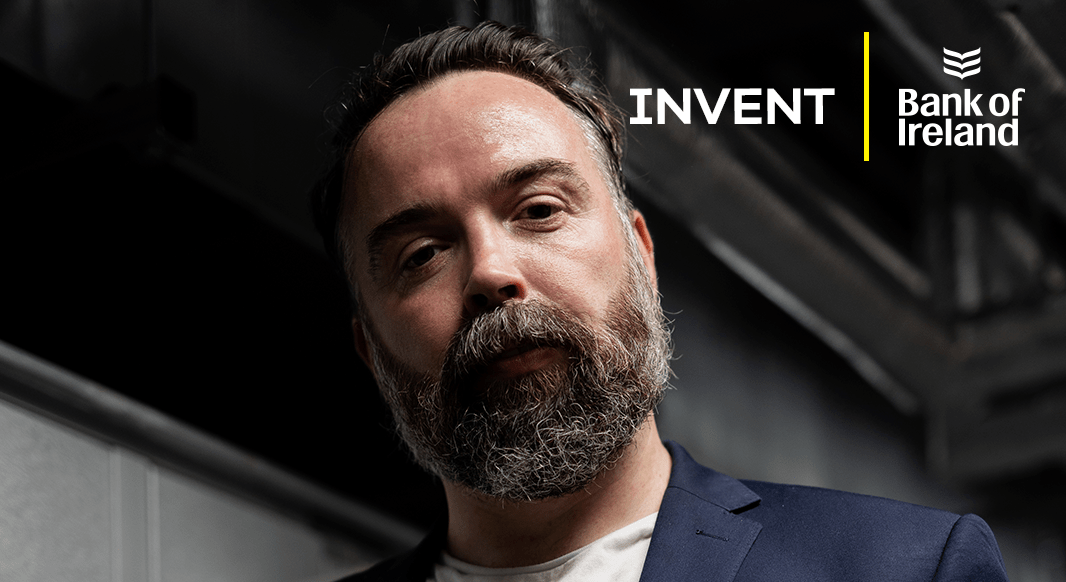 Ecko is an online audio-based collaboration platform that connects people from all around the globe, providing an experience that rivals being in the room with your collaborators.
Founder name: JP McCorley

What is your team's background?
I am Ecko's CEO and founder, JP McCorley. I am a serial tech entrepreneur, a composer, and a song writer. I have toured internationally and with bands such as Snow Patrol and Elbow, composed music for the likes of the BBC and RTE, and have helped to build companies such as Arbarr Electronics and Obbi Solutions. Ecko's VP of Growth is Ross Sylvester. Ross is the former CEO of Funderbolt and oversaw its sale in 2019, generating over $7m in funding for his users while there. Ecko's VP of technology is Jordan Vincent. Jordan is a PhD in Machine Learning and an algorithm wizard, having built critical national level systems with over 30,000 users. We're a team of passionate company builders and creatives.
I jumped into Ecko full time in late December 2020. In January 2021 we were accepted onto Propel's Pre-Accelerator Programme. We finished the accelerator in June 2021 and are now about to close out a pre-seed round of funding.
What inspired you to start your business?
The inspiration for Ecko came when I was attempting to collaborate remotely during lockdown. I was cobbling together different platforms for teleconferencing, filesharing, and messaging. Keeping track of everything was a nightmare. The audio sounded awful and was beset by network issues. It ruined the flow of sessions and was extremely frustrating. I spoke to over 100 other music creators and their experience was the same, so I decided to create Ecko and do something about it.
Who and where are your potential customers?
Our customers are professional music creators and podcasters in the USA, UK, and Ireland- of which there are 32 million. The current crop of teleconferencing and collaboration tools are not suitable for those that value audio and creative flow. It's hard enough to have a conversation on these platforms never mind try to write the next Bohemian Rhapsody.
What makes your different to other businesses in this field?
Ecko is optimised for audio and is built around its own streaming algorithm. Our core mission is to allow creators to maintain creative flow during collaboration. We bring together a range of disparate systems such as messaging, file sharing, and project management. We also allow our users to create revenue streams from their sessions and connect with their fans in a way that was never before possible. It's extremely exciting and has never been done before.
What do you think is the potential for the business?
We believe in a future where audio-based collaboration is perfect and seamless, where creatives all over the globe are connected and empowered to create their best work more often. We believe Ecko is the future of online collaboration and has the potential to be a unicorn and household name.
Within 5 years we plan to have a network of over 20,000 music creators in Ecko's eco-system. We see Ecko as the fuel that will ignite an explosion in creativity and collaboration, allowing creators to connect in a more meaningful way with their most loyal fans. We are here to empower and serve artists, starting with professional music creators.