Developing a Co-Founders Community at Catalyst
Sonya Kerr, Co-Founders Programme Manager Imagine being given the opportunity to work on ideas for new products or to help solve some […]
January 30, 2020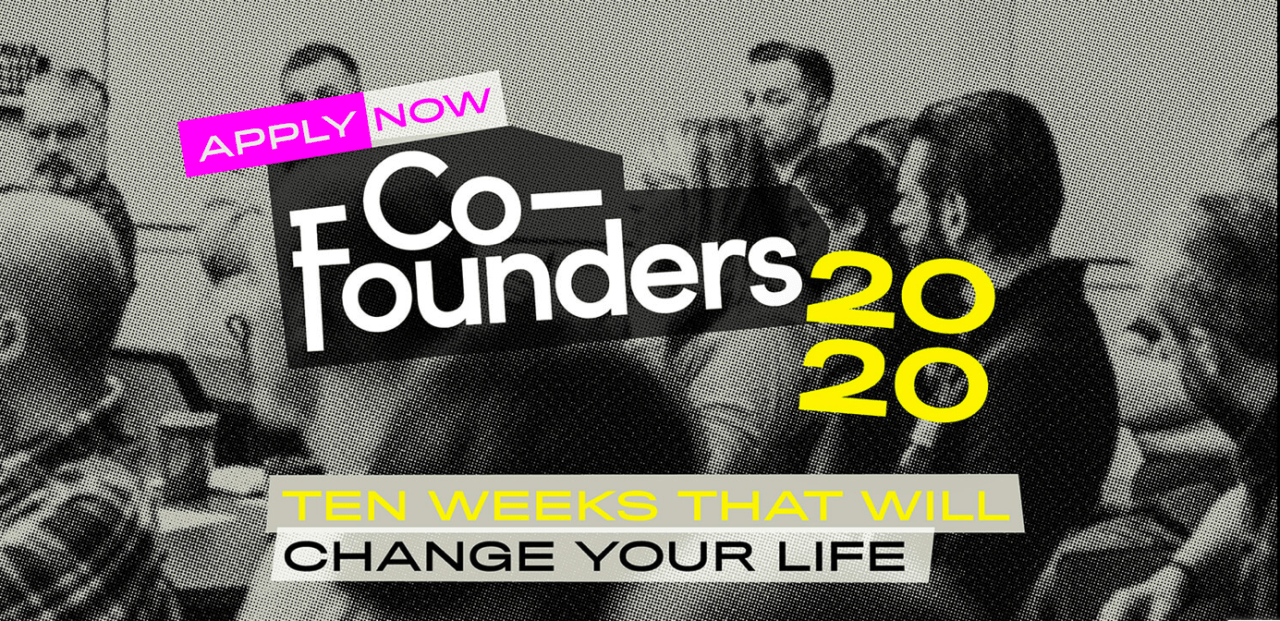 Sonya Kerr, Co-Founders Programme Manager
Imagine being given the opportunity to work on ideas for new products or to help solve some of the biggest global challenges facing the world today, with some of the most ambitious, curious and talented individuals in Northern Ireland.
Imagine being allowed to make mistakes and fail as part of that process, to enable some ideas to be ruled out whilst others blossom into prototypes. As Henry Ford said "Failure is simply the opportunity to begin again, this time more intelligently".
Over the past 2 years, the Co-Founders programme at Catalyst has provided that opportunity, providing a space where talented and ambitious individuals can meet and form teams to share and develop ideas. Some have gone on to start their own companies and build new products.
"A Co-Founder is a person who, in conjunction with one or two others, is instrumental in starting a business."
The programme allows teams to test ideas in a structured way using a process called design thinking until they develop something that people want, or they learn to "fail fast" having developed a strong network and skillset to start again with a new idea/problem.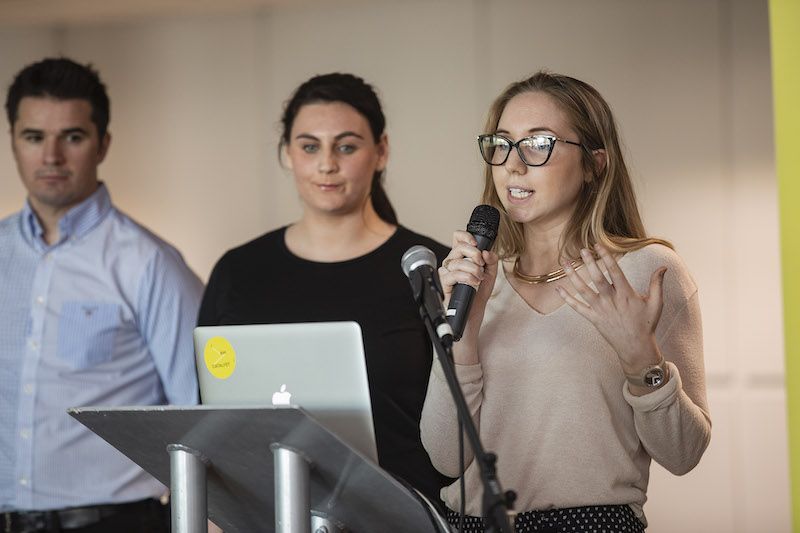 Setting the scene…
The Co-Founders programme started at Catalyst Belfast in September 2017 with 9 teams completing the first cohort. To date 3 of these teams are still together with 2 receiving over £100k in funding to build and launch their products. Another team found success by selling their product to their first customer.
Since then there have been 4 cohorts in total, resulting in:
171 Co-Founder alumni
52 teams forming with over 20 teams still working together
>20 teams receiving proof of concept funding
>20 people leaving their jobs to work on their startup full-time
8 teams progressing to Propel, a full-time pre-accelerator in Belfast
Not bad if you consider this is a part-time programme (1 evening per week) for 10-weeks!
"I think it's kind of a must for anyone with entrepreneurial aspirations or a dormant desire to change the world. I am really excited about our concept and I wouldn't have the confidence to push this forward if it hadn't been for Co-Founders."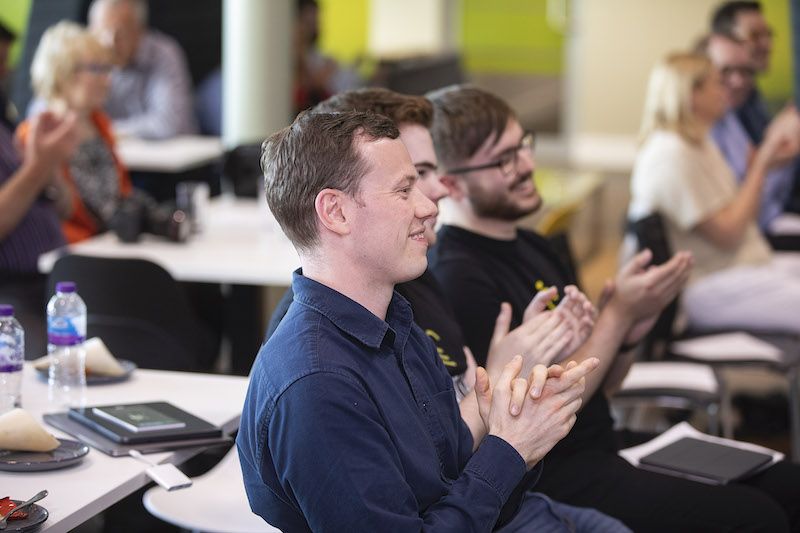 What is the Co-Founders programme?
Co-Founders is a 10-week, part-time programme for first time entrepreneurs and early stage startups. It brings together talented and skilled individuals to form teams and develop their own idea for a new product.
The programme makes the teams focus on experience design, customer experience and solving the customer problem before creating a product. In a world where building product is much easier than it's ever been, understanding design and customer experience is more of a differentiator than ever before. Steve Vassalo in his book "The Way to Design" summed it up when he said:
"The most fundamental software infrastructure has become commoditized to the point where most of the innovation is now created at the interface with end users. In the consumer internet world in particular, the marginal cost of software is zero — and design is now the differentiator."
At the same time as focusing on the idea, the teams learn about the help and support available to them and get the opportunity to hear from local Founders of cutting-edge innovation companies through a series of informal events – the highs and lows of entrepreneurship!
Who should apply?
Starting your own company is difficult and a high level of resilience and "can-do attitude" is needed. The Co-Founders programme attracts talented, skilled and ambitious individuals who are interested in developing product ideas focused on technology, engineering and science. It has attracted software engineers, data scientists, sales and marketing experts, medical professionals, mechanical engineers, researchers, undergraduates to PhDs to professionals with many years of experience.
However good co-founding teams need a mix of competence and chemistry to build a product and get a startup off the ground. Sometimes a team on paper can look amazing but in reality just won't work – the programme tests the strength and commitment of the team to make sure that everyone shares the same vision, values and attitude to build a startup.
Why Co-Founders?
It's a brilliant opportunity to meet talented and skilled individuals outside of your normal network. It helps build resilience by encouraging participants to "get comfortable with being uncomfortable". Everyone develops a product and growth mindset over the 10-weeks and gains a better understanding of the startup ecosystem in Northern Ireland. If it doesn't work on this occasion, candidates can reapply, form a new team and try again with new ideas. Sometimes these have ended up becoming the strongest teams!
Whilst on the programme, teams get access to co-working space within Catalyst allowing them to naturally grow their network through the connections they make and by being invited to other Catalyst events within the space.
What should I expect at the end of the programme?
To be part of a committed, skills balanced, co-founding team with shared vision, values and attitude. To have validated ideas to a stage where the team can develop an MVP (minimal viable product) or depending on the product, skillset and time that the team have put into it they may already have an MVP in place. At this stage teams understand who their customers are, know their value proposition and understand what customers will pay for their product.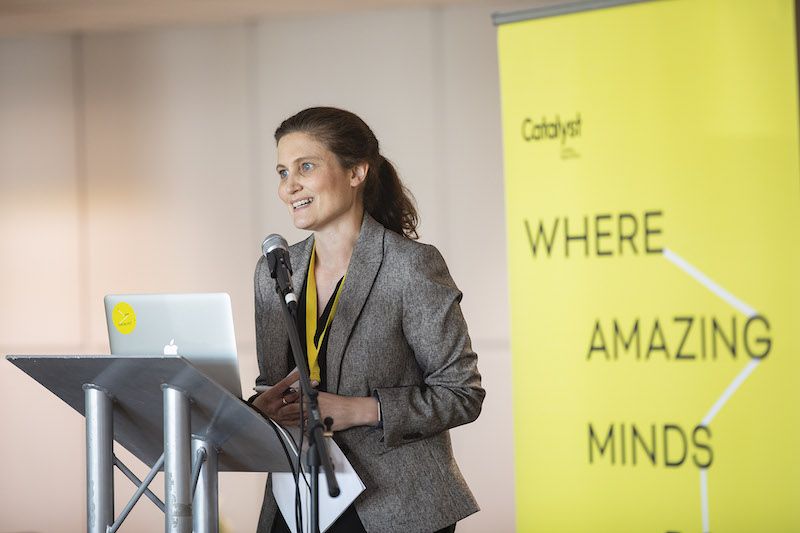 Finally, building a startup isn't a linear path and what I personally love about working with the teams on Co-Founders is that they're willing to try something different, meet new people and stretch themselves. We certainly don't expect everyone to leave their jobs immediately and create a startup but what is rewarding is helping people to find out or realise what their true purpose is, and if we can help point them in the right direction – even better!
I would like to give a big shout out of thanks to those people who have contributed to the build and design of the programme and continue to do so – Damian Cranney and his team at Big Motive, Lucy McKenna at Full Aeon and the many Founders from local innovation companies that have spoken about their startup journey – too many to mention but you know who you are!
Find out more:
To apply for our next intake visit www.co-founders.co or for further information, contact Sonya Kerr here if you would like to chat more about the programme.
Thank you for taking the time to read this article & I plan to write future articles about the Co-Founders journey to share some of the insights from the programme – every day is a learning day!
PS – Here's a reading list that we recommend to anyone coming on board the programme:
The Founder's Dilemmas: Anticipating and Avoiding the Pitfalls That Can Sink a Startup by Noam Wassermann
The Lean Startup: How Constant Innovation Creates Radically Successful Businesses by Eric Ries
Creative Confidence: Unleashing the Creative Potential within Us All by Tom & David Kelley
Sprint: How To Solve Big Problems and Test New Ideas in Just Five Days by Jake Knapp
The Way to Design by Steve Vassallo