Student Invent 2019 – a celebration of student invention
On 26 June 2019 Catalyst held Student Invent 2019, an opportunity for some of Northern Ireland's brightest student-led startups to pitch their […]
July 3, 2019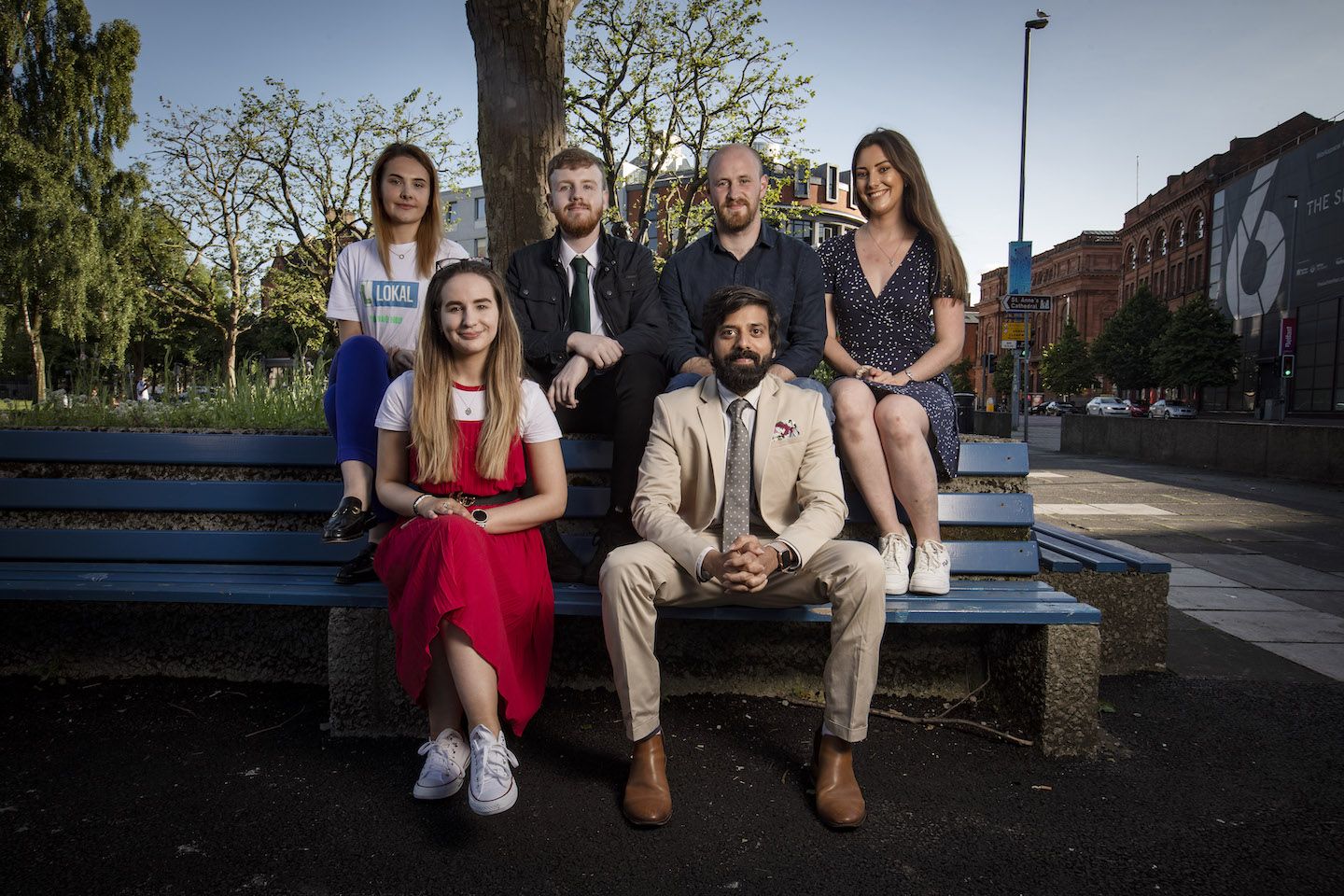 On 26 June 2019 Catalyst held Student Invent 2019, an opportunity for some of Northern Ireland's brightest student-led startups to pitch their business ideas to an illustrious panel of judges and a live audience.
The event was opened up by Kevin McStravock, departing Students Union President at Ulster University, where he highlighted 'the importance of entrepreneurship opportunities for students during their studies'.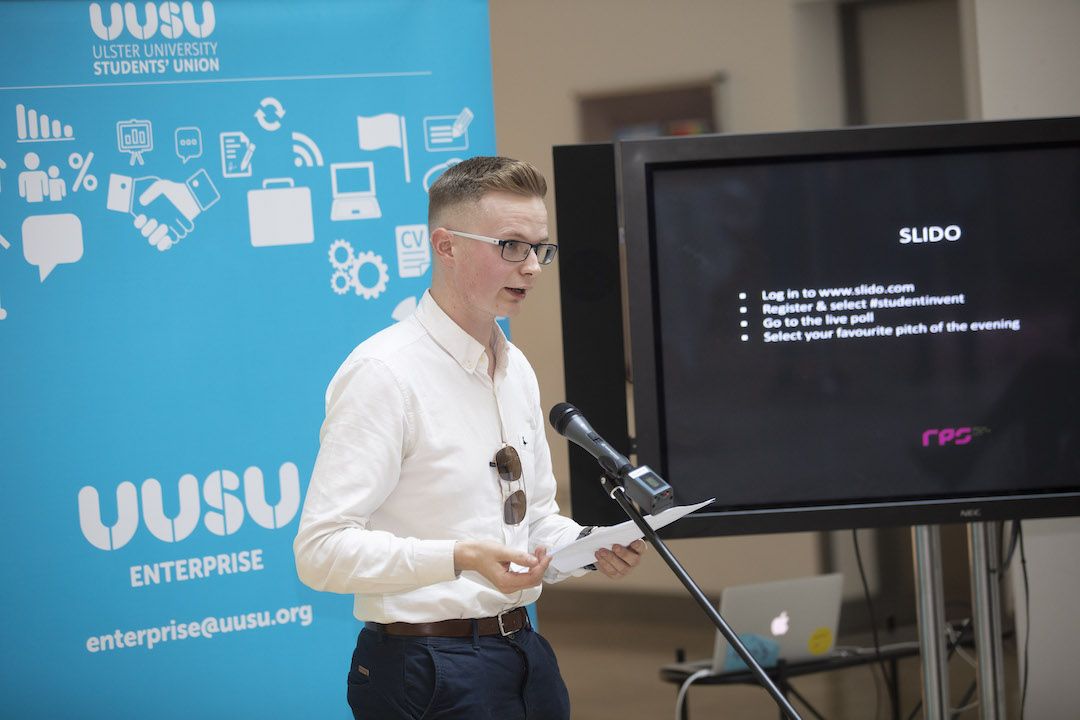 The competition seen 6 teams pitch for 2 prizes, audience choice and the overall winner, which will be announced at the Invent 2019 Final on 10 October at ICC Belfast.
The six pitches were:
Dip – Francesca Morelli
Deals in Places (dip) is a free to download Belfast voucher app and the first PPC advertising platform designed specifically for promotional offers.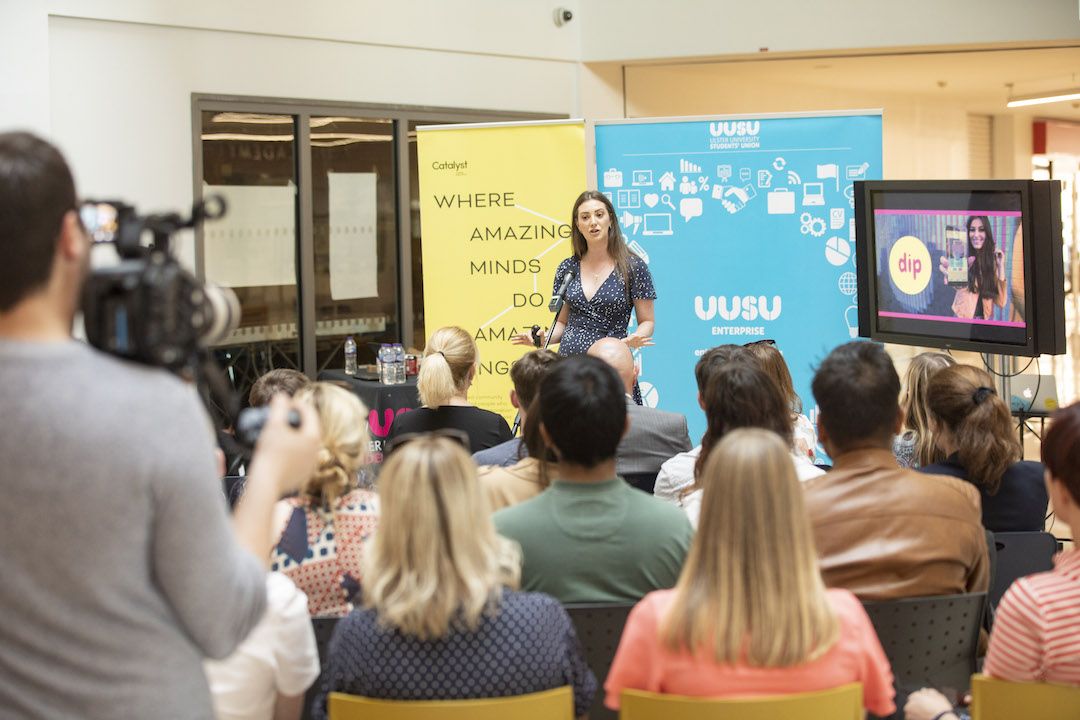 Beaker – Shane Melaugh
Beaker is an educational assistant tool, for teachers and children in a One:One or One:Many setting where the learning environment can be customised and tailored to suit the child's conditions or learning ability.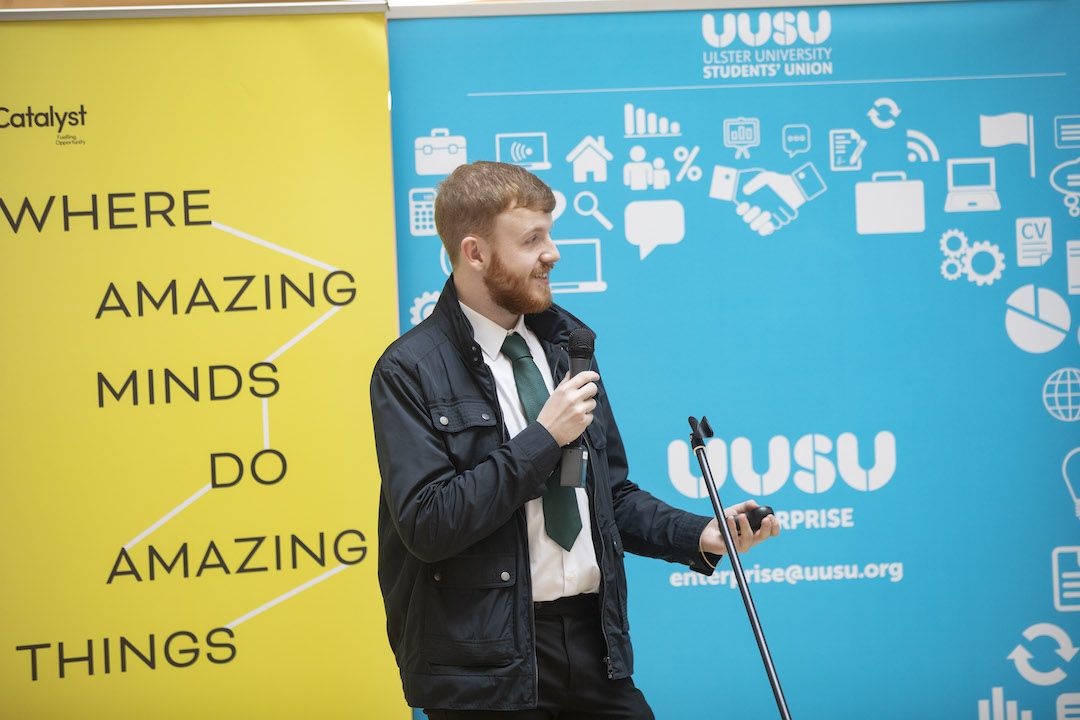 See It Finished – Dave Hanna
See It Finished is a visualisation company seeking investment for the development of software creating visualisations on behalf of other companies.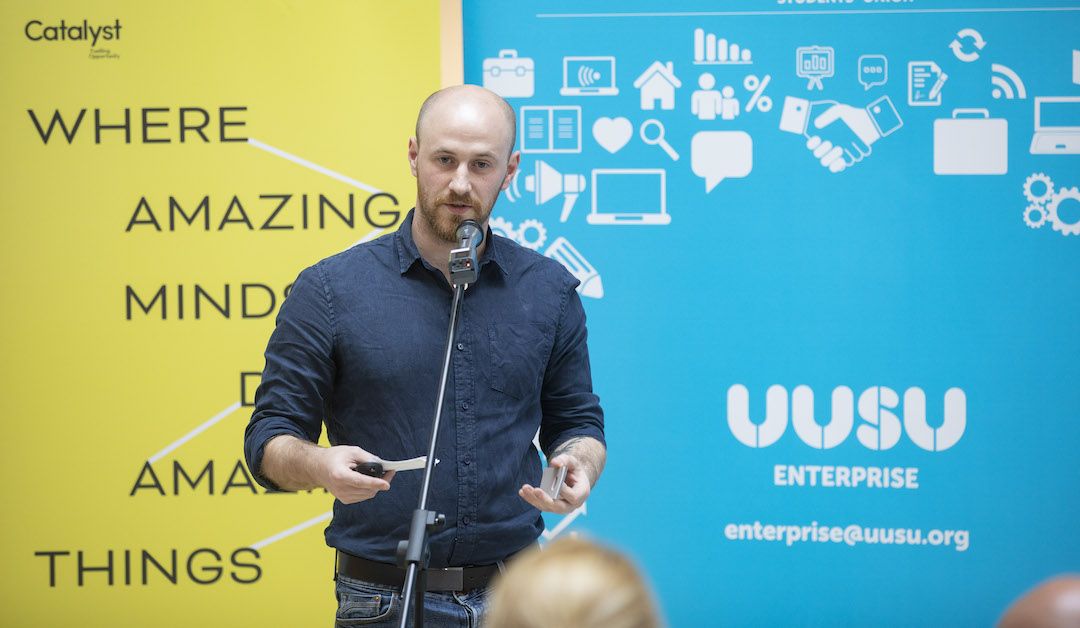 Stellas – Aimee Clint
Educational resources to break the stigma surrounding Autism amongst children.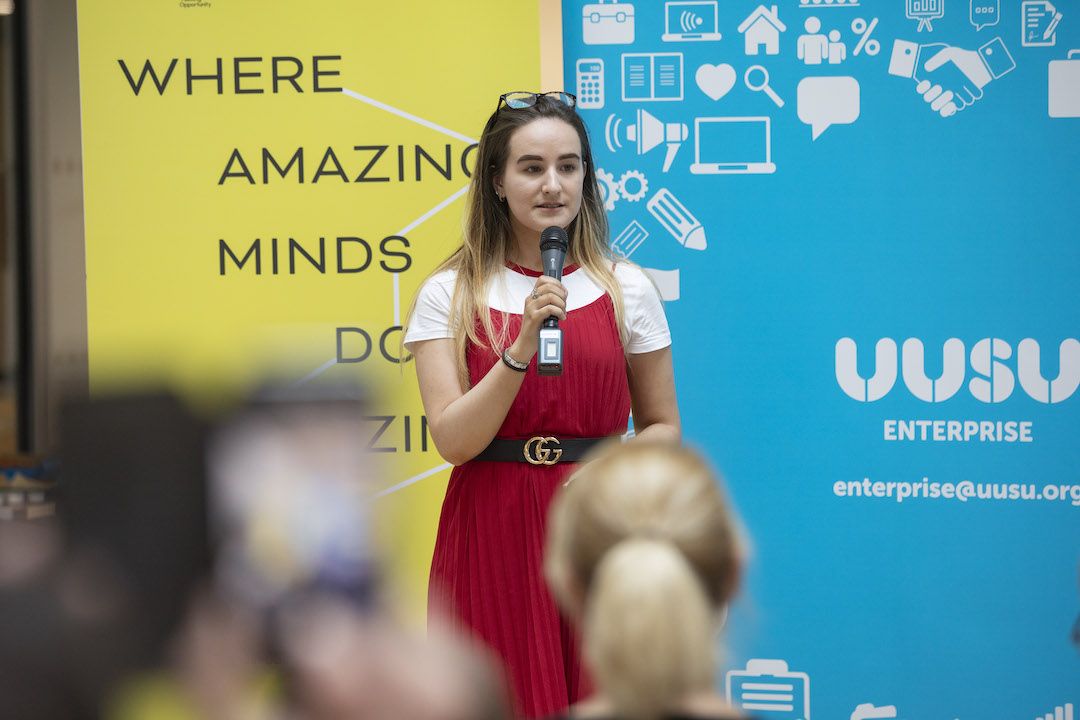 Born Maverick Beverages – Azhar Murtuza
Born Maverick beverages have developed gluten free, protein-rich plant based Vegan malt variants which are a high source of iron and calcium besides being tasty and first of its kind.
Lokal – Niamh Mc Glade
A unique peer to peer platform that aids users on their travels through facilitating personal connections and providing local knowledge.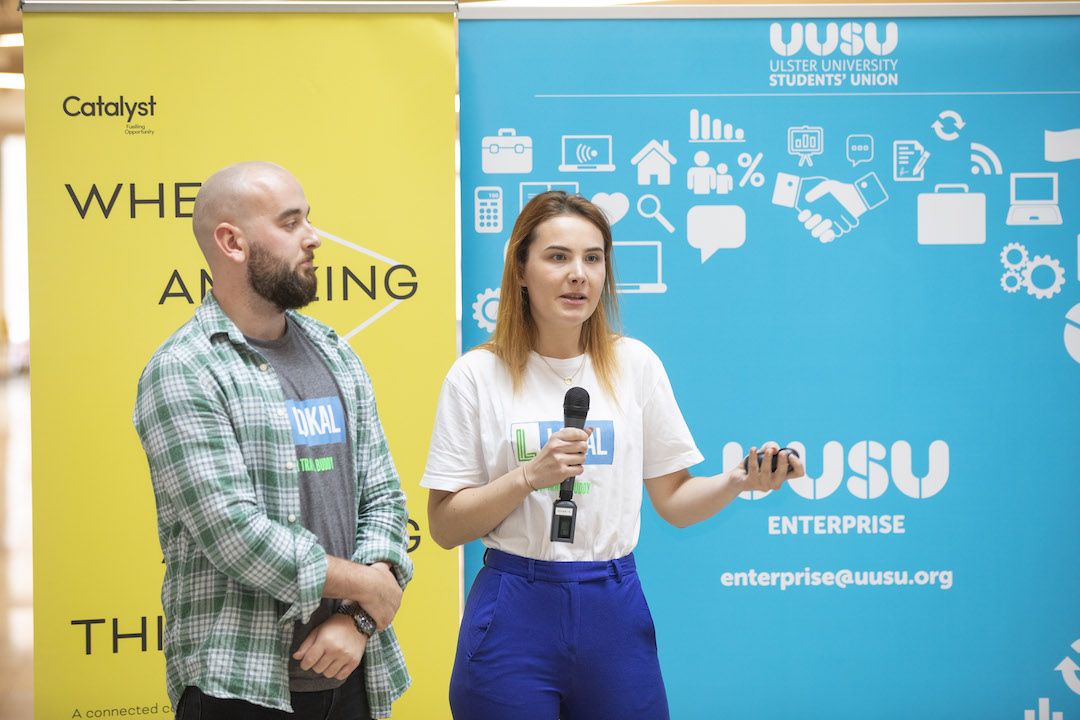 After the pitches the audience had the chance to vote for their favourite pitch of the night to win a cash prize. Lokal (pictured below) collected the audience choice after a close online vote.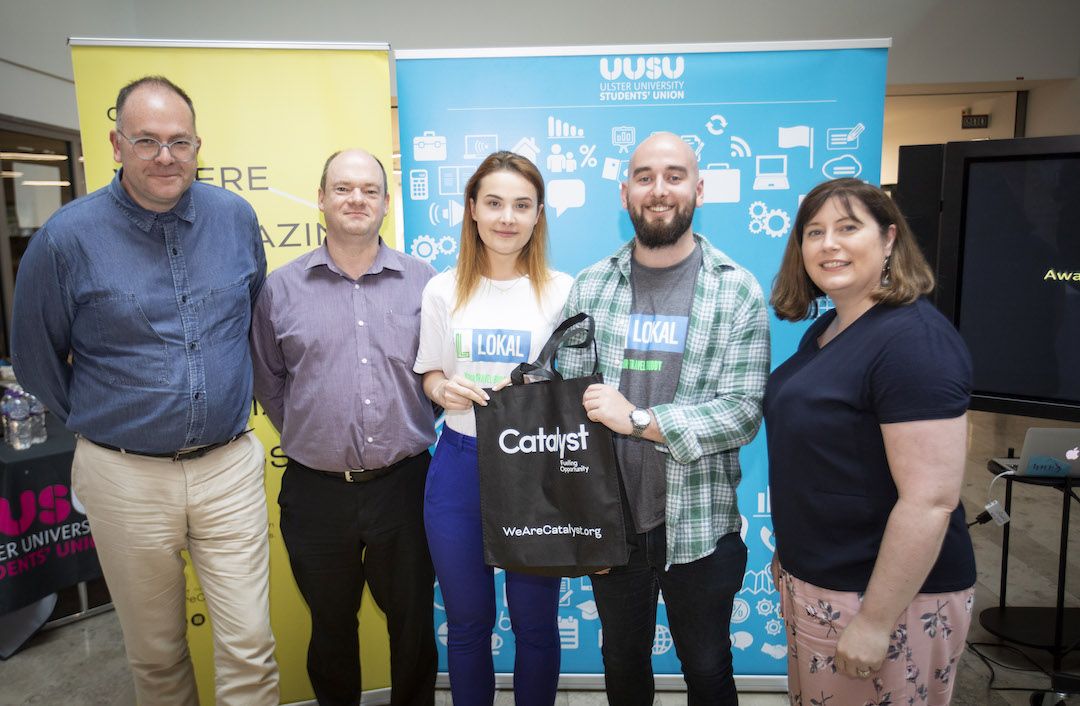 Student Invent 2019 is sponsored by Ulster University and Prof Tim Brundle sat on the judging panel alongside Jason Wiggins from Queen's University Belfast and Niamh Griffin from Invent headline sponsor Bank of Ireland UK.
As one of the top 10 most entrepreneurial universities in the UK, we place a strong emphasis on innovation and enterprise in everything we do. This is why we are delighted to be continuing our support for the Invent and Student Invent competition this year.

Tim Brundle, Director of Research & Impact, Ulster University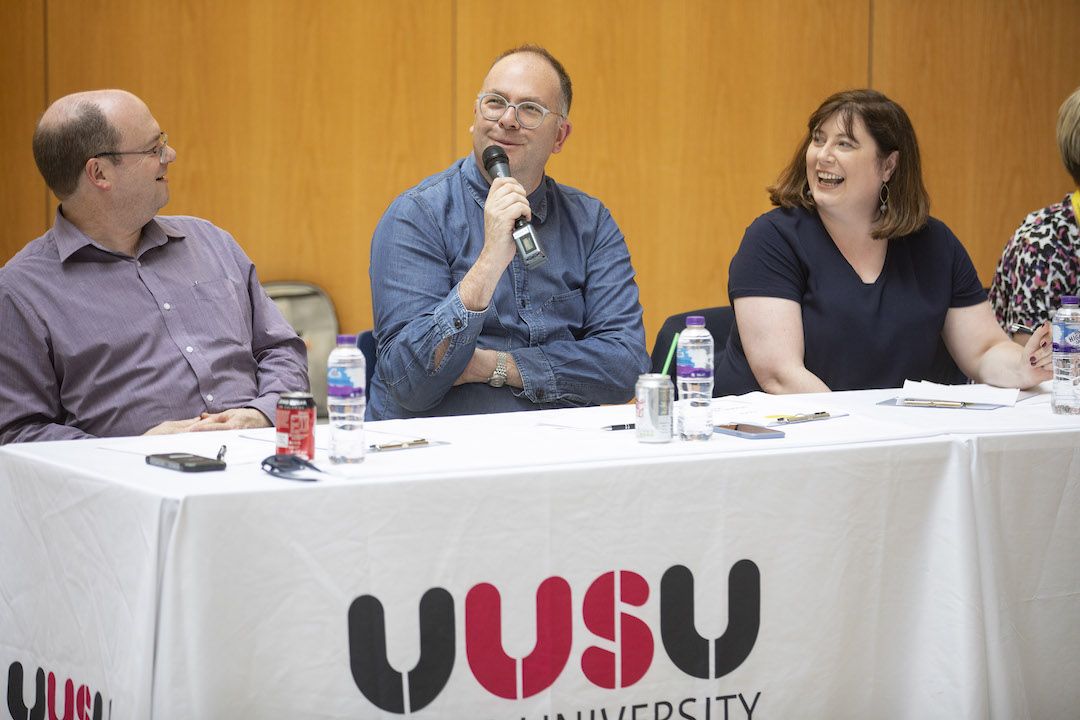 All six teams who pitched have been invited to the Invent Final Awards Night on 10 October where the winner will be announced.
Early bird tickets to the Invent 2019 Final are still available at www.invent2019.co.