Move More September Launches at Catalyst
Revitalise your routine and get active with the Catalyst Community During the month of September, we're encouraging our Catalyst Community to get […]
August 31, 2023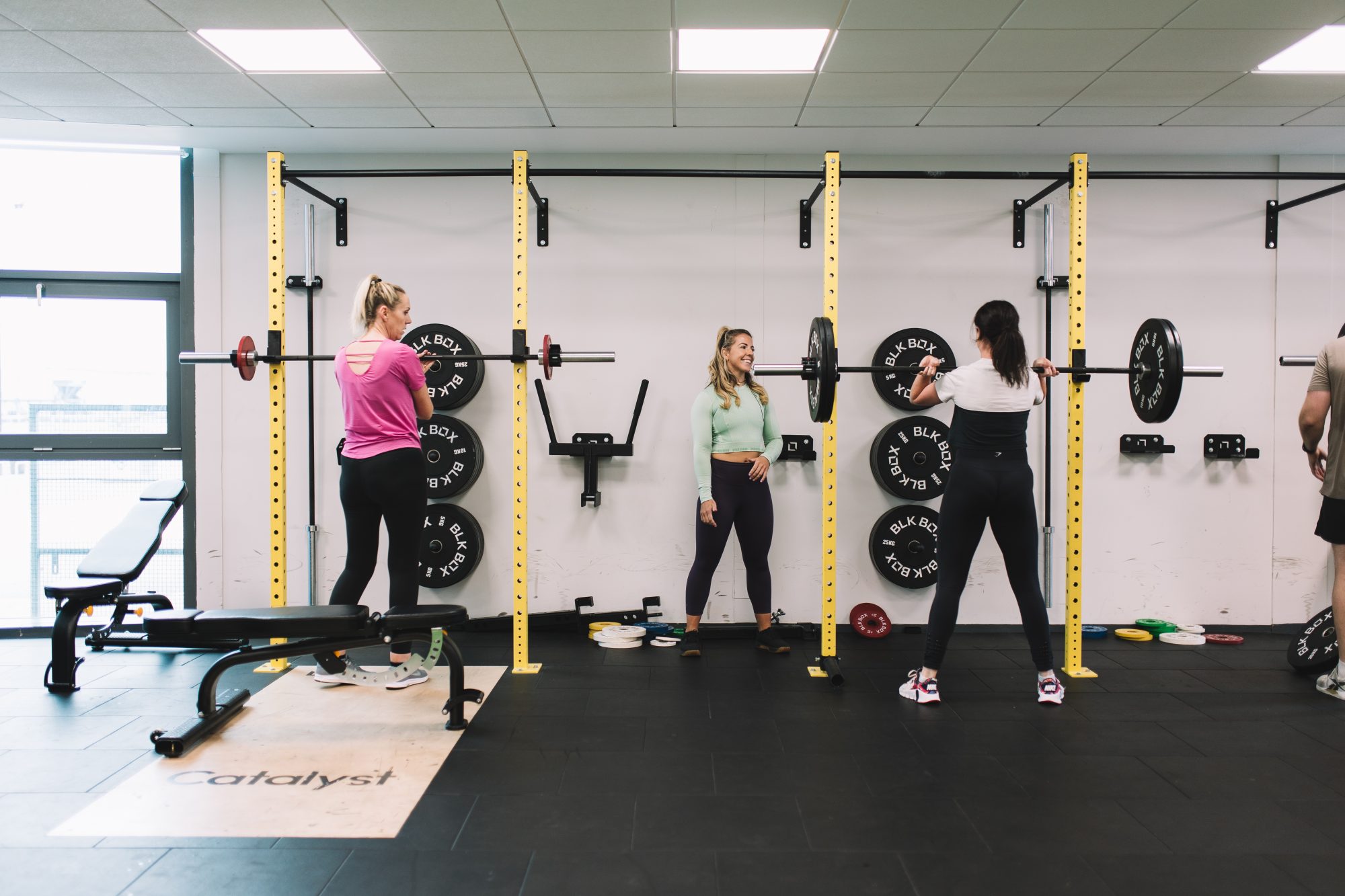 Revitalise your routine and get active with the Catalyst Community
During the month of September, we're encouraging our Catalyst Community to get active with us.
We're bringing you a month filled with expert fitness advice from your own coach, exciting challenges, and amazing rewards, all within our supportive Community.
This includes:
Guidance on gym fundamentals at the Catalyst Gym, our on-campus training and wellness facility.
Tips & tricks to kickstart your fitness journey, including perfecting your form and stretching to prevent injury.
Nutritional advice to achieve a well-rounded, sustainable lifestyle.
Workouts of the week, every week in September, to help you move, lift, and sweat!
You can find out more about the Catalyst Gym, including how to become a member, via the link below.
To kickoff Move More September, we caught up with Coach Aisling, who leads fitness classes at the Catalyst Gym every Tuesday and Thursday, to learn some gym fundamentals and hear tips on how to get motivated this September.
What should you consider when creating your exercise routine?
Coach Aisling:
Starting at the gym or being a beginner to exercise can feel really difficult, and it can be hard to get back into the swing of things.
By taking some simple steps, you'll be able to start building your confidence in no time.
Here are some steps you can take to get started:
Find your why and then set a goal: Ask yourself why you want to get started in the gym. It could be that you want to feel more confident or destress from work. Everyone has a different reason and once you've got your reason then you can set a goal. Give yourself a goal you would like to achieve in the next 8 weeks and then another goal of where you'd like to be in one year's time; you'll have one short-term goal that never feels too far away and a long-term goal that you can work towards. Your goal can look something like improving your overall health; getting fitter to run a 5k; or building strength to be able to squat your bodyweight.
Find an activity you enjoy: Enjoying exercise is extremely important, and this could be anything from weightlifting to running or taking part in a class.
Start slowly and build it up: If you're new to the gym you want to be realistic with what you can manage in a week, so start slow and build it up. This also will allow your body to adapt to the volume of training and you'll find every week your stamina and your recovery will improve.
Create a routine: Set aside regular days and times each week to exercise. This will help you establish a routine and make it easier to stick to your new habit.
Get support or some accountability. Try bringing a friend with you to the gym or joining in on a class so you have the extra support around you and the accountability of booking a class.
Have a plan: Having a plan of what you're going to do in the gym is going to set you up for a good workout. We recently released a video with 5 great exercises to get you started in the gym (see video above) or join in on one of the fitness classes so that the plan is already made for you.
Fuel for your workout: Try eating around 90 minutes before working out, ideally focusing on incorporating carbs and protein, such as yogurt and granola, bagel and banana, protein smoothie, Ryvita with cream cheese and ham.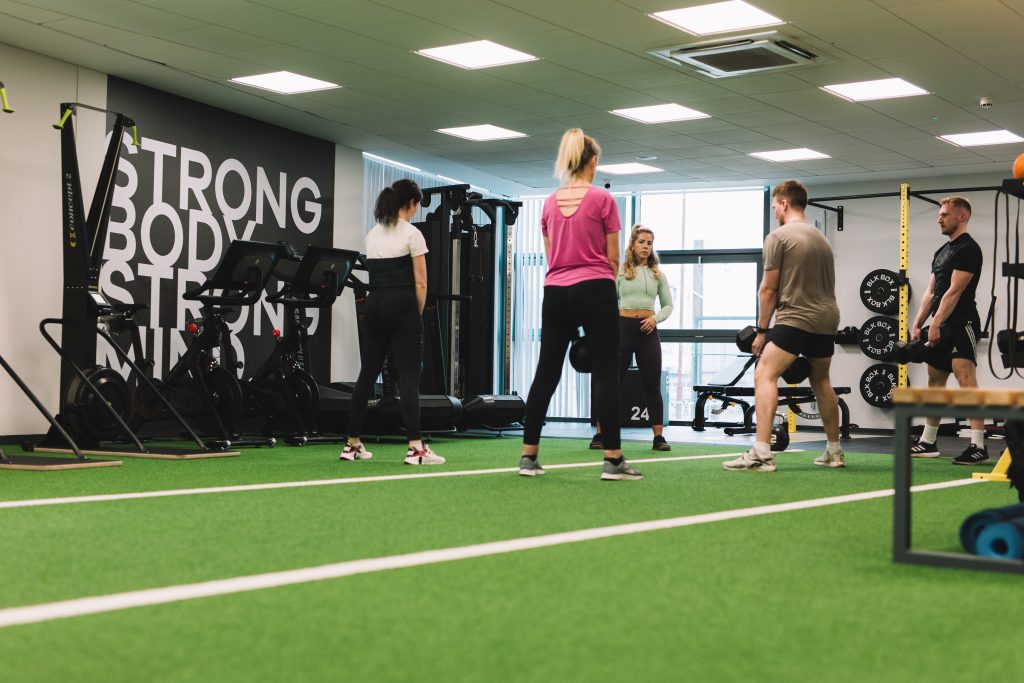 Building on your foundations
Coach Aisling:
Once you've taken the first steps and broken through the barrier of being a beginner it's time to start upping the ante and working towards building on the foundations of the routine you have set in place. This can come from a variety of different methods that you can implement:
Introduce more advanced exercises into your workouts: For example, progressing the air squat or goblet squat to a barbell squat. Here you can also slowly start to add more weight and track progress.
Progressive overload: As mentioned above, adding more weight to an exercise will increase the difficulty and levels of output required. This is one way to monitor progress, but this can also come by adding more sets of each exercise, adding more reps, or simply seeing an improvement in form!
Increase workout frequency: As your body begins to adapt to the volume of activity you can begin to add more workouts into your week. However, it is crucial to listen to your body to avoid overtraining and prevent injury.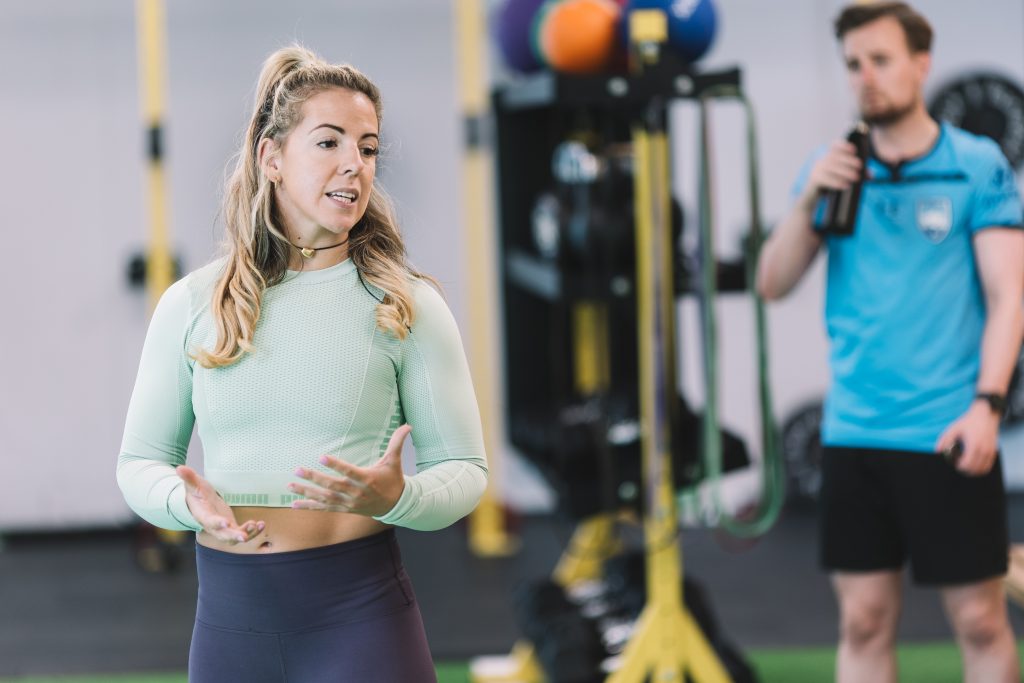 How to stay on track and keep motivated throughout Move More September
Coach Aisling:
A simple way to keep on track with your exercise and maintain motivation is to track your progress and document your small wins. Looking back on how far you have come is often the best way to quantify your accomplishments and light the spark needed to continue to improve. Throughout Move More September remember to stay consistent with logging your Strava activity (see more about the Catalyst Community Challenges below) and checking in with Coach.
Another tip to stay motivated is to get an 'accountability buddy' – ask a friend or colleague to go to the gym or exercise with you. Plan your sessions in advance so you both adhere to the plan.
Another critical point to remember is that the other 90% of your day spent outside of the gym is just as important as the work done in the gym (if not more!). Remember to prioritise a good night's sleep, plus your hydration and nutrition.
Prepare yourself for the bad days: Not every day is going to come with an abundance of motivation but these are the days that count. Building the resilience to continue to show up on the less motivated days is the only way to achieve your goals. Consistency is key for long-term success and to develop the routine you have formed into a habit.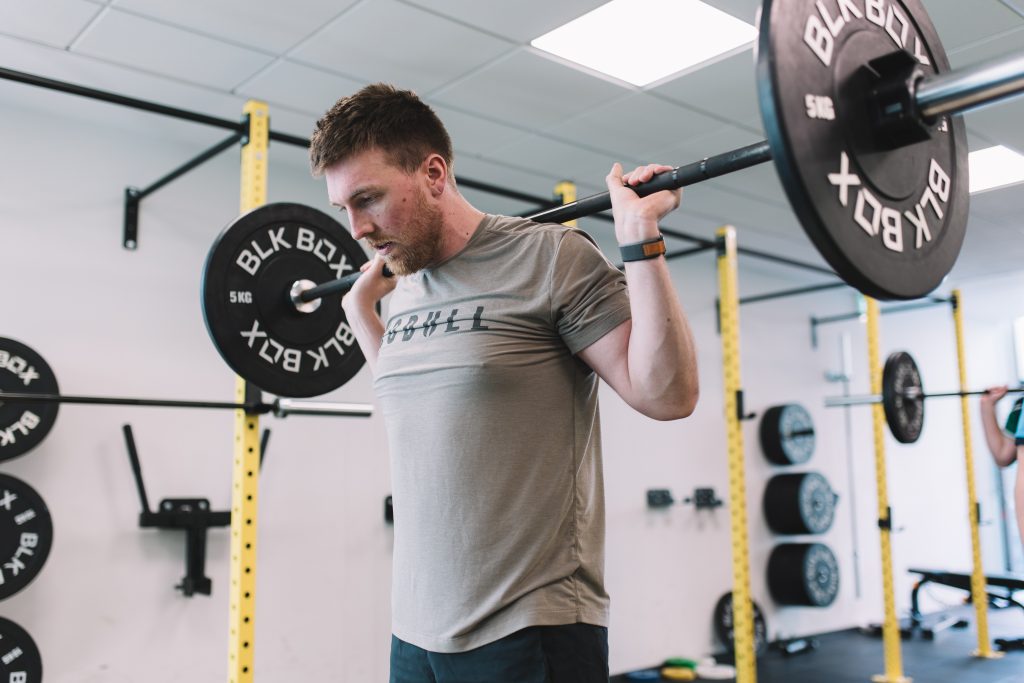 Catalyst Community Challenges
Get involved with our community-wide fitness challenges as part of Move More September and win free limited-edition gym merch.
How to get involved:
1: Join our Strava Catalyst Community club
2: Record your exercise activities – record anything from a walk to your gym class and everything in between
3: You'll see your activity appear on 'Recent Activity' and your activities will be recorded on our leaderboard
4: Every week in September, we'll be doing a random prize allocation for members who stand out to us
5: If you're selected, we'll provide you with free limited-edition Catalyst Gym merchandise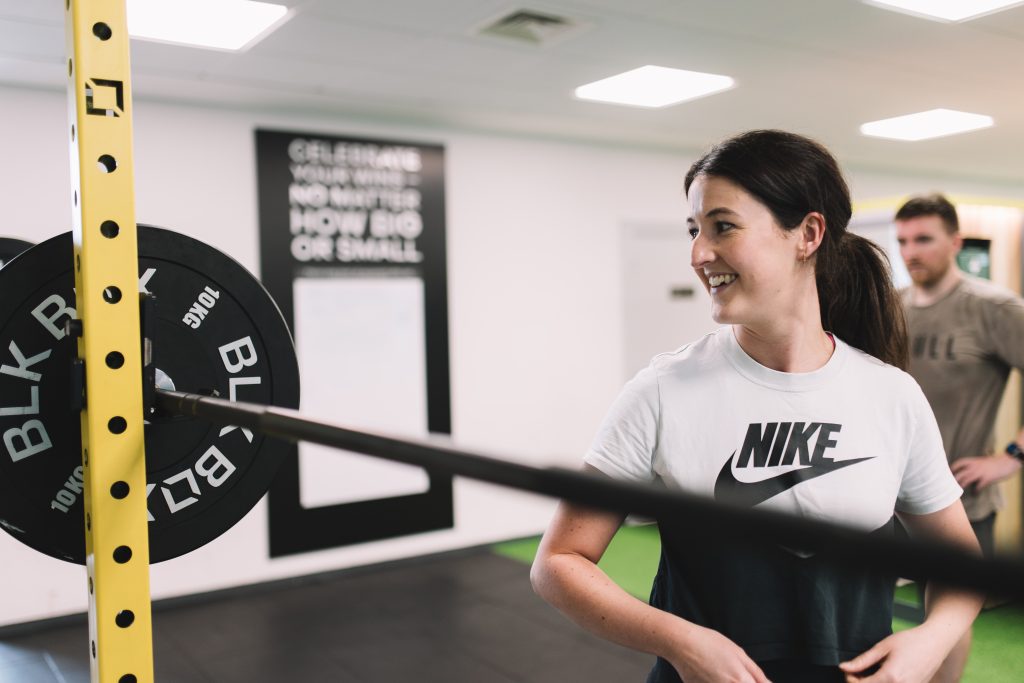 Workout of the Week
Every week we'll be bringing you a Workout of the Week curated by Coach Aisling.
This week's workout:

20min AMRAP (as many rounds as possible in 20 minutes)
1: 500m row
2: 21 air squats (or goblet with dumbbell or kettlebell)
3: 15 dumbbell snatches
4: 9 burpees
Top tips:
Choose a moderate weight on the squats and dumbbell snatches that you can move well at and won't slow you down.
Beginner-level stay with bodyweight squats and light dumbbells.
The goal is to get 4 rounds+.