Belfast-based start-up EquipGo becomes latest Springboard graduate
Local start-up company EquipGo is the latest graduate from the Springboard programme, a flexible, personalised mentoring programme to support entrepreneurs ready to […]
December 20, 2022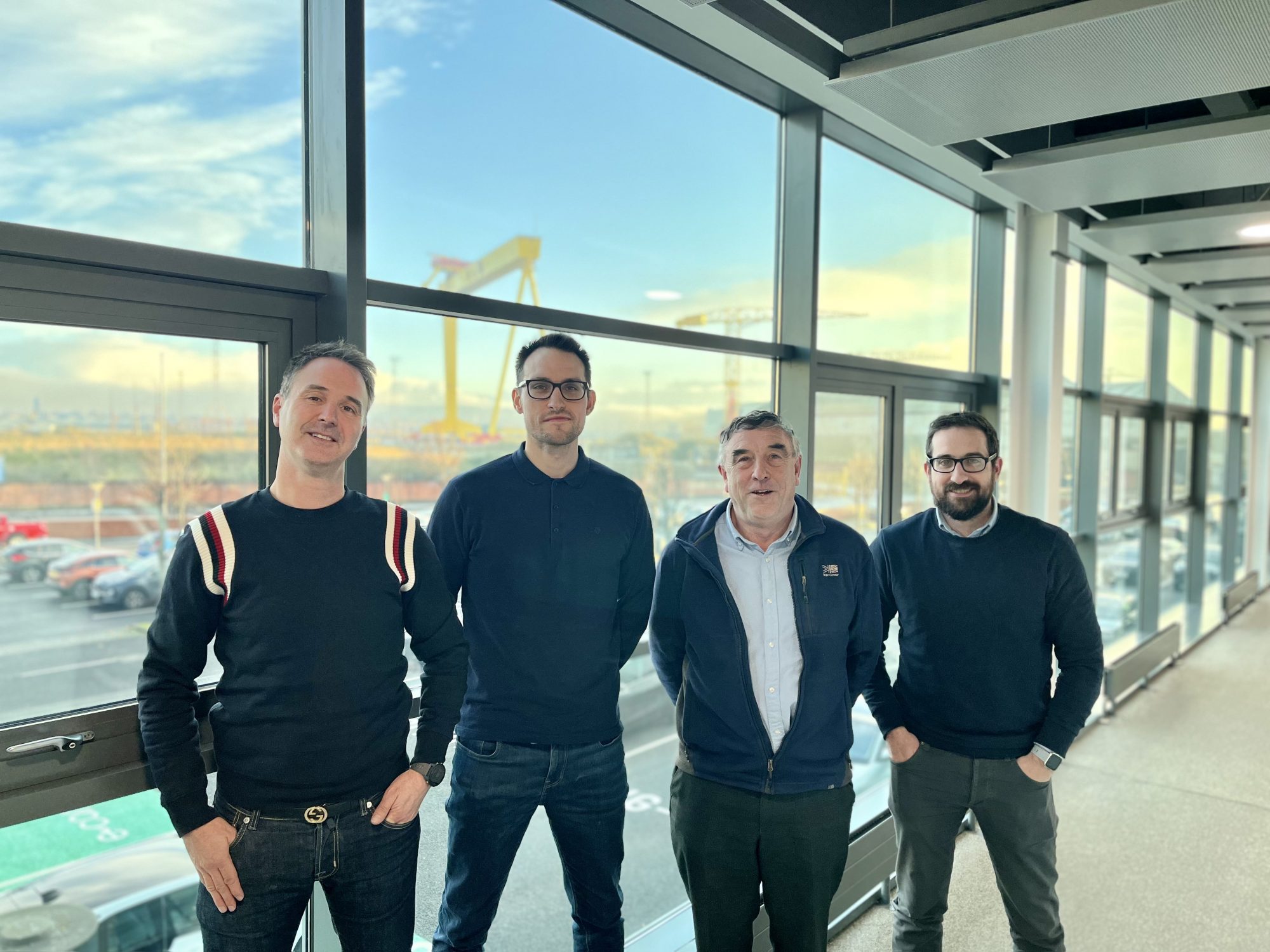 Local start-up company EquipGo is the latest graduate from the Springboard programme, a flexible, personalised mentoring programme to support entrepreneurs ready to scale their start-up and raise investment.
The company has developed a solution for the quarry, mining, and construction industries, providing operation directors with a real time view of all equipment activities and costs across multiple sites. This level of reporting allows customers to increase utilisation rates and site productivity while also decreasing operation costs.
The company worked through the Springboard process with Catalyst Entrepreneurs in Residence (EiRs) Bruce Douglas and Gareth Neill.
Donavon McKillen, founder of EquipGo, said:
"When I entered the Springboard programme, the company was contemplating a number of opportunities within the heavy equipment industry and was unsure of the next steps to take."
"Working with experienced mentors provided the guidance and focus to ensure the business concentrated on a core opportunity and developed a valuable customer proposition. We had the privilege of onboarding our first customers during the programme and have built out a steady pipeline of new propositions for 2023."
"Having Gareth and Bruce as mentors was great – they consistently challenged my thought process and I had the opportunity to avail of access to the Catalyst community with support on areas including finance, legal, and senior people from within my industry. I am now interested in looking at funding for the business to move to the next stage."
Bruce Douglas, EIR with EquipGo, said:
"It has been great to work with EquipGo through Springboard. Donavon has come a long way over the last few months, securing his first customer and building a good pipeline of potential opportunities."
Gareth Neill, EIR with EquipGo, said:
"Having seen the business pivot through Springboard, I believe that Donavon has found an opportunity in a market that has been struggling with rising costs and a need to understand what is happening in their business in realtime."
Applications for Springboard are open ­to entrepreneurs with ambition and who are interested in getting access to mentor support. Find out more about the programme here and find out more about EquipGo on their website.