CATALYST AND FINTRU TEAM UP TO HELP GROW NI'S FINTECH SECTOR
FinTrU announced as newest Platinum Partner at Catalyst Catalyst has announced a new partnership with FinTrU, which will see the two organisations […]
April 23, 2021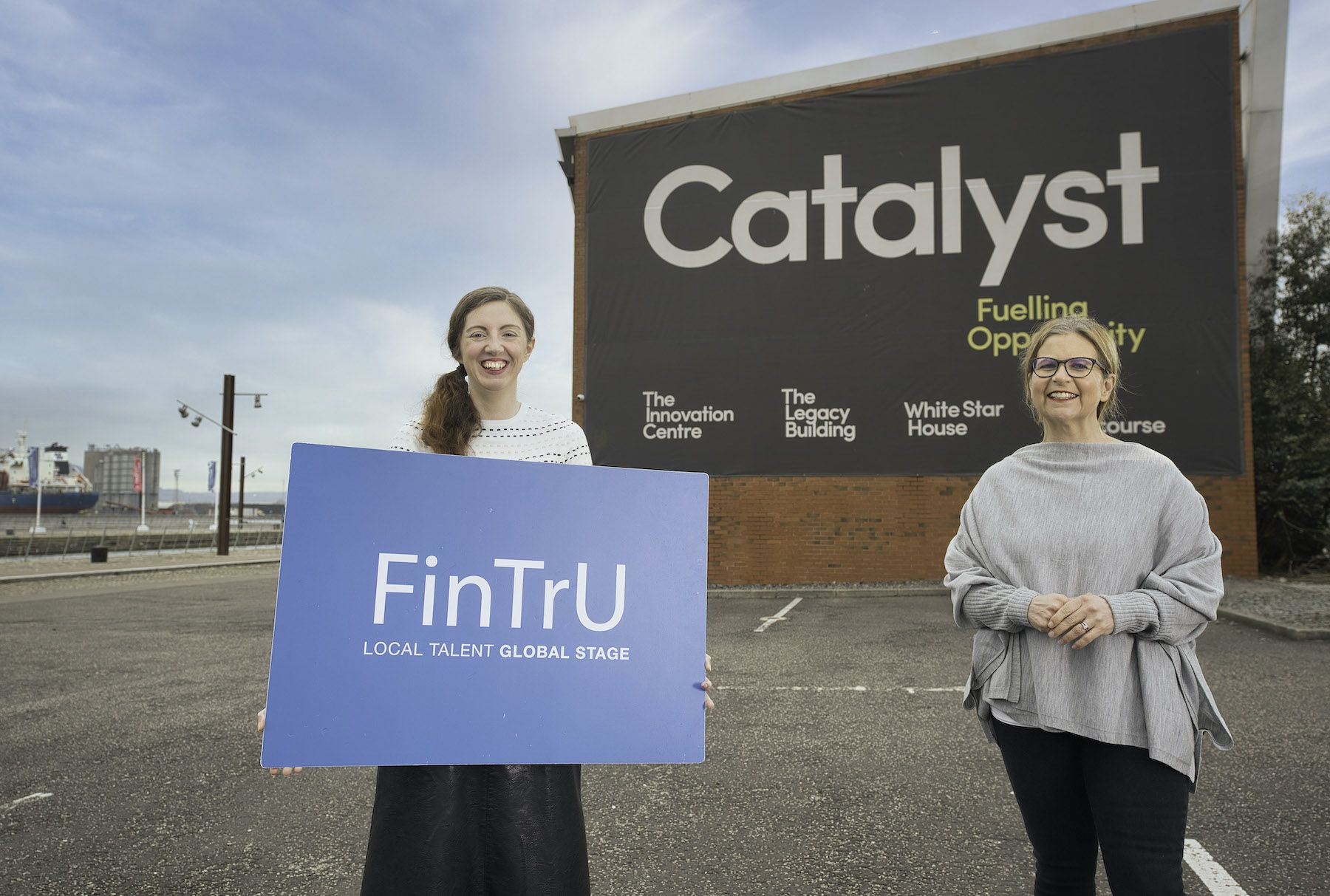 FinTrU announced as newest Platinum Partner at Catalyst
Catalyst has announced a new partnership with FinTrU, which will see the two organisations work together to grow and enhance Northern Ireland's fintech sector.  
As one of Catalyst's platinum partners, FinTrU will have the opportunity to engage with the Catalyst ecosystem, to learn from other partner organisations and to influence the range of programmes it runs for entrepreneurs and startup companies at all stages of development.
Founded in December 2013, FinTrU is a multi‐award winning RegTech company in the financial services sector that is committed to giving local talent the opportunity to work on the global stage with the largest international investment banks. FinTrU works with clients in North America, Europe and Asia to design technology enabled solutions to help them meet their regulatory obligations.
FinTrU has enjoyed rapid growth in the past few years, adding more than 300 staff during 2020 to give it a total headcount of more than 750 in Belfast, Derry-Londonderry, London and New York. The company is currently hiring for roles in software engineering, user experience, quality assurance and legal & compliance,
Emma Pollock, Chief Technology Officer at FinTrU, said: "There is a really vibrant ecosystem of technology companies at all different stages of growth in Northern Ireland and FinTrU is really ambitious for these companies and their people to play on the global stage. We are already embedded in the local tech community but to be able to expand what we're doing in a more structured way through this new partnership with Catalyst is really exciting for us."
She added: "We want to play a part in the growth of the Northern Ireland technology industry, not just in Belfast but also in the north west. Our footprint there is expanding and we are targeting further growth there to tap into the talent that exists in the north west, so we look forward to partnering with Catalyst to support its work in the region."
Elaine Smyth, Programmes Director at Catalyst, said: "We are proud to have FinTrU joining as a Platinum member company and look forward to working with them to to further enhance Northern Ireland's global reputation as a tech hub.
"Catalyst has identified fintech as one of the key clusters that will drive Northern Ireland's economy in the coming decade so it is fantastic timing for us to start building a close working relationship with an entrepreneurial company like FinTrU and have them bring their perspective and expertise to our community."