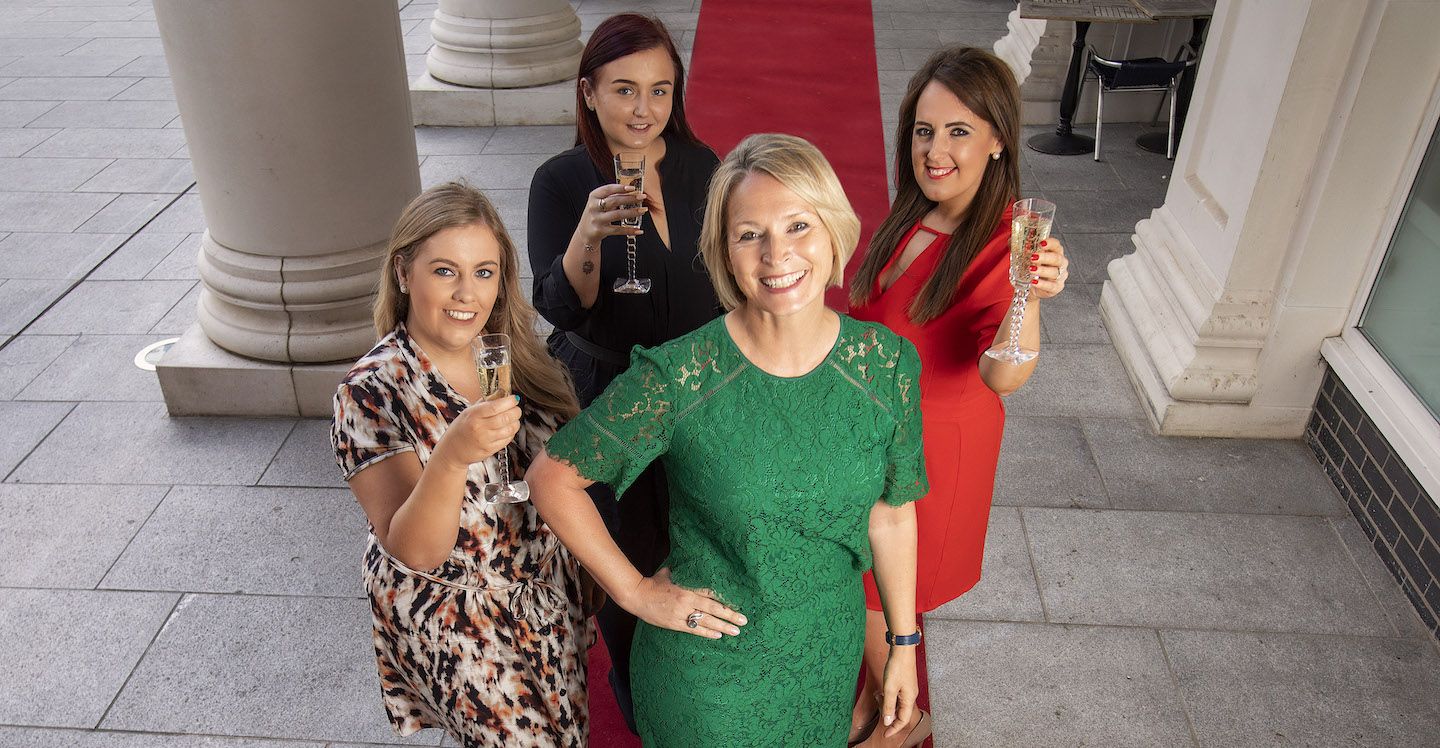 An event management consultancy that has been a Catalyst member for 6 years has secured contracts with international companies to bring their teams and clients to NI, and alongside this is marking its 10th year in business with a new name and rebrand.
Bespoke Business Events began a decade ago as Bespoke Northern Ireland and buoyed on by the recent rise in global confidence in the tourism sector, thanks to the success of Game of Thrones and The Open, can now count global players HBO, Now TV and Boston Consulting Global among its clients.
These significant contracts have come on the back of Bespoke opening an office in Wales in 2018, where it beat off stiff competition to become the preferred partner of Visit Wales and Visit Britain to host international VIP buyers who visit the region.
Enjoying a growing reputation in the international market, Bespoke's expansion plans are firmly in bringing its global experience to the local market and tapping into the business events that will come from 1 billion tourists predicted to visit NI by 2020.
Working across the island of Ireland and Wales, its team of four full time staff specialise in running conferences, meetings, team building incentives and business events in the digital, manufacturing and technology sectors to name a few, as well as creating unique business trips and sales missions for both local and international companies.
Bespoke Business Events Founder and Managing Director, Melita Williams said, "The international events industry has changed dramatically over the last 10 years and keeping up with trends such as cutting-edge event technology, sustainability, wellbeing, CSR and understanding our new Millennial buyer and attendee characteristics are issues we now address daily.
"Northern Ireland has also changed massively, with the development of so many new hotels, venues and attractions. It has been great to watch the province develop into such a cultural hotspot – international companies now want to come here and the country's leading business events company means we are more than happy to facilitate them."
The global interest in Northern Ireland as a business tourism destination has also rubbed off on Bespoke's local clients with many highlighting their location as part of their global sales and export strategy.
Melita Williams commented, "There is an increased sense of pride with indigenous NI companies who see their location as an extra benefit to their offering. This ties in with our goal for the next 12 months of assisting more local companies in showcasing and celebrating their brilliant achievements. Actively marketing Northern Ireland globally at major international trade shows gives us the experience and confidence to apply this to the local market."
Pictured: Bespoke Business Events team Lauren Beggs, Emily Brown, Maeve Maguire with Managing Director Melita Williams