Make a cuppa tea through the IoT — with Wia
Startup Wia was founded by an ambitious young Northern Irishman who sought to make the IoT mainstream. The VC community took notice: […]
June 22, 2018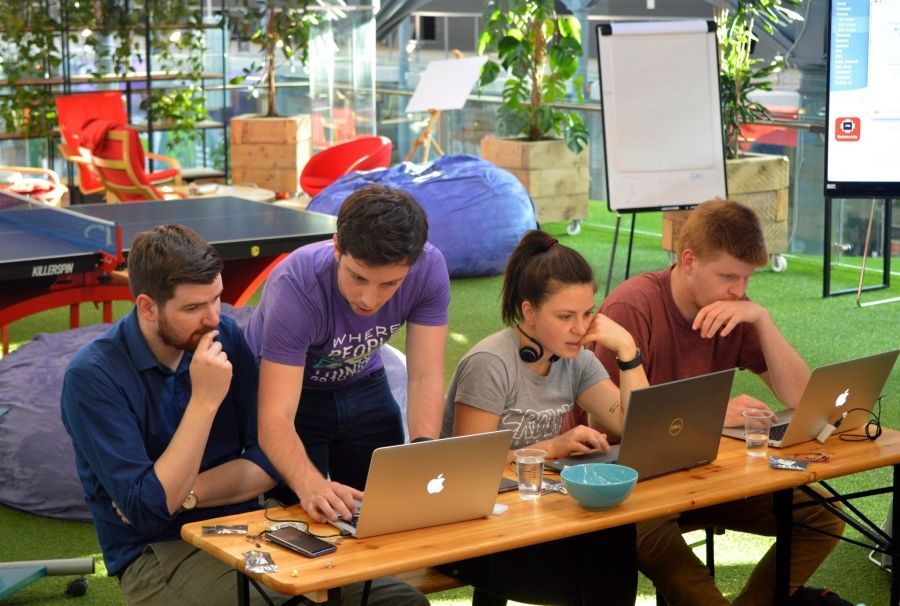 Startup Wia was founded by an ambitious young Northern Irishman who sought to make the IoT mainstream. The VC community took notice: committing more than €1m in seed funding to Wia, just two-and-a-half years in existence.
Boiled down to its basics, Wia is a set of tools for developers to enable any device to be connected to the IoT. A consumer offering is also in the works.
"I started Wia in Belfast on Hill Street, and was soon offered a place on the NDRC accelerator in Dublin," says founder and CEO Conall Laverty. "We went through their Launchpad programme for early-stage SaaS companies with global growth opportunities. We've been based in Dublin ever since, at Dogpatch Labs."
Conall tells me that Suir Valley Ventures is one of their principal investors. I'm not surprised that he got funding – he's super energetic, driven, and has a big dose of humility – a potent mix of qualities in a CEO.
What does Wia provide?
He explains, "We provide developers with a cloud platform for building any IoT app. The cloud is needed to turn a dumb device into a smart connected device, but when you start from scratch, it takes months and months for developers to build something that's production ready."
Wia's path was to provide the software and tools that developers need to build "in a few minutes," says Conall.
This works for "everything from thermostats to weather stations to asset trackers," he says.
Who are your customers?
"We have partnered with Vodafone on NB-IoT (narrow band) device network – so this is an exciting development for us," he says.
"Whenever someone goes to Vodafone and says we want to go onto the NB-IoT network, they can go onto the Wia cloud and be fully compatible straight away."
Conall tells me other customer engagements are still on the hush-hush. "But there should be news soon."
What kinds of apps are people building in Wia?
"We release tutorials all the time. One example is using facial recognition cameras to build a smart doorbell."
"Developers in more than 100 countries are using it for free to build their own projects."
What about monetisation?
"As soon as they have connected more than 10 devices, we charge a monthly subscription," he says.
Conall is quick to emphasise that building trust and awareness in the developer community was the first goal for Wia.
And about Wia — the name is pronounced like "Why-Ah" and not "Whee-Ah." It's short for all the questions a device must answer: "Who I am, Where I am, What I'm At."
Why do I think that's important for TechWatch readers? Because Conall has convinced me that this is one Irish startup you'll hear more about.
Do devices connect to the network via Bluetooth?
Conall says, "The connectivity doesn't matter – Bluetooth, WiFi, cellular – as the market grows there's even more of these methods appearing, so we're trying to solve that fragmentation of the ecosystem. Our mission is to be the place where all your devices talk to each other. If it connects to the Internet it connects to Wia."
How can I get IoT into my home?
"Next month we're releasing a consumer app – you can connect everything from your doorbell, to your light switches and thermostats. You can buy them from any manufacturer and get them all to speak to each other. For example, you want the thermostat to talk to the air conditioning system. This is why we're partnering with AirBnB – so hosts can manage their whole property from afar in one app."
What's your vision for Wia? Where do you want to be in 5 years?
"We want developers in every country use it. We're bringing IoT to the next level. There will be 25bn devices connected by 2020, so we want to have a billion to us."
"We're the universal language of things – Wia is the passport for the IoT."
Do you use IoT at home?
"I have both Alexa and Google Home – sometimes I call Alexa Google and vice versa. My security and weather systems are connected. I promised my mother I could connect her chicken coop to the platform."
This led to us getting very excited about how we could connect our pets to the IoT. Feeding bowls, cat flaps – the list is long. I won't divulge every detail, but have a look at Daphne Flap.
Conall says, "My next tutorial will be a Fitbit for hamsters."
Brilliance.
Where can your fans get these hundreds of tutorials?
"Reddit, dev.to, Instructables, all the usual social networks. As one example, we made a Lego ferris wheel that uses facial recognition and only spins when you smile at it."
What's the best and worst thing about being a startup founder?
Conall says, "The best thing is you really get the ability to shape a vision and turn it into what you want it to be."
"There is no downside – if you wake up every morning and you care about what you're doing… that's everything."