Entrepreneurs Connected with NI's Most Promising innovators at Mentor Event
The 12 finalists competing in Catalyst's Invent awards are now gearing up for the final hurdle of the competition, after participating in […]
June 17, 2019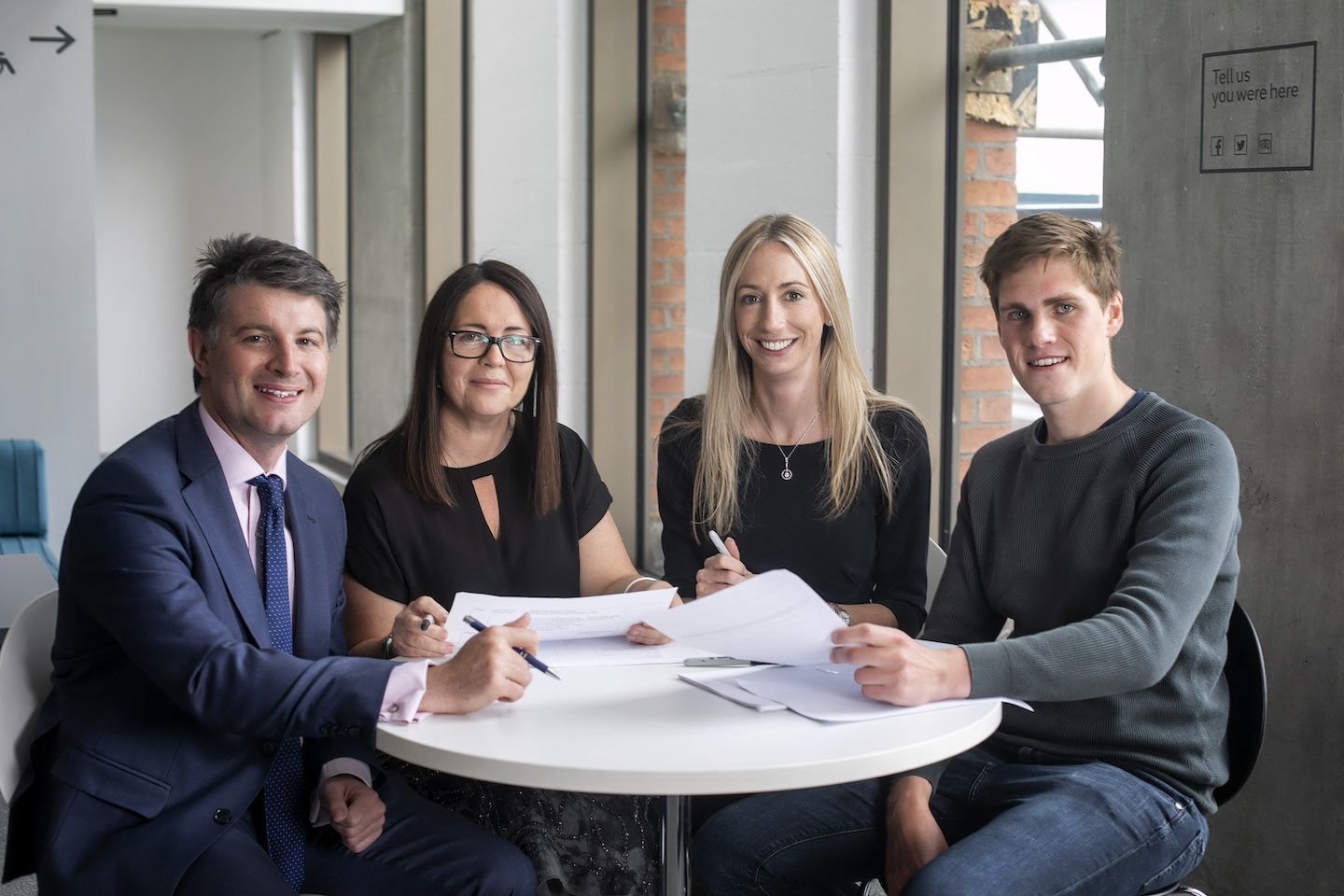 The 12 finalists competing in Catalyst's Invent awards are now gearing up for the final hurdle of the competition, after participating in a mentor day event featuring some of our brightest entrepreneurial talent.
Sponsored by Davidson McDonnell, the event brought together more than 20 experienced entrepreneurs from the wider Catalyst community to help the finalists prepare for the final stage of the competition.
Davidson McDonnell were on hand to provide each team with legal advice on how to protect their unique intellectual property for the benefit of the inventor and any potential investors, and how to attract and secure much needed funding in order to grow and develop their ideas into sustainable businesses.
Vicky Dummigan from Davidson McDonnell commented, "Davidson McDonnell is passionate about helping entrepreneurs get the best legal and commercial advice to achieve their business ambitions. Mentors play a key advisory role for young companies who need to make important decisions at a time when funds for professional advice are scarce. Sponsoring the Invent Mentor Day gave us a fantastic opportunity to support some of Northern Ireland's most promising innovators across key sectors in our economy."
Invent 2019 received more than 100 applicants entering across 6 categories – Agri-Science, Engineering, Life & Health, Electronics, Enterprise Software and Creative Media & Consumer Internet.
Invent finalist Elizabeth Gilligan from Concrete Jungle took part in the mentor day, she said; "it's been very empowering to see other people as excited as me about my business. I've had some really great advice and I can take away so many actions what will help me develop a solid business plan".
Programme Manager Jessica Caldwell said, "Mentor day is a critical component of the Invent competition. We have an incredible talent pool and we continue to leverage our networks to connect our most experienced people with our most promising, to accelerate their success".
The climax of the competition will be the Invent Awards, sponsored by Bank of Ireland UK, at the ICC Belfast on Thursday 10 October. More than 700 investors, entrepreneurs, executives and student innovators will gather to hear the announcement of the winners. Tickets are on sale here