The Future of Work: What you need to know
Catalyst's Future of Work Summit 2019 will be held on Wednesday 29th May at Belfast's ICC Waterfront. The future of work (FoW) […]
May 22, 2019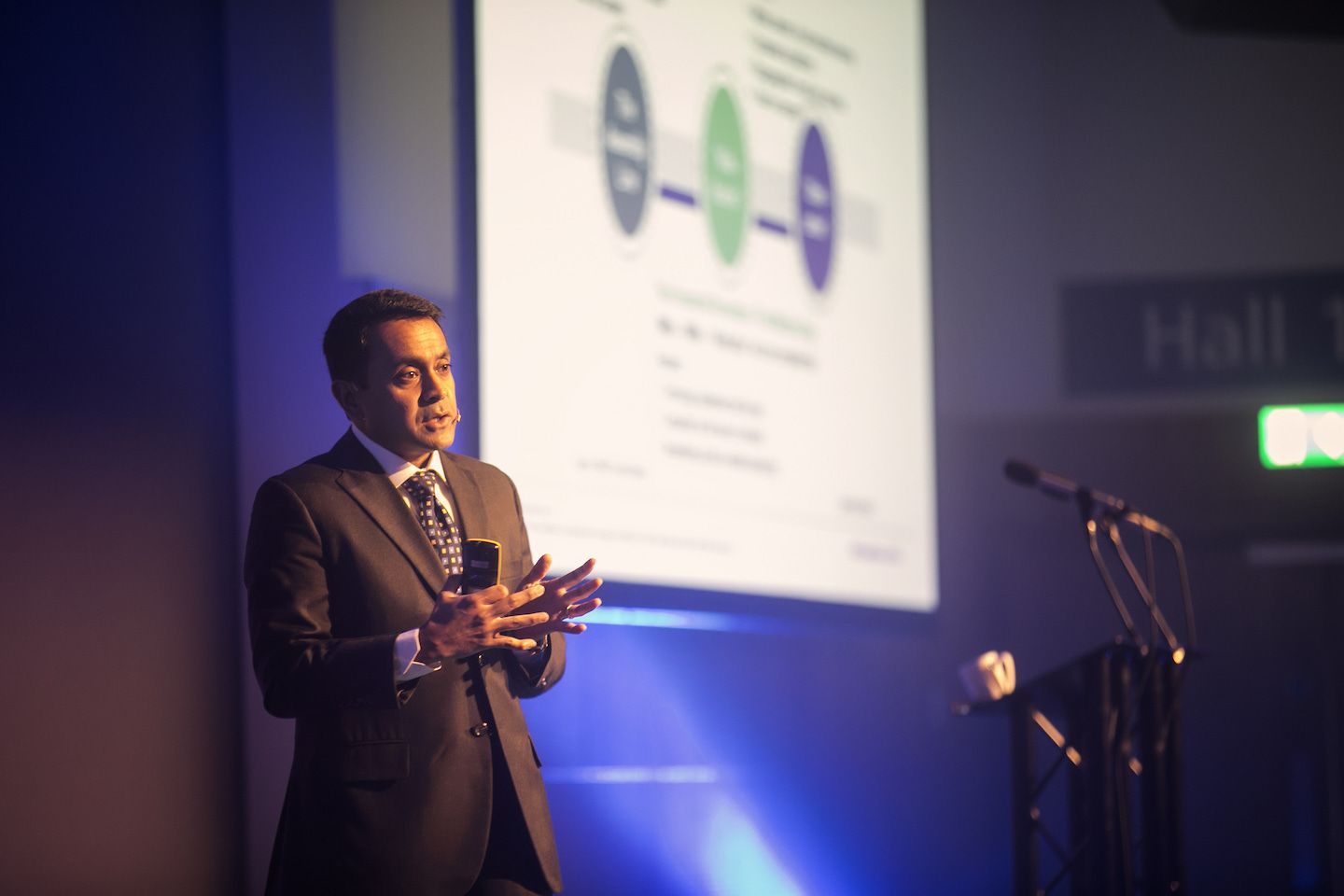 Catalyst's Future of Work Summit 2019 will be held on Wednesday 29th May at Belfast's ICC Waterfront.
The future of work (FoW) is a buzzword for a reason. Businesses of all sizes from SMEs to huge conglomerates are facing a new paradigm shift spurred on by automation, revolutionary technologies like AI and blockchain, and cultural shifts like remote working and the gig economy.
The Summit will cover three themes — Future of Jobs — Growth and Learning – and, Leading the Change – bringing together leaders from business, education and government. Before the event, our keynote speakers have given a few hints about what they'll cover in their talks.
1 .Why is the future of work (FoW) important?
Jackie Henry, Office Senior Partner, Deloitte NI said, "It's important because work is changing, driven by accelerating connectivity, new talent models, and cognitive tools. The growing impact of robotics, AI, the gig economy and crowdsourcing, means jobs are being reinvented, which is creating a workforce of digital natives who bring a technology-based approach to solving problems. Businesses and education must work together to prepare for the FoW. We need to harness these new technologies and effectively lead and engage this new, diverse workforce."
Ravin Jesuthasan, MD and Global Practice Leader, Willis Towers Watson, said,"Next to climate change, the future of work is probably one of the biggest challenges facing humanity. The speed and quantum of technology enablement coupled with the democratization of work are changing the traditional economic equations associated with work. No longer will work be primarily done by people in jobs. Rather businesses have a plurality of means for work including gig workers, alliance partners, robotics and AI. As work changes, so will our need to create effective mechanisms for ensuring the continued relevance of our talent. Reskilling and upskilling thus becomes of paramount importance. With all this change, HR has a golden opportunity to help business leaders navigate the changing landscape of work options. This requires the function to redefine its mandate from being a steward of employment to being a steward of work."
Edel Doherty, Managing Director, Beyond Business Travel said,"Everything about the work place is changing so it's important we understand what's coming and how we can prepare for change. The FoW is an ideal platform to stimulate ideas, initiate discussions and encourage everyone to future proof their business and skills.
Can you identify three key takeaways you'd like the audience to bring home with them?
Jackie said,
"1. The world is changing and the future is already here. The pace of change has accelerated and this disruption of the previous norms will continue as we learn about new technologies, experience further macro-economic shifts and witness a change in culture and expectations.
It's not just about the technology. We often focus on technology, but we need to look beyond this and look at the impact of changing demographics and careers.
We need to prepare our people. The average shelf life of a technical skill in the workplace is only 2.5 years, so we need our people to be continuously learning. This means we need people to be adaptable, with a skillset based around communication, creativity and cognitive skills."
Ravin said,
"1. Automation doesn't destroy jobs. It substitutes certain types of human tasks, augments others and creates yet more human tasks
Our ability to stay relevant as individual in a new world of work will hinge on our ability to reinvent ourselves. In the immortal words of the great futurist Alvin Toffler; "the illiterate of 21st century will not be those who can't read and write, it will be those who can't learn, unlearn and relearn
Business leaders will need to develop entirely new disciplines and capabilities for orchestrating the new set of work options"
Edel said,
"1. Everyone is in Tech
Do or Die
Bring your team on the journey"
Should FoW be something to fear or does it represent a huge opportunity?
Edel said,"I like to see opportunity in everything, so for me FoW represents a huge opportunity to make take away the mundane, and make work more meaningful."
Jackie said,"It's a huge opportunity, however those who don't embrace the opportunity may risk being left behind."
***
To register for the Future of Work Summit please visit www.futureofworkni.co