Summit to focus on the Future of Work
Catalyst is joining with key industry partners, including headline partner Bank of Ireland UK to deliver the Future of Work Solutions Summit […]
April 1, 2019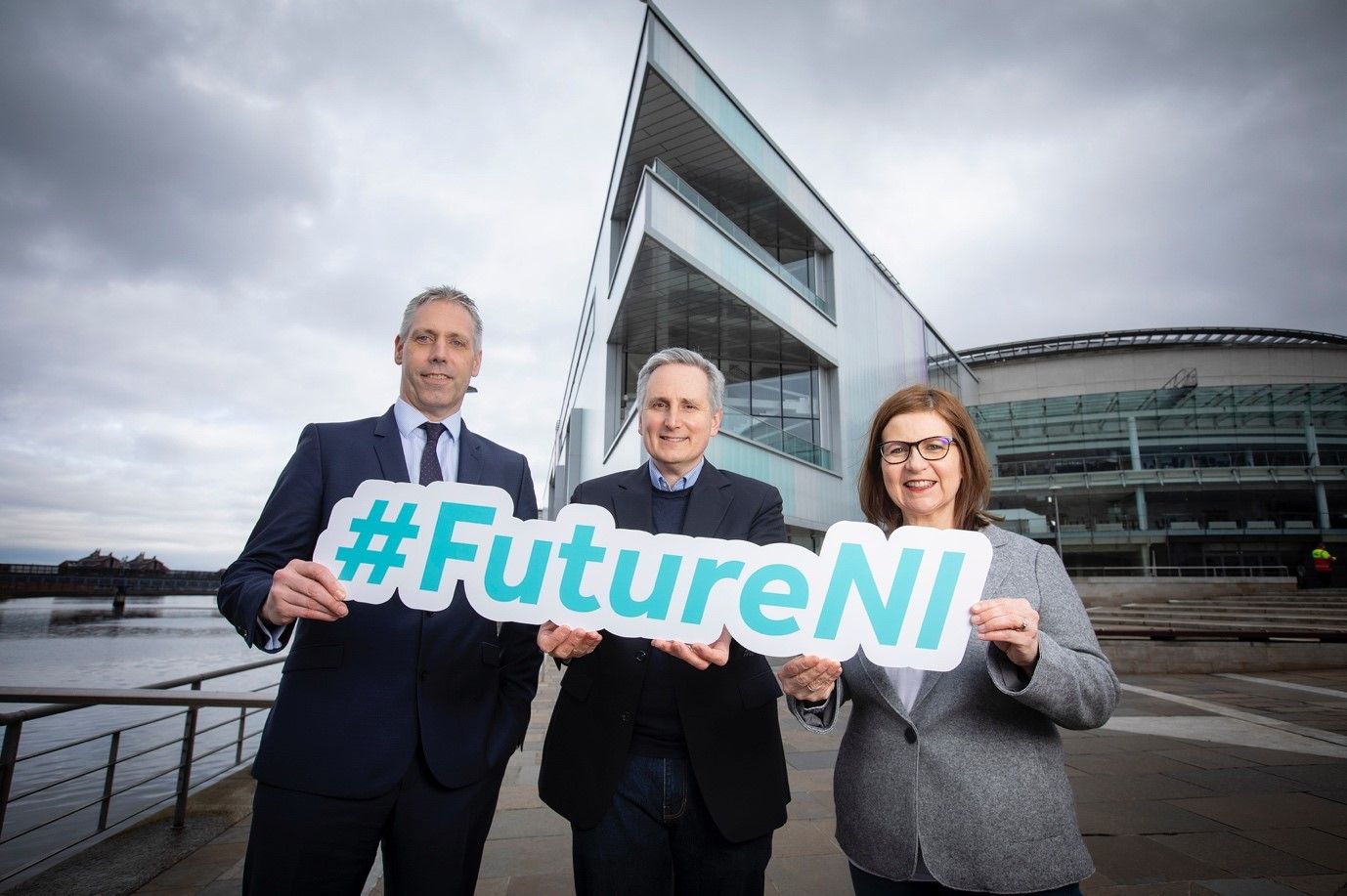 Catalyst is joining with key industry partners, including headline partner Bank of Ireland UK to deliver the Future of Work Solutions Summit for 500 business leaders, education leaders and HR directors on 29 May at ICC Belfast.
Focusing on the areas of Future of Jobs, Growth and Learning, and Leading the Change, the Summit is aimed at business leaders as they prepare to make significant changes in their organisations, educators and talent development leaders as they prepare young people and re-purpose skills and talent of existing teams to builds and enable a competitive, productive workforce fit for the future.
The Summit will be made up of internationally recognised keynote speakers and high-level business and educational leaders from across the UK and Ireland. Attendees will hear from inspiring local leaders who will share their experiences and lessons for implementing change in their organisations.
Keynote speaker, Ravin Jesuthasan is recognised as one of the twenty-five most influential management consultants in the world. His most recent book Reinventing Jobs explores what the future of work will really look like, and how it will impact organisations as they seek growth and success in an era of change and digital transformation.
"The opportunity has never been greater for businesses in Northern Ireland to scale and compete globally as they embrace automation and upskill their workforce. This Summit has been designed to provide businesses with global insights and inspiration, along with tools to help them realise a step change in their own performance and productivity to thrive in the fast-paced world of work."

Elaine Smyth, Director of Innovation Community ,Catalyst
The moderated panel conversations, coupled with breakout sessions will ensure attendees leave with practical steps they can take to help them prepare their organisations and people for the future.
"Bank of Ireland UK is here to help our customers flex, adapt and thrive, ensuring we play our part in harnessing the transformative potential of the Fourth Industrial Revolution. Business owners, leaders and employees need to prepare for and respond to the challenges of this new era of accelerating change and innovation. The Summit's engaging and thought provoking content, with interactive practical tools for business, will examine the drivers which are transforming the world of work. The aim is to enable the development of business, education and learning strategies across Northern Ireland enabling progress in a period of disruption and opportunity, in order to enhance productivity in the current economic climate."

Gavin Kennedy, Bank of Ireland
Early bird tickets are available until the 31 March 2019. Find out more and book tickets at www.futureofworkni.co