Springboard Programme Celebrates 100th Graduate Milestone
Catalyst's Springboard programme has reached its 100th graduate, with Holywood-based company, 3EN Cloud Ltd helping it to hit this significant milestone. 3EN […]
April 1, 2019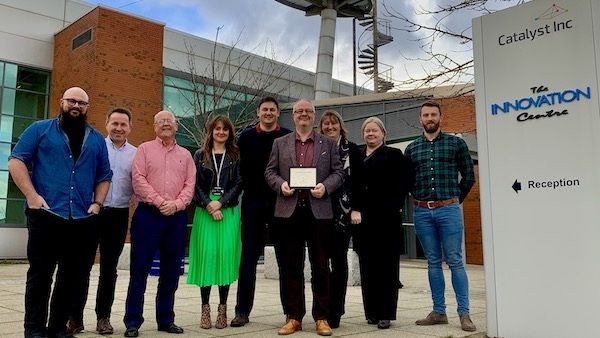 Catalyst's Springboard programme has reached its 100th graduate, with Holywood-based company, 3EN Cloud Ltd helping it to hit this significant milestone.
3EN offers a range of solutions to drive business growth and efficiency. Its knowledgeable team include leading experts in Netsuite, a market leading business management system.
Springboard is an intensive, in-business process that challenges, supports and expedites robust go-to-market strategies for ambitious, innovative companies over a 20-week period.
Open to businesses and entrepreneurs with high growth potential and the ambition to scale, the Springboard process provides an experienced entrepreneur network that will challenge and coach to help maximise opportunities and reduce go-to-market risk.
"Springboard has gone from strength to strength in the last few years. We've had some memorable companies come through the programme including Path XL, who have been located at Catalyst Inc since 2011 and were acquired by Philips in 2016.We wouldn't have been able to reach this stage without the support of the Entrepreneurs in Residence, the Domain Experts and our Member Companies. This milestone is truly a team effort."

John Knapton, Springboard Director, Catalyst
If you would like to find out more about Springboard, please contact Programme Coordinator Dominique Cummins here.
Pic caption: Graduating from Springboard, Dale Cree, CEO, 3EN with the senior team and Springboard Entrepreneurs in Residence Jim Irving and Michael Crossey