Elaine Smyth announces plans to step down from senior Catalyst role in June
Search begins for new Director of Entrepreneurship & Scaling Catalyst's Director of Entrepreneurship & Scaling Elaine Smyth has announced that she plans […]
March 1, 2023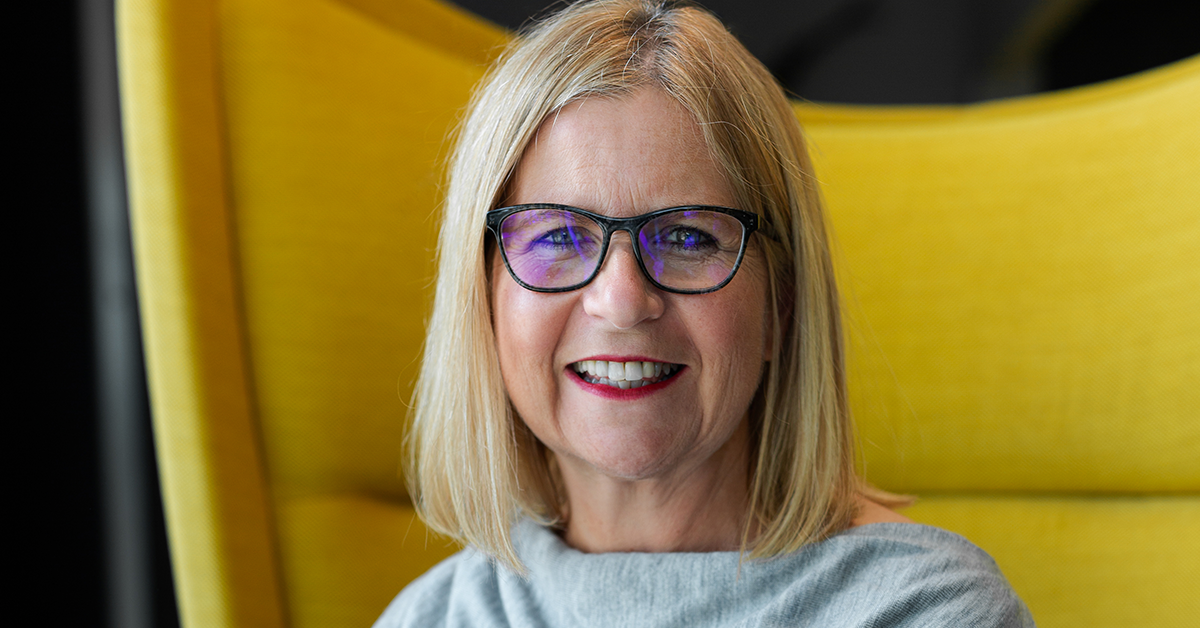 Search begins for new Director of Entrepreneurship & Scaling

Catalyst's Director of Entrepreneurship & Scaling Elaine Smyth has announced that she plans to retire from her role in the summer.
A key member of Catalyst's senior leadership team, Elaine first joined Catalyst eight years ago as Head of Programmes and has overseen the growth and development of some of Catalyst's core initiatives during her time, building a supportive ecosystem for entrepreneurs through transformative programmes and championing NI as a destination burgeoning with exceptional talent, ideas and bold new ventures that could create global impact.
Elaine said: "It has been a privilege to work with Catalyst and serve the entrepreneurial community. I have thoroughly enjoyed this season in my life, and I now feel ready to step aside and be the biggest cheerleader for the Catalyst team to carry the vision forward"

Catalyst CEO and long-time colleague, Steve Orr said: "Elaine represents Northern Ireland's technology sector at its best: a humble, but amazingly effective leader who works tirelessly behind the scenes to make things easier for entrepreneurs in Northern Ireland who dream of creating and scaling a world leading company."

Elaine has been embedded in Northern Ireland's startup and scaleup environment since 1997 where she was instrumental in building Belfast telecoms software startup APiON, which grew to a team of more than 200 people before the product side of the business was sold to Phone.com in 1999 for $250m. Elaine created similar impact with Aepona as COO, supporting their fundraising and later in senior roles with companies including Anaeko, Kana and TechStart before joining Catalyst in 2015.

"I have really loved my role at Catalyst, the energy of the place, the vibe. It is rewarding and challenging," says Elaine.
"I've been inspired by the people, the entrepreneurs and what they are prepared to do to create something special. It's humbling at times to see that dedication – you go through the highs with them when it works out and the lows when it doesn't. I think my experience gives me a lot of empathy for what people growing a business are going through. I can relate to the pain as well as the success."
While Elaine is stepping back and stepping out of the sector for now, she expects to be involved in projects and mentoring in this space in some capacity in future.
"If I was to give any advice to entrepreneurs it would be to have the courage to take a risk and try things. Some things will work and some won't, but you have to have the confidence to take the risk. It's the approach we've taken at Catalyst," she says.
"I'd also suggest entrepreneurs take time to listen and observe what is happening around them. So much of a company's success is about making sure you have the right product-market fit and then getting the timing right," she adds.
She also believes the future is bright for Northern Ireland's tech and innovation community and that Catalyst will remain at the forefront.
"There has been an incredible change in the technology sector since I started my career. Trying to hire back then was hard because there were very few software companies in Northern Ireland compared to what you see now. There has also been a huge change in the ambition we have and the number of people willing to have a go at creating their own companies," she says.
"If you look at the direction of travel for the economy, at the goals laid out in the 10X Economy Vision and other policy, there is so much alignment, working with the likes of the Department for the Economy and many, many partners. To make change happen we will be stronger together."

"There now stands an amazing opportunity for me to hand over the reins to a new successor who can help Catalyst in the next phase of its strategic direction and support the vibrant and flourishing entrepreneurial community here. I wish them the very best."

Learn more about the Director of Entrepreneurship & Scaling role.
https://wearecatalyst.org/career-and-opportunities/director-of-entrepreneurship-scaling/