Catalyst appoints new Head of Estates and Development
Catalyst has appointed Craig Stewart as its new Head of Estates and Development to maximise the potential of its physical property estate […]
August 22, 2023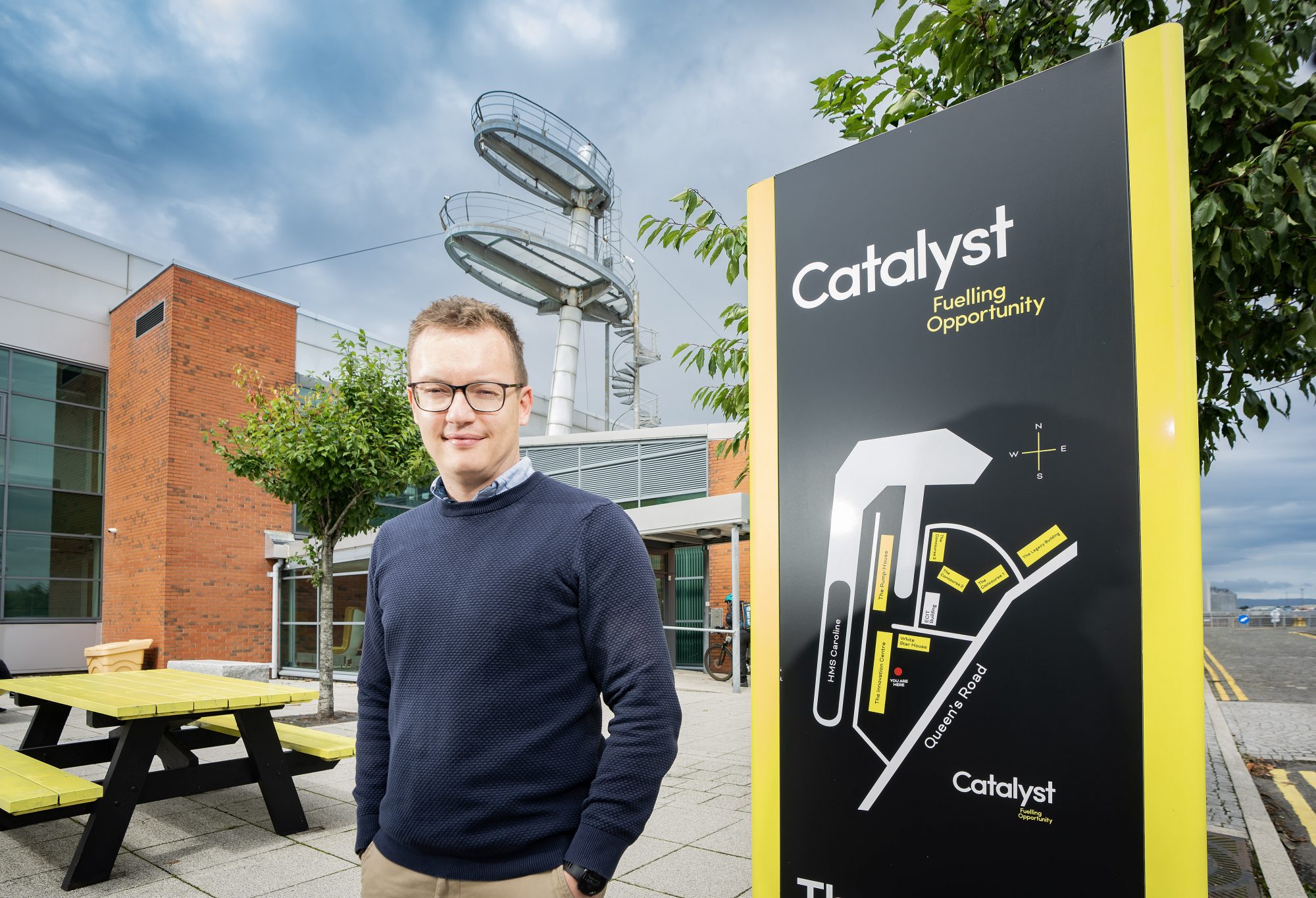 Catalyst has appointed Craig Stewart as its new Head of Estates and Development to maximise the potential of its physical property estate for both existing buildings and future developments.
Craig joins a 50-person strong Catalyst team based at Titanic Quarter, leading the estates department. Working closely with both community and facilities colleagues, Craig will focus on creating a positive experience for existing members as well as attracting new members into the estate.
Catalyst is an independent, not-for-profit organisation focused on fostering entrepreneurship and innovation, supporting transformative businesses, and developing Northern Ireland's tech industry.
Craig joins Catalyst with a wealth of experience in the property investment and development industry. Having graduated from Ulster University he went on to work at a number of well-known commercial property companies in Northern Ireland, managing a mixed portfolio of assets across the UK including office, retail, leisure, and industrial industries. Craig became a qualified member of the RICS in 2010.
Mervyn Watley Director of Property and Community of Catalyst said: "Craig is joining us with key experience that will be invaluable in the future growth of Catalyst. He has shown real passion for the development of our innovative industries and thrives working with key city stakeholders. We are extremely delighted to have Craig join the team and are already seeing the benefits of his enthusiasm and experience."
Speaking about the new role, Craig Stewart said: "At Catalyst we want to make it as easy as possible for our member companies to innovate and grow and so my job from a property point of view is to make that happen.
"I am looking forward to making a positive contribution not only within the Catalyst business but also the projects in Belfast and the North-West that I am working on. Growing the estate, delivering new buildings, and creating jobs and investment into the economy is something that I will take great pride in being a part of. I've studied how the redevelopment of the waterfront was contributing to the urban regeneration of Belfast in the early 2000s. For my day job to now be part of that regeneration of this special part of Belfast is amazing."