Generation Innovation hits the road to inspire thousands of young people across Northern Ireland to become the next innovators of the future
This year, the team at Generation Innovation have launched an exciting new venture, the 'Generation Innovation Roadshow', a grass roots programme to […]
February 2, 2022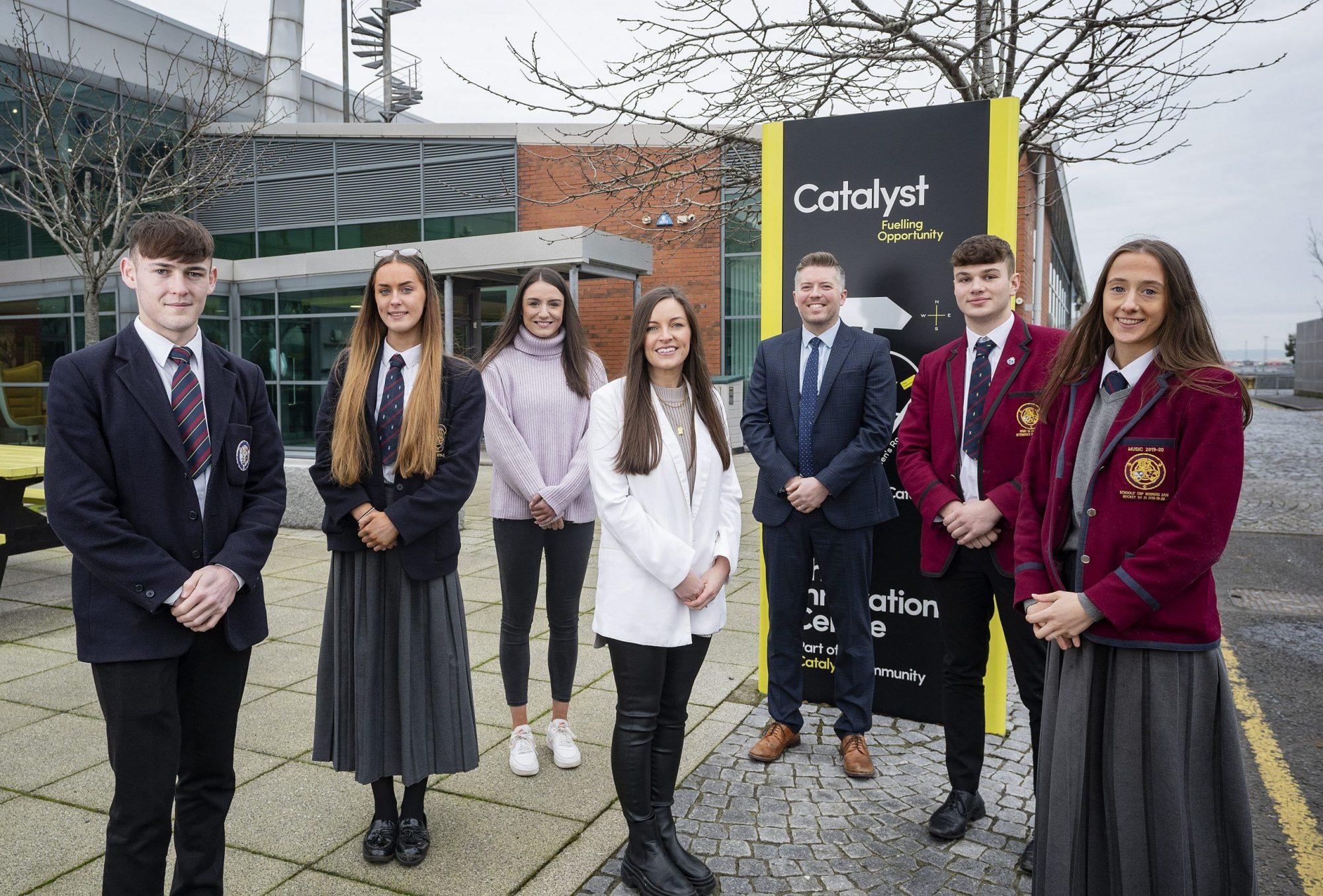 This year, the team at Generation Innovation have launched an exciting new venture, the 'Generation Innovation Roadshow', a grass roots programme to inspire thousands of young people to become the next leaders, innovators, and trailblazers of the future.

Generation Innovation is a programme that energises the imaginations and aspirations of young people by increasing their knowledge of 21st-century skills and awareness of future careers in technology and innovation.
A key part of the Roadshow includes the Generation Innovation School Workshop project, launched in October 2021, which delivers bespoke, high-impact workshops for 17–18-year-old students. The workshops cover a range of topics, from an introduction to Design Thinking that cultivates an innovation mindset, to upskilling for the future job market and enhancing students' knowledge around careers in tech, innovation, and entrepreneurship.
In the past six months, the Generation Innovation team have travelled across the region, delivering workshops to over 40 schools and further education colleges, reaching over 3,000 students. A recent expansion of the roadshow now includes 'Impact Days' for schools, which are one-day, fully immersive Design Thinking experiences for groups of over 50 students aged 17–18-years-olds.
John McEvoy, Head of Careers at Bloomfield Collegiate, said:
"The innovation workshops delivered by Catalyst for our Year 13 girls were outstanding. Catalyst took the pupils through the Design Thinking process that is used extensively by all the leading global companies. The pupils were able to quickly grasp and engage with each stage of the Design Thinking process, breaking down preconceived barriers they may have had about careers in those industries. The pupils are now keen to develop their experience further in the Work Experience Programme planned for June."
Over the next few months, Generation Innovation Impact Days will be delivered in 10 schools across Northern Ireland to take students on a Design Thinking journey that will lead them from identifying a problem, working through several design iterations, to designing a prototype and developing a solution, all in one day.
The exciting evolution of the programme continues with the launch of applications for the 2022 Generation Innovation Work Experience Programme commencing in June this year. The work experience programme is aimed at ambitious 17–18-year-olds interested in upskilling for the jobs of tomorrow. Students will receive Design Thinking training over the course of five days, learning how to work as part of a new team made up of students from across Northern Ireland. The new skills are then put to the test to solve a real-world company challenge, developing a solution before pitching it to a partner company and their fellow students.
Applications for the 2022 Work Experience Programme go live on Monday 28th February.
Visit the Generation Innovation webpage for more information and keep up with the latest updates by following Generation Innovation on social:
Thanks to the Department for the Economy for funding the Generation Innovation programme.