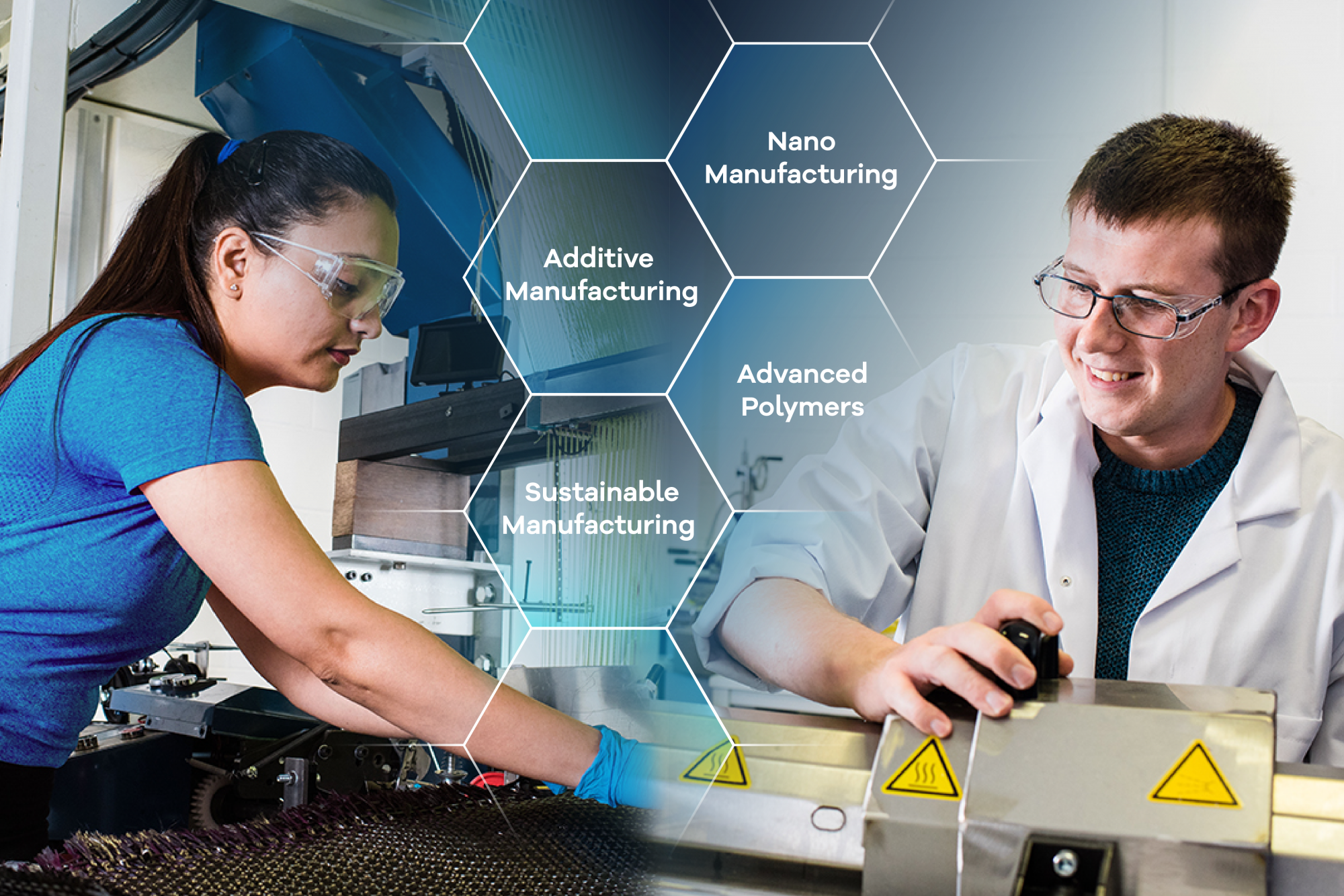 On Wednesday 1st September, the North West Centre for Advanced Manufacturing (NWCAM) held a closed conference 'Advanced Manufacturing: Transforming the Future of Life and Health Sciences'. The keynote speech was delivered by Andrew Lynch, Chief Innovation Officer from Irish Manufacturing Research.
Andrew is on the Board of Directors of both the Irish Advanced Manufacturing Training Centre of Excellence (AMTEC) and the W8 Innovation Centre (Ireland NW).  He is a contributing expert on several key international policy directives for manufacturing, including the ManuFuture policy document (Vision 2030), the EFFRA Made in Europe program, ManuFuture ETP Strategic Working Group Initiatives, the ECSEL LIASE I4 Whitepaper on the Future of Manufacturing and the ECS SRA (Electronic Components & Systems, Strategic Research Agenda). 
Offering insights into the future trends of Advanced Manufacturing, Andrew offered a thought provoking presentation, inspiring NWCAM early career researchers about the importance of their research activity, particularly delivering on industrially-led projects that are focused on commercialisation of ideas. 
The NWCAM conference delivered a range of interesting presentations from across the different fields of expertise, focusing on cross border research that has been realised through the cross border innovation projects. Based on the Life and Health Science sector, a live expert panel discussion took place to discuss and explore emerging challenges and opportunities within the sector. Fantastic contributions were offered by Professor Alistair McIhagger from Ulster University, Andrew Lynch from Irish Manufacturing Research and representatives from NWCAM industrial partners Denroy, GSK and Clyde Biosciences. The NWCAM team based in Catalyst would like to thank all the attendees and presentations to make the conference such a success. 
The NWCAM web page will share the conference material in due course in order to share the insights of the research projects.