Invent Winners: What Happened Next? – PLOTBOX
With only a few weeks to go until entries close for INVENT 2021, we look at where some of the competition's previous […]
April 13, 2021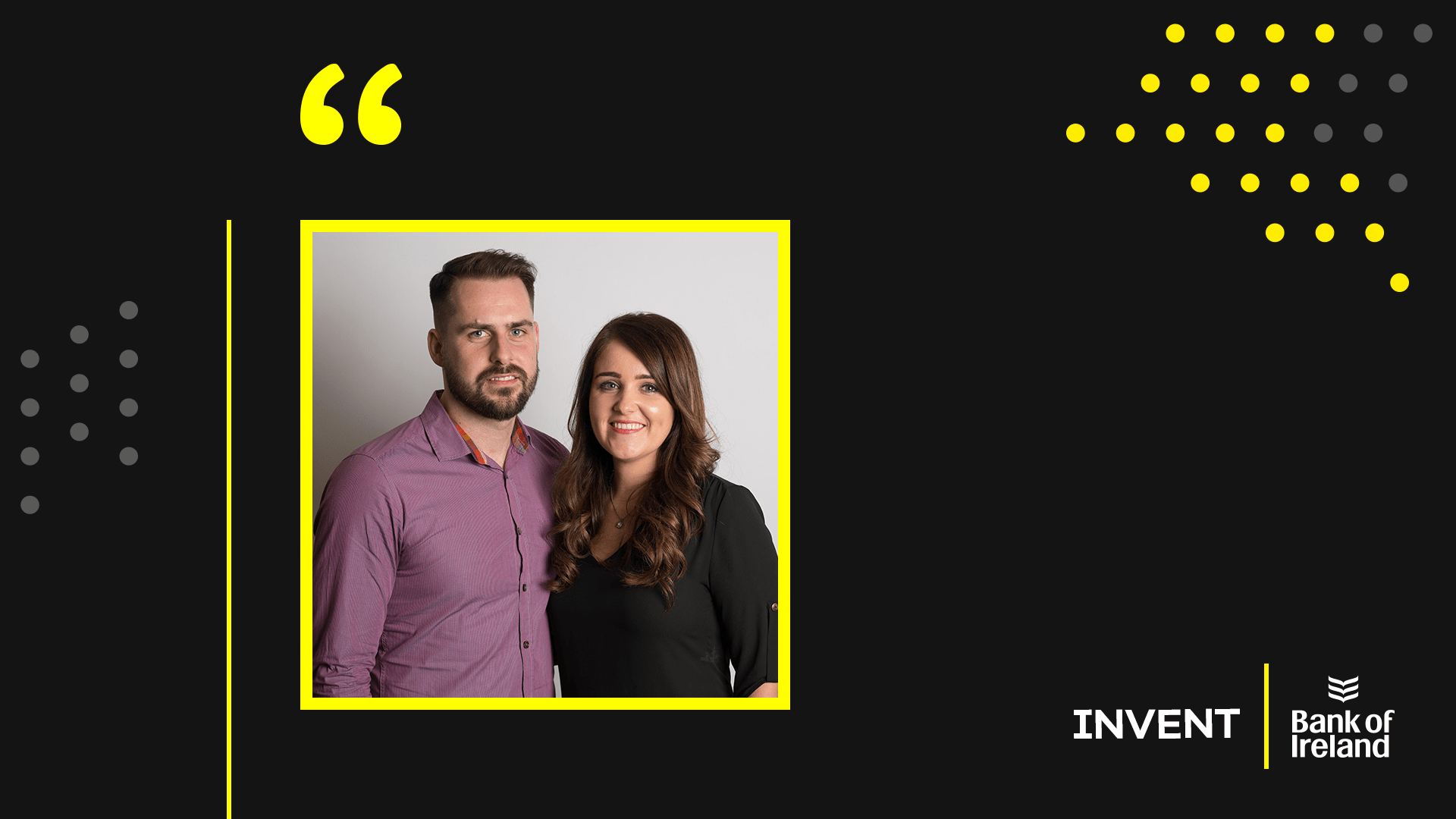 With only a few weeks to go until entries close for INVENT 2021, we look at where some of the competition's previous winners are now and ask them how INVENT helped them at the start of their journey.
INVENT has been a key milestone in the development of a raft of Northern Ireland's most innovative start-up companies over the past decade.
With only two weeks to go until the closing date for applications to INVENT 2021, supported by headline partner Bank of Ireland, we thought it would be interesting for those who are thinking of applying to see where some of the finalists from previous years are now, how they have grown their businesses, entered new markets and in some cases completely changed what they do.
If you find the stories below inspiring and think you have what it takes to join the INVENT alumni, you can find out more here.
---
Since winning INVENT in 2014, Plotbox founders Leona and Sean McAllister have grown their business to a team of 55 people and now work with customers around the world.
PlotBox is a cloud-based death care management solution that helps cemeteries and crematoria to manage all of their operations in one place. Originally likened to 'Google Maps for cemeteries' its software helps people in the industry with their administration needs, from mapping graves to bookings diaries, finance, funeral director communications and safety inspections, saving customers time and money and reducing risk. It has customers in a number of markets, including the US, UK and Australia.
In the uncertainty of the past year, Leona says the bereavement services industry has been under a huge strain, but those who already had the PlotBox solution benefited from being able to do a lot more remotely.
"Our customers are still suffering but it shone a light on the fact that the industry can't kick digital transformation down the road anymore. It is a very real risk," she says. "As they tried to do their best to support families who had suffered a loss during Covid, we really saw customers leaning on us as their tech partners even more."
This year, Plotbox has plans to continue to scale in the markets it is already in and potentially add new markets. It will also be focusing on the consumer side of its business – the Ever After portal – to enhance the user experience and ensure customers are getting value from their investment. Of the role INVENT played in their journey, Leona says: "After we won INVENT it put us on a platform. It was like an endorsement from Northern Ireland to say 'these guys are good'. It led on to another pitch competition that led to us being part of 500 Startups in California, which gave us sight of our market in the US. This gave us the opportunity to be in Silicon Valley surrounded by other high growth start-ups and was the beginning of our funding journey.
"INVENT is a competition but it's incredibly supportive. We all wanted each other to do well. It introduced us to the community Catalyst have, which we have continued to avail of, such as sales workshops and introductions to investors."
If you've got something you are excited about, don't hold back or you'll never know. But be prepared to listen and be flexible. INVENT gave us exposure to a lot of people who had been there before – you have to embrace that, and make decisions based on where you are in your journey.

Leona McAllister, Chief Commercial Officer Plotbox
"We were eager to make our business work. We got exposure to a lot of people who had been there before, so you have to embrace that, and make decisions based on where you are in your journey."
Learn about Invent 2021 & apply here