YELLOW IRON & BLUESTACK WIN £20K FUNDING FROM CATALYST CO-FOUNDERS PROGRAMME
Catalyst has successfully completed its 6th Co-Founders programme in December 2020, supporting a new generation of first-time entrepreneurs and early stage start-ups. Over 3 months, 18 teams formed and worked on ideas […]
February 5, 2021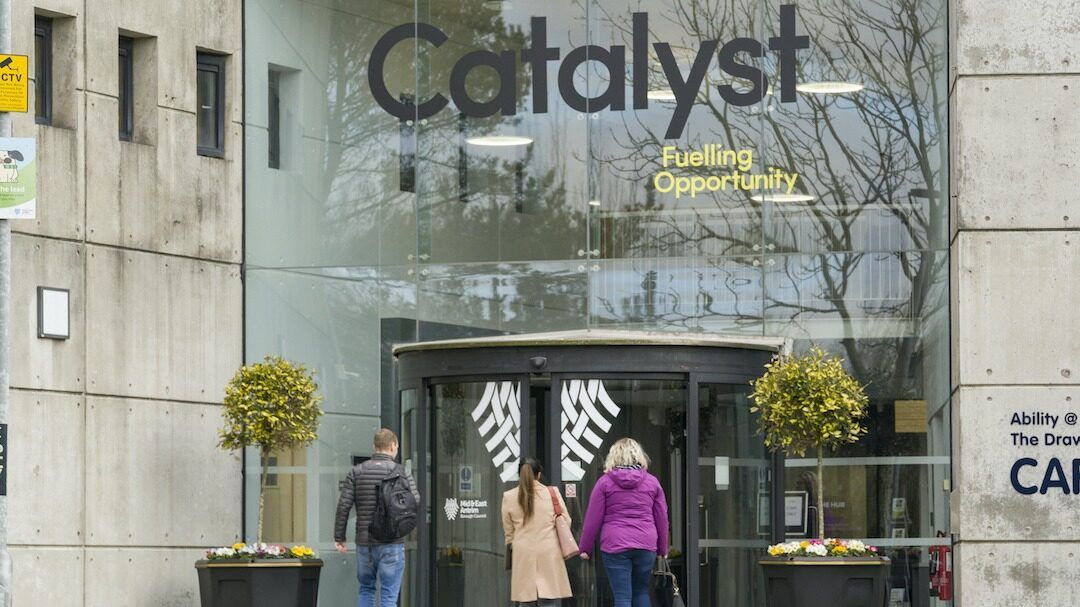 Catalyst has successfully completed its 6th Co-Founders programme in December 2020, supporting a new generation of first-time entrepreneurs and early stage start-ups.
Over 3 months, 18 teams formed and worked on ideas for innovative new products with 10 teams reaching the final and 2 awarded £10,000 each.
The Co-Founders cohort completed a part-time online programme one night a week for 11 weeks, developing new product ideas focused on technology, engineering and science. 
The funding will provide an opportunity for the winning teams to pursue their ideas and contribute to the thriving innovation ecosystem in Northern Ireland.
The 2 winning teams are Yellow Iron and Bluestack and as well as the funding, Catalyst will continue to support the teams with additional mentoring. Yellow Iron, founded by Donavon McKillen and Lee Johnston aims to disrupt the equipment rental space making the search for large equipment easier. Bluestack, founded by Cathal Canavan and Sarvesh Pimpalkar aims to address the problem of stolen or misplaced lifebuoys which are managed by local authorities. Each year 570 people lose their life due to drowning in just the UK and Ireland. Bluestack are working on a low-cost electronic device which includes sensors to monitor the lifebuoys activity and a software platform which will help local authorities manage the assets and know when new devices are needed in a particular location. Cathal and Sarvesh aim to expand this asset management tracking software to other products in the future.
The Co-Founders programme brings together a diverse group of aspiring entrepreneurs from a broad range of fields including doctors, researchers, PhD students, undergraduates, scientists, designers, data scientists, engineers, technologists and those from a commercial background.
Since launching in Belfast in 2017, Co-Founders has delivered six cohorts involving 375 people who have formed more than 90 teams – over 30 of whom are still working together.
Sonya Kerr from Catalyst added: 'The Co-Founders programme provides the unique opportunity for individuals who have dreamed of being entrepreneurs to have a go.  This year in particular, it has been a privilege to work with the teams who are trying to create new products and start–ups during once of the toughest years to date.  Their resilience and "can do" attitude during this difficult time has been so inspiring and provides enormous hope for the future."