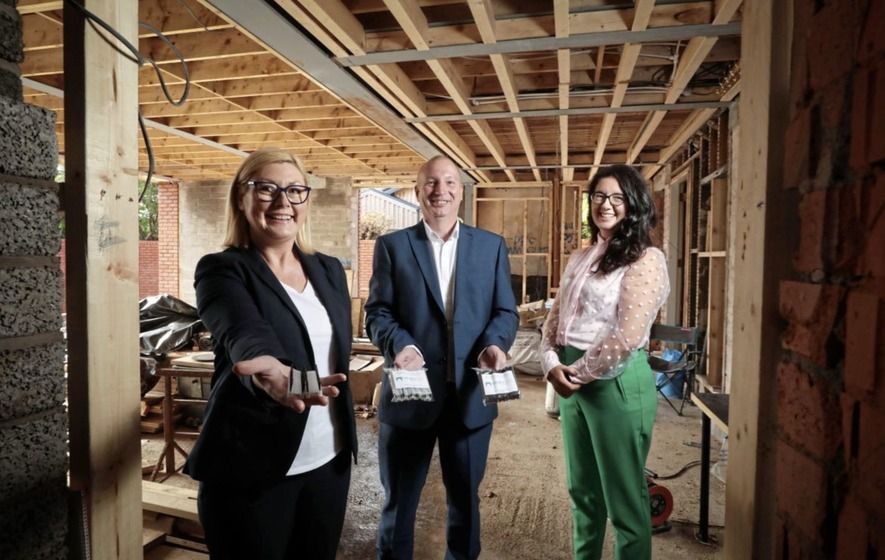 Former Invent competition winner, Gray's Clip, has successfully closed a £350,000 funding round with local business angels to bring its innovative new insulated cable clip to market.
Company owners, husband and wife team Julie and David Gray, applied for Invent in 2018 and walked away with the top prize package of £13,000 (from the overall prize total £33,000). The Invent 2020 Final sponsored by Bank of Ireland UK will take place on 8th October in a new hybrid event where individuals can tune in online. Find out more here.
The Lisburn startup which appeared on TV's Dragons' Den earlier this year secured £250,000 of investment from a group of nine private investors through the Halo Business Angel Network (HBAN) and a further £100,000 from Co-Fund NI, part of Invest NI's Access to Finance portfolio.
The company's ViperClip product is a fully insulated cable clip which works with its specially designed battery powered stapler to secure 110v to 240v electrical cables to wooden joists and structures.
Both products were created and designed by electrician Davy, who knew there was a need for a faster, easier and safer way to secure electrical cables to joists without having to hammer in individual clips.
Read more