Lunchtime is lucrative for this innovative Newry food producer
Very infrequently do I hear a company say diversity in its workforce is key to its success. The reason this is so […]
January 30, 2018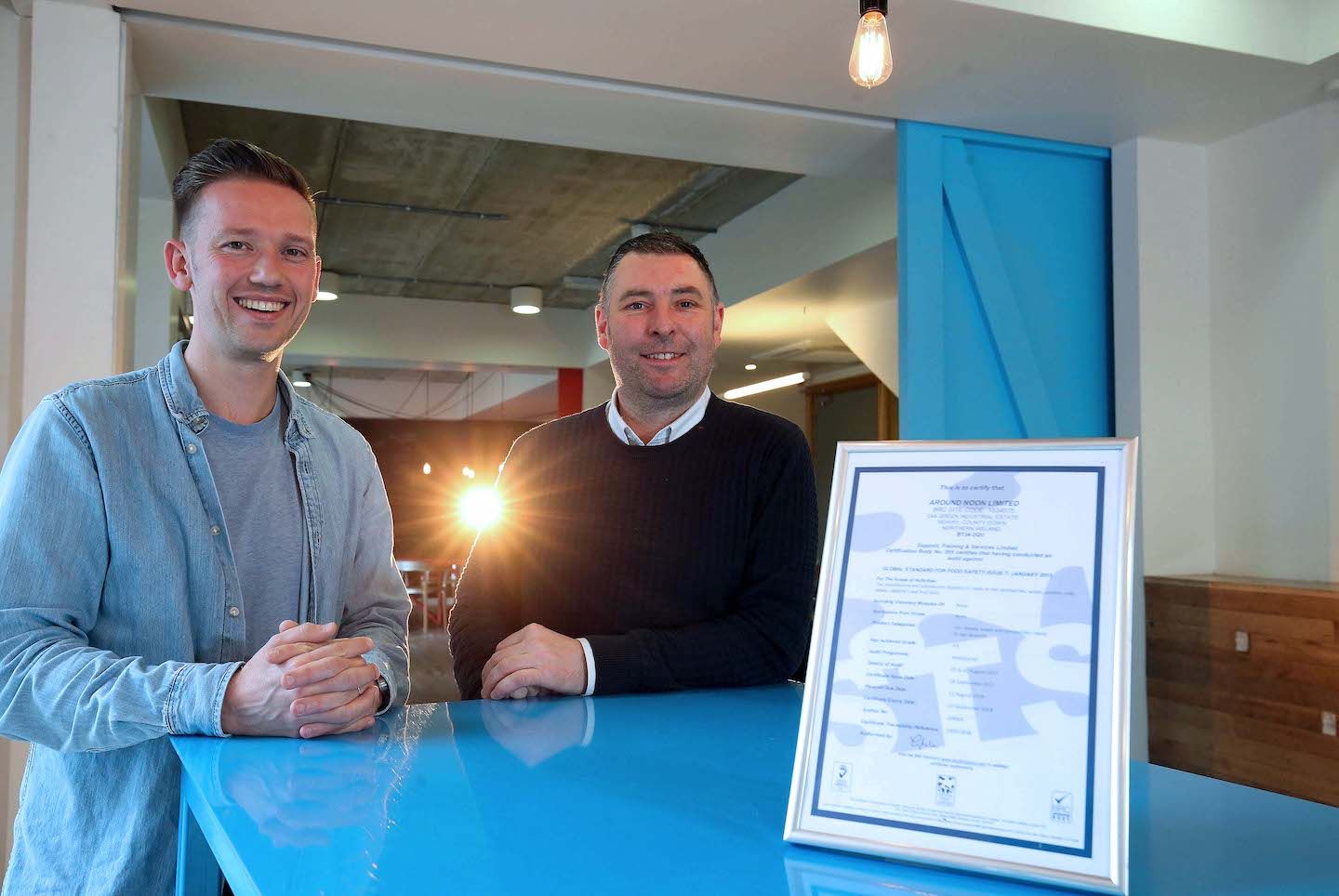 Very infrequently do I hear a company say diversity in its workforce is key to its success. The reason this is so critical for a producer of food is that we're in this together, this business of feeding the globe. In other words, food knows no borders.
"It's important to have different cultures because they bring in innovations. Diversity is one of our core values," said Around Noon technical manager Padraig Larkin.
Around Noon, voted the UTV Company of the Year in NI, produces ready-to-eat foods such as sandwiches, and yogurt and granola pots. Its young and energetic CEO, Gareth Chambers, holds the company to high standards on production, marketing and vision. The Newry firm acquired two companies this year (Chef in a Box and Sweet Things Badass Bakery), employing close to 300 people of at least 16 different nationalities. The Newry site alone produces a million items a month.
"We offer nutritious food-on-the-go," said Padraig. "Making life easy for busy people, with sandwiches, wraps, or hot items – that's the basis of our business."
Where can I pick up some of your products?
"We supply to convenience but not to the large retailers, as we focus on higher-end items. There's some confidentiality with regards to our customers, but we deal with some well-known coffee chains – and a number of food service clients too," said Padraig.
Recently, Around Noon signed a £5m deal to supply Topaz forecourts.
Is it white-labelled?
"Yes the food items are branded as per the customer's specifications," said Padraig.
How are you innovative?
"People like different types of food at different points in the year," said Padraig. "We always offer new, innovative food choices that we'll launch the next season."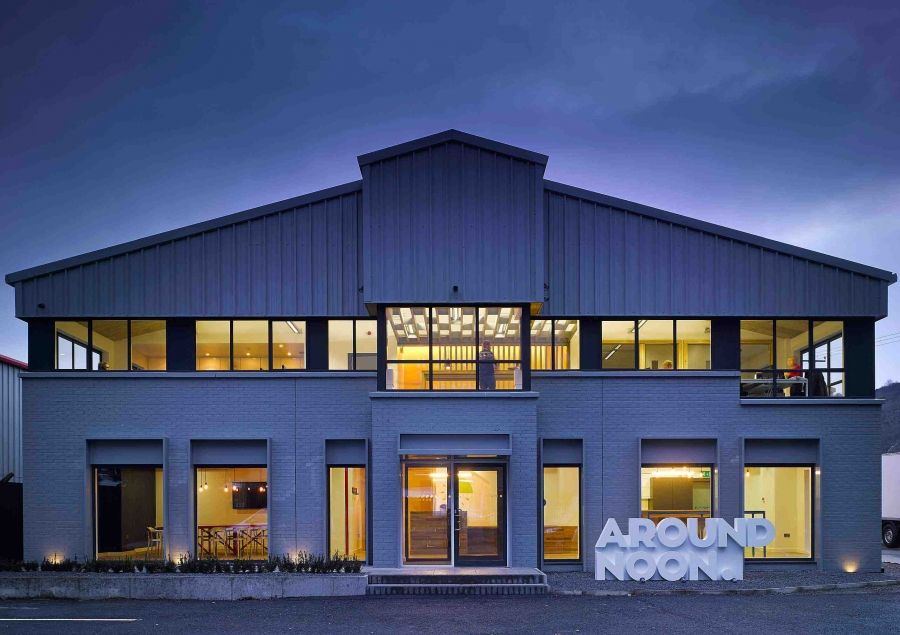 How many ingredients do you source?
Padraig said, "Between 300 and 400. We employ two executive chefs focused solely on innovation – we carry out what we call a 'Food Safari', travelling to different parts of the world to try out different products and we try to make that our own. If our employees are on holiday and see something great, we'll make it our own."
Is it locally-sourced, locally-grown food?
"Locally sourced food is important to us for two reasons – one being the environment; and two being, we like to know our suppliers well. Where possible we use locally-sourced food from Ireland and the UK," said Padraig.
Do you worry about food contamination?
"Absolutely it's a concern. We're AA accredited to the BRC global food safety standard. Recently there's been a big focus on fraud, with people substituting high-end ingredients with lower quality ones. We take regular audits at our suppliers' facilities – either a physical audit, or by questionnaire for risk assessment," said Padraig.
What is the importance of food sustainability?
Padraig said, "Sustainability in the food industry is the biggest item on the agenda now. Focusing on how we can extend the life of certain ingredients."
"We need to change people's perceptions around things like canned goods and products that have 'best before' rather than 'use by' dates."
He continued, "There's a big drive in the industry to reduce the amount of food that's binned."
Do you have policies to ensure you're not wasting?
"We have very strict stock control procedures – we always try to source ingredients with longer life. We try to attain zero waste on a day-to-day basis. There's a big issue of plastic in the world all over the news at the moment. Our machinery is setup so that we don't waste any plastic," said Padraig.
What's in your future?
He said, "At Around Noon we want to grow to become a national food-to-go player. It's a large market that we feel is very well suited to the innovation we bring to the table. We want to continue to make lunchtime taste better," said Padraig.