Dick Milliken Steps Down After Seven Years As Chair Of Catalyst
Ellvena Graham takes over as Chair with two digital industry experts also appointed to the board. Catalyst has today announced that Dick […]
March 8, 2021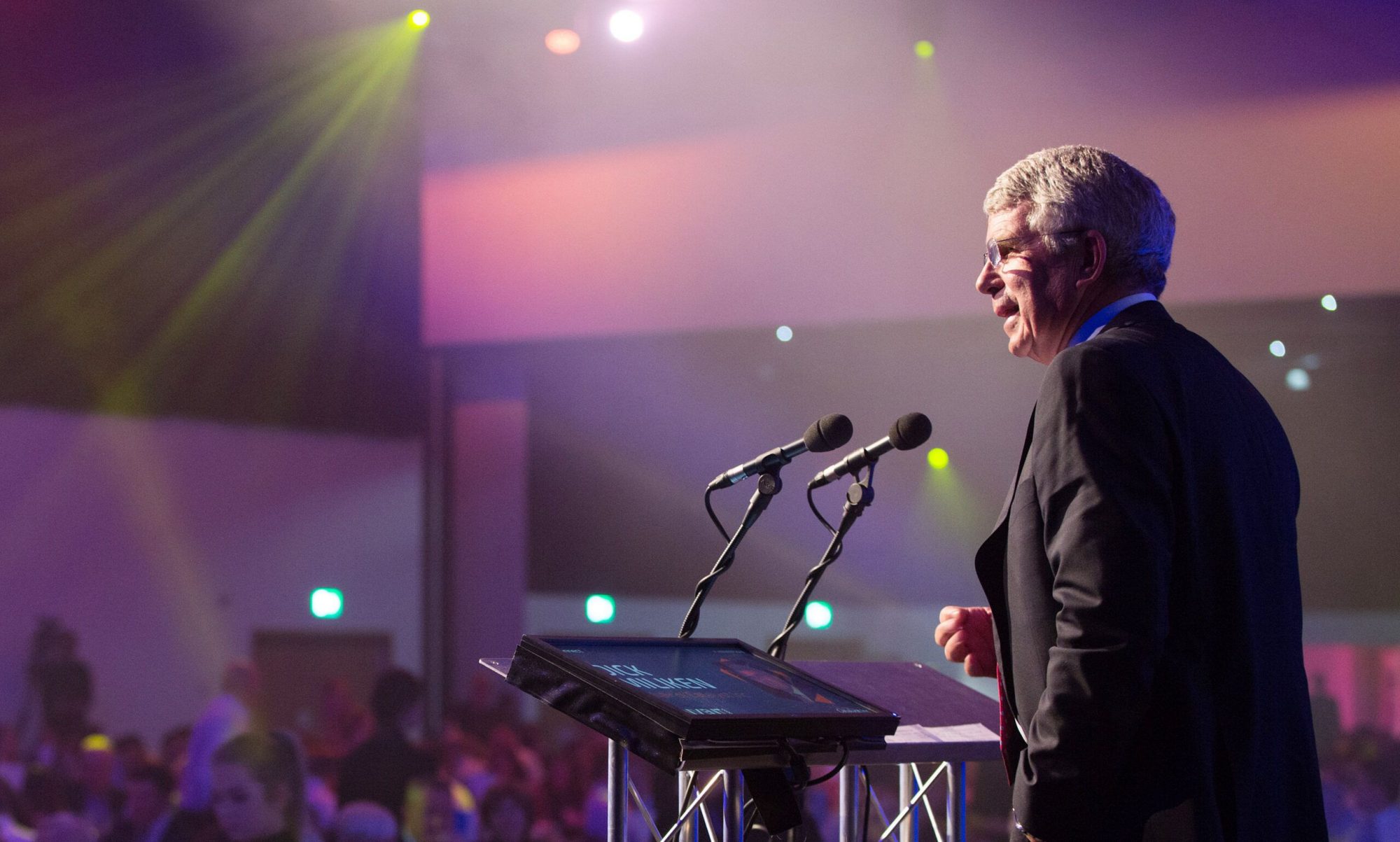 Ellvena Graham takes over as Chair with two digital industry experts also appointed to the board.
Catalyst has today announced that Dick Milliken is to step down as Chair after seven years leading the organisation's board.
Catalyst is an independent, not-for-profit organisation focused on fostering entrepreneurship and innovation, supporting transformative businesses and developing Northern Ireland's tech sector.
A director of Catalyst since 2010, Mr Milliken's tenure as Chair saw the organisation implement ambitious growth plans and rebrand from its original name, the Northern Ireland Science Park, to reflect its role developing tech and knowledge-based businesses in NI. During this period new development in Belfast and the opening of the Fort George site in the North West saw the doubling of workspace provision.
Mr Milliken will be succeeded as Chair by Ellvena Graham, who will be joined on the board by new Non-Executive Directors Gerry Kindlon and Neil Crockett, both experienced tech industry leaders.
I would like to pay tribute to Dick for his leadership and thank him for his immense contribution to the development of Catalyst over many years. Dick has been a passionate supporter of the initiatives and programmes Catalyst has developed to help create the environment our entrepreneurial businesses need to thrive.

Steve Orr, CEO of Catalyst
Dick Milliken, Chair of Catalyst said: "In the past seven years Catalyst has come a long way. I am particularly proud of the work that has been done to find and nurture talent across Northern Ireland through the expansion of exciting programmes such as INVENT. I have always believed my generation's role is to support and lay the groundwork for the next generation of young entrepreneurs and through initiatives like INVENT I believe we have helped to raise aspirations and shape NI's entrepreneurial culture for the future.
"However, there is still much to be done to ensure there is a clear understanding of the contribution innovation-based businesses can make to future economic growth if entrepreneurs are supported to reach their full potential."
He added: "I would like to welcome Ellvena and wish her good luck as the new Chair of Catalyst. I have no doubt that her experience and knowledge of the Northern Ireland economy will be invaluable as Catalyst moves into the next phase of its development."
Ms Graham is the former head of Ulster Bank in Northern Ireland and current Chair of the Northern Ireland Economic Advisory Group, which advises the Department for the Economy. A recent past president of the Northern Ireland Chamber of Commerce, she is also Chair of ICC Belfast and serves on the boards of Queen's University Belfast and Dale Farm.
Ellvena Graham said: "I am excited to take on this new role as I believe Catalyst has a major part to play in the recovery and future growth of the Northern Ireland economy. It's clear to me that growing our indigenous tech sector must be a strategic priority in the next decade.
"I look forward to working with Gerry, Neil and the existing board members and senior team to build on the success Catalyst has enjoyed under Dick's leadership."
Gerry Kindlon is Director of Government Relations in Europe for Seagate and has held various operational and engineering roles at the company since 1993. A former president of Londonderry Chamber of Commerce he is current Chair of Derry & Strabane Council's Economic Advisory Group, a member of IBEC's northwest council and sits on various other business councils. He is also chair of Oxford United soccer club in Derry.
Neil Crockett held a variety of senior UK and international positions at Cisco, was the founding CEO of the Digital Catapult innovation centres, and most recently was the Chief Digital Officer at Rolls-Royce PLC. He has previously served on the Smart London Board, the European Institute of Innovation and Technology Steering Group and the NI Matrix Digital ICT panel and is currently a member of the Queen's Awards for Industry Innovation Panel and Board of Trustees at Barnardo's.
Catalyst's CEO Steve Orr added: "We are really pleased to have been able to add three experienced, high calibre professionals to our board and I am sure their varied expertise from the worlds of business and digital innovation will prove invaluable as we take Catalyst forward."