The Water Cooler – Episode 1 with Nuala Trainor from Sentireal
The first episode of Catalyst's 'The Water Cooler' is now live. In this segment, we take 10-15 minutes to speak with the […]
May 14, 2020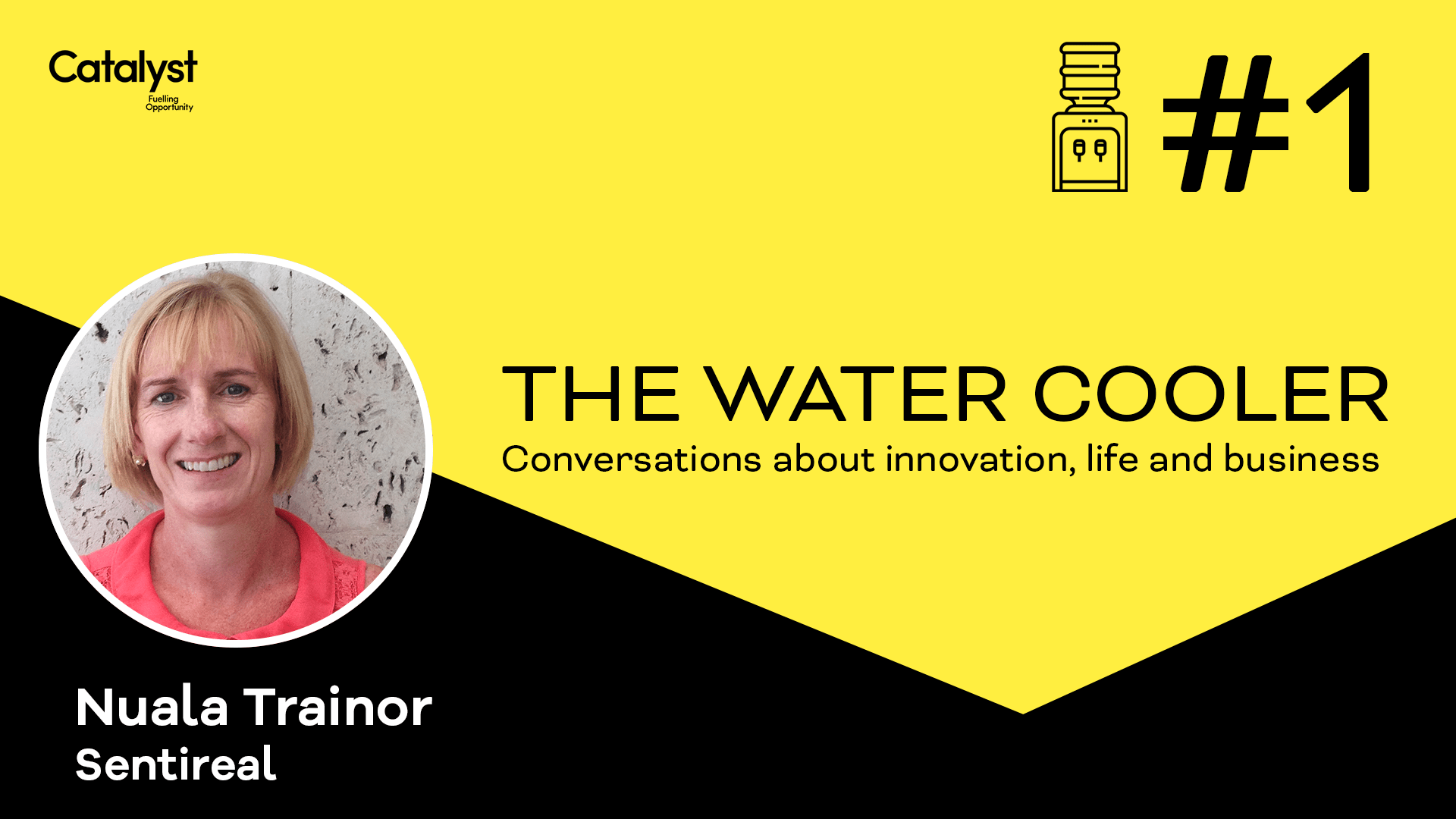 The first episode of Catalyst's 'The Water Cooler' is now live. In this segment, we take 10-15 minutes to speak with the leaders and innovators within our thriving community. We cover all things from innovation, life and business. In this episode, we are joined by Nuala Trainor from Sentireal.
About Sentireal: Sentireal creates software and media platforms that turn mobile devices and headsets into smart assistants. These assistants deliver training and guidance using augmented reality (AR) and virtual reality (VR) technologies, blended with artificial intelligence (AI). This combination provides "personal immersive learning" – personalised immersive content and continuous background assessment of learning progress.
Learn more about Sentireal
Website: www.sentireal.com
Facebook: https://www.facebook.com/sentireal/
LinkedIn: https://www.linkedin.com/company/sentireal/
PS: Normal backgrounds are so cliche – You might notice that our zoom background has flipped, who needs to read words the right way round? It's too easy. We meant to do that…yeah… yeah we meant it… it's a cool new marketing thing…it's so cool, no one has even heard about it.