Building the creative sector in Ireland through VR
Dr Declan Keeney is a rare breed – a successful TV producer and filmmaker who entered the fray in academia. This formula […]
May 29, 2018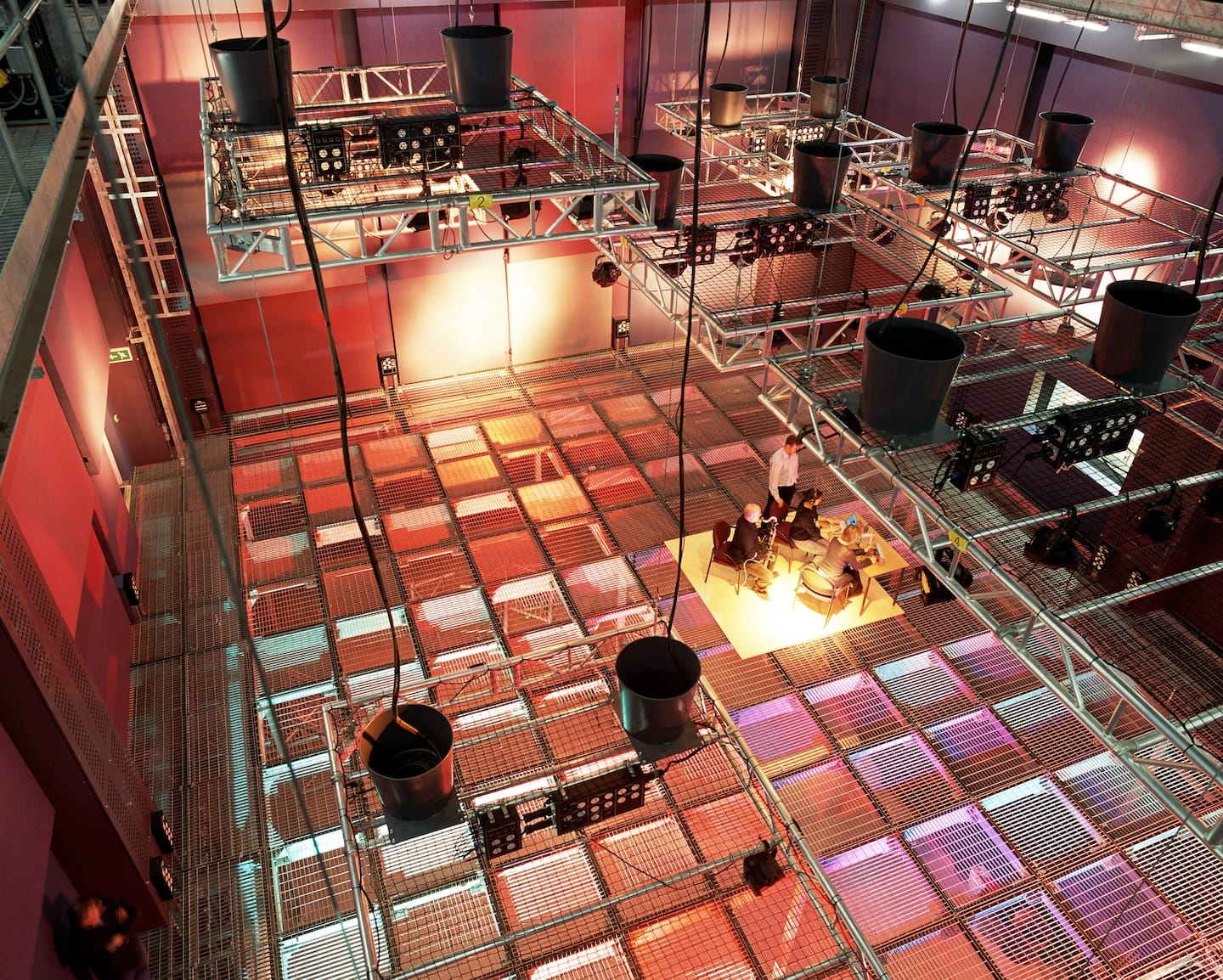 Dr Declan Keeney is a rare breed – a successful TV producer and filmmaker who entered the fray in academia.
This formula worked for Queen's. When he was head of film studies at QUB, the school achieved the coveted 1st spot on the Guardian League Tables for Film Production and Photography, 2017.
Now Declan is heading broadcast production, a brand new area of study for Queen's, likely to become as competitive as film and production. Combined, the number of applicants in both film and broadcast is around 600 each year. The broadcast course took just 25 students in the first year of the degree.
"Our course design is a result of consultation with industry," he says. "It's all been designed in collaboration with the BBC NI, and other local broadcasters. But we want to ensure our standards and our work could hold up outside the island of Ireland, as well. We need to be globally relevant."
When we first met up, Declan offered me a tour of QUB's Sonic Lab, described as "IMAX for sound." It enables a 360° Dolby Atmos surround sound system via 48 movable speakers. Sound comes from underneath your seat, through a metal mesh floor. Visuals are seen across huge projection panels. Performances can be viewed in a wholly new, immersive way.
"This space is unique on the island of Ireland," Declan says.
The dazzling array of technology at SARC is not just there to impress – it's there to teach.
"With VR comes a lot of post-production work in motion graphics, CGI and coding, for instance," he says. "Our students need to build these skills and grow an indigenous market."
He continues passionately, "My vision is about building the talent pipeline in the creative sector. Young people don't have to leave Northern Ireland to get a world-class degree."
The career path from this degree area is still being invented – it lacks the definition (or rigidity) of other subjects. But opportunity is still rife. "We lost two students because they got great full-time positions with studios," Declan said. "That wasn't so great for the university, but wonderful for them."
Are we coming to a tipping point in VR?
He pointed to a new multi-million dollar project by Darren Aronofsky (Hollywood director of Black Swan) – a three-part VR film about space, called Spheres, narrated by Jessica Chastain. Declan said, "I'm very interested to see how they bring this film to the masses. It proves the growth and potential in VR."
The possibilities in VR are "Greater, deeper and more profound" than ever before, Declan says. He explains, "Graphics cards manufacturers are enabling cinema-quality stitching together of images. Many of the technical cinematic VR issues that previously held the industry back, are now being resolved."
Still, he says the tipping point "Won't happen till VR moves from being novel to being essential."
What exciting things can VR achieve?
Declan said, "I enjoy thinking about how it can combine different artistic mediums. For instance, take a VR experience of walking around a famous sculpture, or looking at a painting close up. There's no limit on which art forms you can mix together."
"Felix and Paul in Montreal produced The People's House – Inside the White House with Barack and Michelle Obama. It views the camera like another person in the room. It moves away from being content to being art."
What are the signs that VR is the next big thing?
"Our VR cameras receive new firmware updates every few weeks – not every year like many technologies. The amount of R&D funding going into VR right now is huge – that tells me that the big companies are investing very heavily. It's technology to empower storytelling, to help generate empathy."
We often think about the visual aspects of a story first, but Declan talks about how sound is just as important. "Dynamic, dramatic soundscapes and exploring how moving images play to these soundscapes – this is a very new and exciting space."