Automation is key to Coca-Cola Hellenic's growth in Ireland
Coca-Cola Hellenic is one of Lisburn's largest employers, with 700 staff who produce a range of Coca-Cola products sold throughout Ireland. The […]
April 2, 2018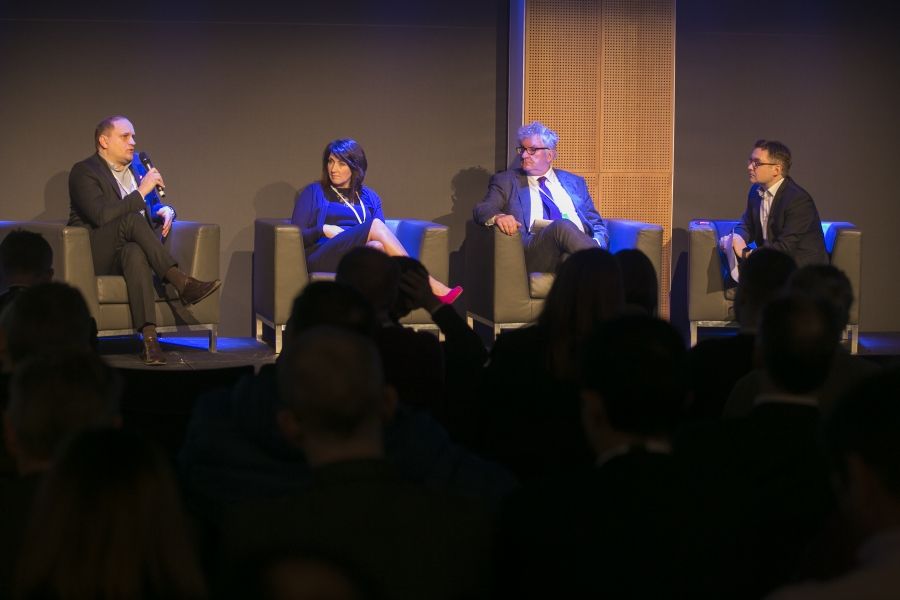 Coca-Cola Hellenic is one of Lisburn's largest employers, with 700 staff who produce a range of Coca-Cola products sold throughout Ireland. The Lisburn facility is one of Coca-Cola Hellenic's largest factories.
"Until this year we haven't spoken out much about our business," says Milan Topolic, BSS Country Manager. "But we see the value in sharing our story and getting to know the steps other companies have taken, in areas like automation."
Coca-Cola is widely recognised as writing the blueprint in how to automate a supply chain and warehouse.
Milan said, "It's about making work easier inside – our manufacturing floor is now almost completely automated which frees up people's time so they can do more value-added jobs for the company. There may be a bit of fear in the beginning, but once our employees see the benefits, they become ambassadors of automation."
"But I don't believe we will ever become fully automated – we always need to exploit people's innovation and creativity," he cautioned.
What sort of automated equipment is Coca-Cola Hellenic using?
Milan said, "From the manufacturing point of view we're using fillers, palatisers, and packers. But recently our biggest investment was in automated guided vehicles – we bought six of them in 2014, and they replaced 12 of our manual forklifts. There is no driver on these vehicles, they are fully automated and connected directly to our SAP system."
Is there an element of AI in these robotic vehicles?
Milan said, "They are autonomous in making decisions about which pallets will be lifted into which lines – how and where to place products in the automated warehouse. The warehouse is also fully automated with cranes which is increasing significantly our capacity."
I asked Milan if he had figures that prove the increasing efficiency.
"In terms of efficiency we have info on how line efficiencies have improved – and that is continuously growing year-on-year," said Milan. "Also, customer service is one of our biggest indicators. Perfect order measurement is growing year on year – from 97.4 to 98.6 percent in the past year."
What sort of volume do you produce, and what products?
"We produce around 71m unit cases per year," he said. "That encompasses products including Coca-Cola and Coke Diet, Zero, Fanta, River Rock water, Schwepps – the whole range of products that are consumed on the island of Ireland."
How big is the warehouse?
"It's roughly 40 football pitches in size," he said.
What processes have you changed?
"Previously we had a different logistical structure, where we had warehouses storing stock," said Milan. "Now we ship everything within a 48-hour lead time – we are much leaner. This means everything must be produced on time. Everything in the warehouse is processed on time in order to meet customer demand."
Where do the products end up?
Milan said, "With retailers, wholesalers, corner stores, Tesco, Sainsbury, Lidl – and for each different type of customer there are different expectations, with their own processes. Some have direct flow to warehouses, some are mixed pallets to corner stores."
What's the main benefit of automation – is it time or cost savings?
"Considering that we've automated mostly in the supply chain area, it's driven by efficiency increases, to be competitive and sustainable in the market. There's an element of time saving – some repetitive tasks that people were doing were labour and time extensive," said Milan.
What saves time, specifically?
"We are deploying connected coolers," he said. "A smart cooler will automatically connect with delivery person's iPad to run an immediate inventory, so they no longer have to take a manual inventory, which was very time-consuming. The customer won't have to pay for that investment – we already deployed 800 coolers and the plan is an additional 4,300. These coolers will also send notifications on campaigns that are running – so they can bring that connectivity to the end-customer."
I've never received a text message from a cooler, so I'm looking forward to that. Thank you for showing us the workings of the world's most recognisable brand.