EU priorities in food sustainability research explained, helping NI scientists win funding
Sometimes in science, being a top researcher or innovator isn't what counts – it's knowing how to win grants and funding for […]
January 30, 2018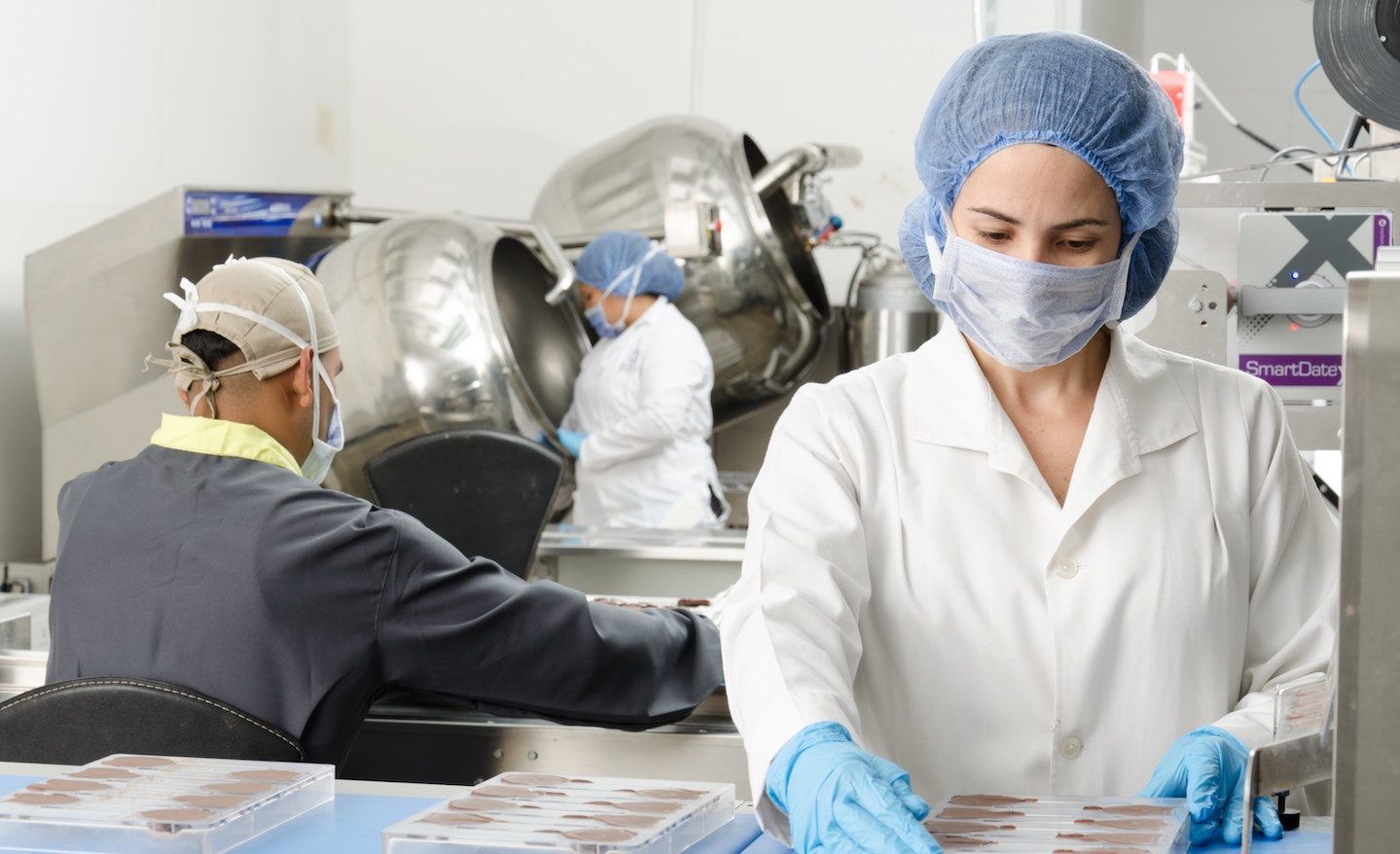 Sometimes in science, being a top researcher or innovator isn't what counts – it's knowing how to win grants and funding for projects.
The pinnacle of science is when the two coalesce, when the best scientists get the most funding.
Enter the Northern Ireland Contact Point for agri-food for the EU funding programme Horizon 2020, Elaine Groom. Elaine is based at AFBI (the Agri-Food and Biosciences Institute) which is known for ground-breaking research on matters in food and agriculture.
But research needs funding, and when it comes to winning grant money from the EU, Elaine says, "It's a matter of interpretation."
She showed me the type of document that researchers need to consult before they can even start a grant application. Dense and authoritative, it needs understanding of the nuanced language used by the EU. Elaine advises and coaches aspiring applicants to get their proposals right.
"Writing a grant application isn't something that can be done in two weeks. It takes months to ensure every tickbox that's needed is checked," said Elaine.
Originally a microbiologist, Elaine has moved to this birds' eye view job, enabling her to see trends that are happening in the agri-food space.
Food sustainability, food security and eliminating food waste are all hot areas right now. I wondered what sorts of projects the EU wants to fund.
"The first priority is food sustainability. Globally we need to waste less and use more – how can we eat more locally grown and reared food, stopping practices that damage the environment." said Elaine. "Number two is making food safer and healthier. Third, new technology and how blockchain, robotics, and other innovations can be used throughout the food supply chain."
She listed off some other research questions that the EU seeks to answer:
Genetics: "Over decades we've selected crops and animals for farming because they grow quickly. That has narrowed the gene pool – how can we broaden it out again?"
Oceans: "Exploiting our seas without destroying them"
Rural/urban connection: "The food cycle tends to be such: food is grown in rural areas, consumed in urban areas, and the nutrients end up out to sea in the form of waste. How do we make this more of a closed-loop feedback system?"
Elaine concluded, "The desire to address these challenges is out there. I help guide researchers in what to apply for, and how to apply for it."
What tends to be the nature of EU funding?
Elaine said, "EU funding is like Championship League – it's highly competitive but it's also high profile if you can get it. "
How many projects do you help per year? What's the success rate?
"Perhaps forty potential proposals, of which half will turn into applications," she said. "The success rate in the agri-food area is around 20% in Northern Ireland, comparing well with the EU average."
What sorts of projects can you point to as examples?
Elaine pointed to projects that were funded last year and started last summer:
Ulster University is a partner in WaterProtect (Innovative tools enabling drinking water protection)
AFBI is a partner in FAIRWAY (Farm systems that produce good water quality for drinking water supplies)
Elaine said, "These projects will cooperate to ensure greater involvement of farmers / citizens in monitoring water quality and reducing pollution. They'll provide scientific support for relevant EU policies on agriculture and water."