MyPet Graduate from the Springboard Programme
MyPet is the latest graduate from the Springboard programme, a flexible, personalised mentoring programme for entrepreneurs ready to scale their start-up and […]
June 30, 2022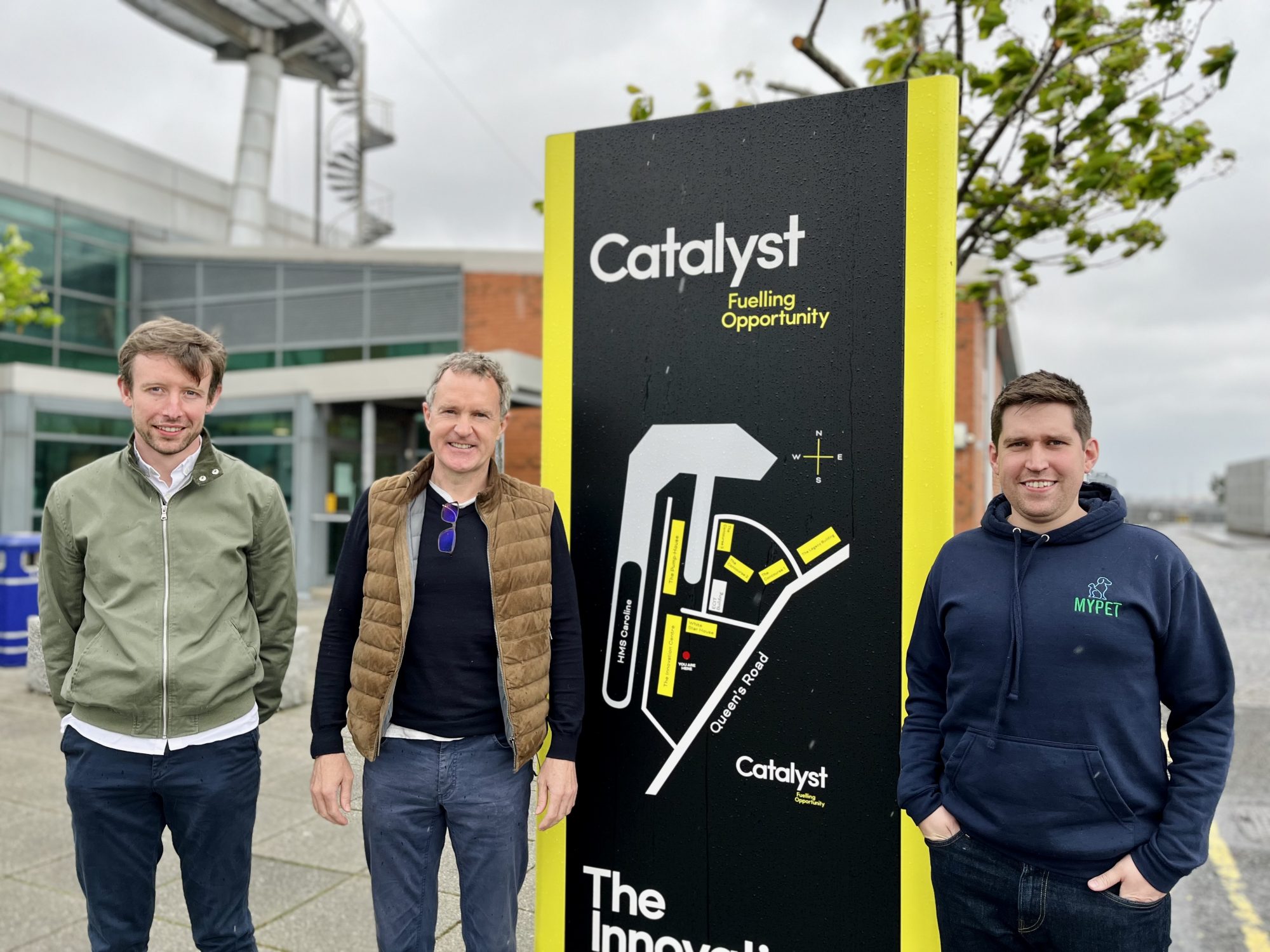 MyPet is the latest graduate from the Springboard programme, a flexible, personalised mentoring programme for entrepreneurs ready to scale their start-up and raise investment.
The company has developed a Defra compliant microchip database providing microchipping services to veterinary clinics and pet owners, becoming one of the fastest growing compliant microchip databases in the UK. They use technology to make it easier, safer and more affordable for veterinary teams and pet owners.
Conor McManus, co-founder of MyPet, said:
"My co-founder Paul and I met on Catalyst's Co-Founders Programme several years ago so Springboard was the natural progression. Starting Springboard, we were spread thin, focusing on too broad an area. The programme helped us focus our direction on the real value we could deliver to our customers.
To put it in numbers: MyPet grew by around 600% in the year we completed Springboard, we tripled the number of veterinary customers who buy microchips from us, and we have a clear and focused direction for the future."
The EIR's and experts we met through the programme added a huge amount of value to our business. The fact that people with decades of experience took their time to help us on a weekly basis was amazing. We couldn't recommend the programme enough."
Peter Lorimer, Lead EIR with MyPet, said:
"Conor and Paul are testament to the effectiveness of Catalyst's Co-Founders Programme in forming great founder teams. From the beginning of the Springboard process, I was impressed by their ability to build common purpose, communicate their ideas and execute on strategy. MyPet can go far, and I am delighted to have supported them on this part of their journey."
Paul Clancy, Programme Manager at Catalyst, said:
"Springboard provides a flexible, personalised mentoring programme for entrepreneurs like Conor and Paul who are ready to scale their start-up. It is exciting to see the growth of MyPet and I look forward to their continued success."
Applications for Springboard are open – you can find out more about the programme and apply here: