Meet our new INVENT Programme Manager
Introducing our new INVENT Programme Manager, Meg Magill! We sat down with Meg as she tells us all about her first few […]
August 9, 2022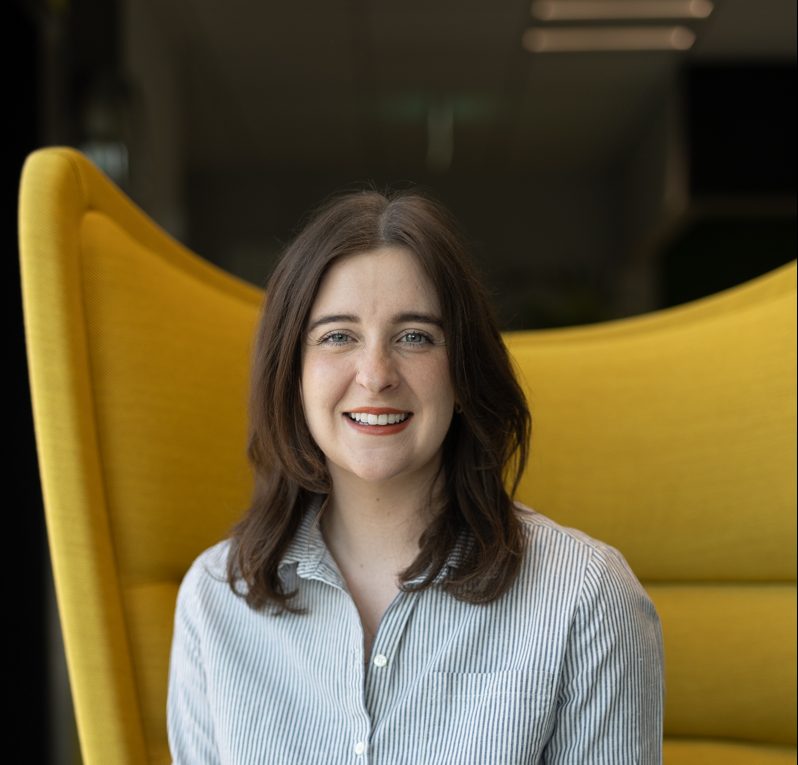 Introducing our new INVENT Programme Manager, Meg Magill! We sat down with Meg as she tells us all about her first few months at Catalyst and what it means to be the Programme Manager for INVENT.
You've been at Catalyst for a few months now – what has that experience been like for you?
I absolutely love it! The staff at Catalyst have been so welcoming and supportive, it's such a great place to work. Everyone is buzzing with ideas and the importance that the company places on inclusion and accessibility aligns strongly with my own personal values, which means a lot to me. 

Tell us the best thing about being INVENT programme manager
Being surrounded by people who have these ambitious ideas and are just making it happen. I'm constantly inspired by everyone's journey, not just with our finalists but anyone who engages with us as a mentor, judge, or partner. There's clearly a lot of support for people starting out as entrepreneurs in Northern Ireland and I'm very lucky to be right in the middle of it. 
Any hobbies or interests? What's your biggest passion?
I play Gaelic Football for East Belfast and I love it. I've never played football, or competitive sport in general before East Belfast formed their GAA team 2 years ago, so to see the progression myself and my team have made is really rewarding.
In terms of biggest passion, is it cheesy to say Northern Ireland? I've done a bit of travelling in the past and I always come back home thinking about how great this place is. It's why I've dedicated most of my career to championing Northern Irish talent and I genuinely really care about making this country not only a great place to live in, but to thrive in. 
If someone approached you thinking of applying for INVENT 2023, what advice would you give to them?
I know people usually say to 'just go for it', but seriously – just go for it. This competition is for people at the early stages of innovation and there is a lot of support right through the process. No matter how far you progress in the competition, I guarantee you will have upskilled, learnt something new, and met people who will support you on your start-up journey. As soon as you submit that application, you are part of the Catalyst community! 
What's your hidden talent?
I probably shouldn't admit this publicly but my party trick is doing an incredibly accurate version of the dance routine to Kate Bush's Wuthering Heights.
Biggest lesson since joining the Catalyst team?
It's ok to ask for support. In fact, it should be actively encouraged! My colleagues at Catalyst have been an amazing support to me since I started and I also see the support we are able to give entrepreneurs at every stage when they ask for it.
If you could pursue any startup business idea, what would that be?
I don't have a specific idea but it would likely be in the Greentech industry. I'm very interested in sustainability, especially reusing and thrifting, so definitely an innovation in that space. I just need a CTO…who knows, maybe I'll join Catalyst's Co-Founders programme in the future!
Why should someone attend the INVENT 22 Awards?
You should attend the INVENT 22 awards because this is a room of people celebrating and championing Northern Irish innovation, the atmosphere will be buzzing! We have 10 fantastic finalists who have been progressing through this competition since March and this is the grand finale to all their hard work and efforts.
To secure your place at the INVENT 2022 Awards, head to invent22.co