INVENT 2022 Finalist Profile: Linc
Founder name: Jonathan Smyth What is your background? After 20 years of experience working in high-end retail, I decided to pivot my career […]
August 18, 2022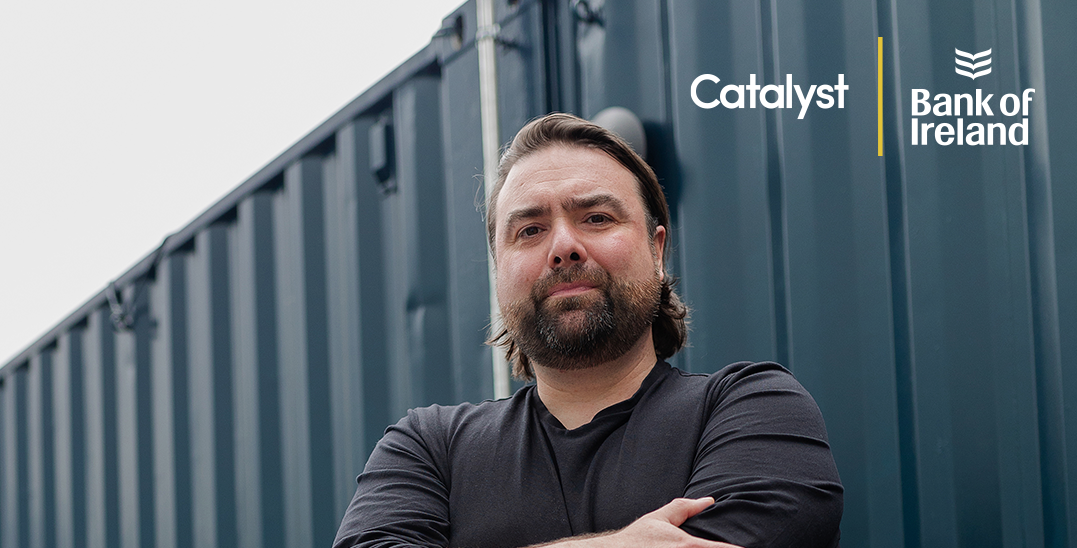 Founder name: Jonathan Smyth
What is your background?
After 20 years of experience working in high-end retail, I decided to pivot my career into software development 5 years ago and I was accepted onto the MSc in Software Development at Queens University Belfast. Once I completed the course, I have been working in software ever since. I have always been passionate about technology and produced music for many years but I wanted to learn more and the MSc has been a great pathway for me.
What inspired you to start your business?
Without the support from my fiancé Frances I would not be here; she thought that this might be a good idea when we got engaged and realised the pain of sizing and buying a ring in the 21st Century. I researched the opportunity to develop a ring sizing system and pitched it to my professors for my Final Year Project which I went on to pass. Queens were very supportive and thought I might have created something with potential, helping me find programs and grants that I could access, and Linc started to take shape. I was accepted onto the Ignite Propel accelerator program and won Queens University Dragons Den 2021. I also attended Web Summit 2020, where I networked and got my first meeting with one of the world's leading diamond jewellery companies. It has been a very interesting and challenging journey with highs and lows (and many rejections!) and especially as the majority of the business was developed over the course of the pandemic.
What problem are you solving?
We are solving the age-old problem of 'Do you know your ring size?'; with research, I discovered that my fiancé and myself were not alone and 16 million people annually search in English this very question. The number one solution recommended by Google for the $350 Billion jewellery industry is a piece of string! Customers can also call into a store to order plastic ring sizers or download a paper size, which are time-consuming and can be inaccurate. Our technology is an API that will sit as a button on any jewellery store or app allowing a customer on their smartphone to get a 99.9% accurate size in seconds.
Who and where are your potential customers?
Our potential customers are global: any online store selling jewellery and watches, not only the big players but 200,000+ independent jewellers globally who could access our technology. I have been speaking to some of the leading companies in the industry and they are excited by our technology and the effect it would have on reducing returns, plus helping with their carbon footprint while also providing their customers with a frictionless experience.
What makes you different from other businesses in this field?
The companies I have been speaking with have not talked with anyone else in the sizing space so there is a big opportunity to gain traction with major players in the industry.
What do you think is the potential for your business?
I am already working on the next stages of wrist sizing for watches and bracelets, and looking at our integration into AR, VR, and the Metaverse spaces, and also our own luxury marketplace platform. There is a huge opportunity for Linc to be the number one sizing solution in the space. I have also been speaking with 3D-printed orthopaedic companies that are interested in our solution.
Where do you hope to be 5 years from now?
I hope to still be working on growing Linc; my ambition is to be the first Unicorn start-up from Northern Ireland to grow the company and team, and create jobs and opportunities in Belfast.
Tickets for the INVENT 2022 Awards Night are now on sale at invent22.co – Thursday 1st September at the ICC Waterfont Belfast