An Introduction to the Catalyst Gym
It's week 2 of Move More September and this week's blog focuses on the Catalyst Gym, our on-campus training and wellness space […]
September 7, 2023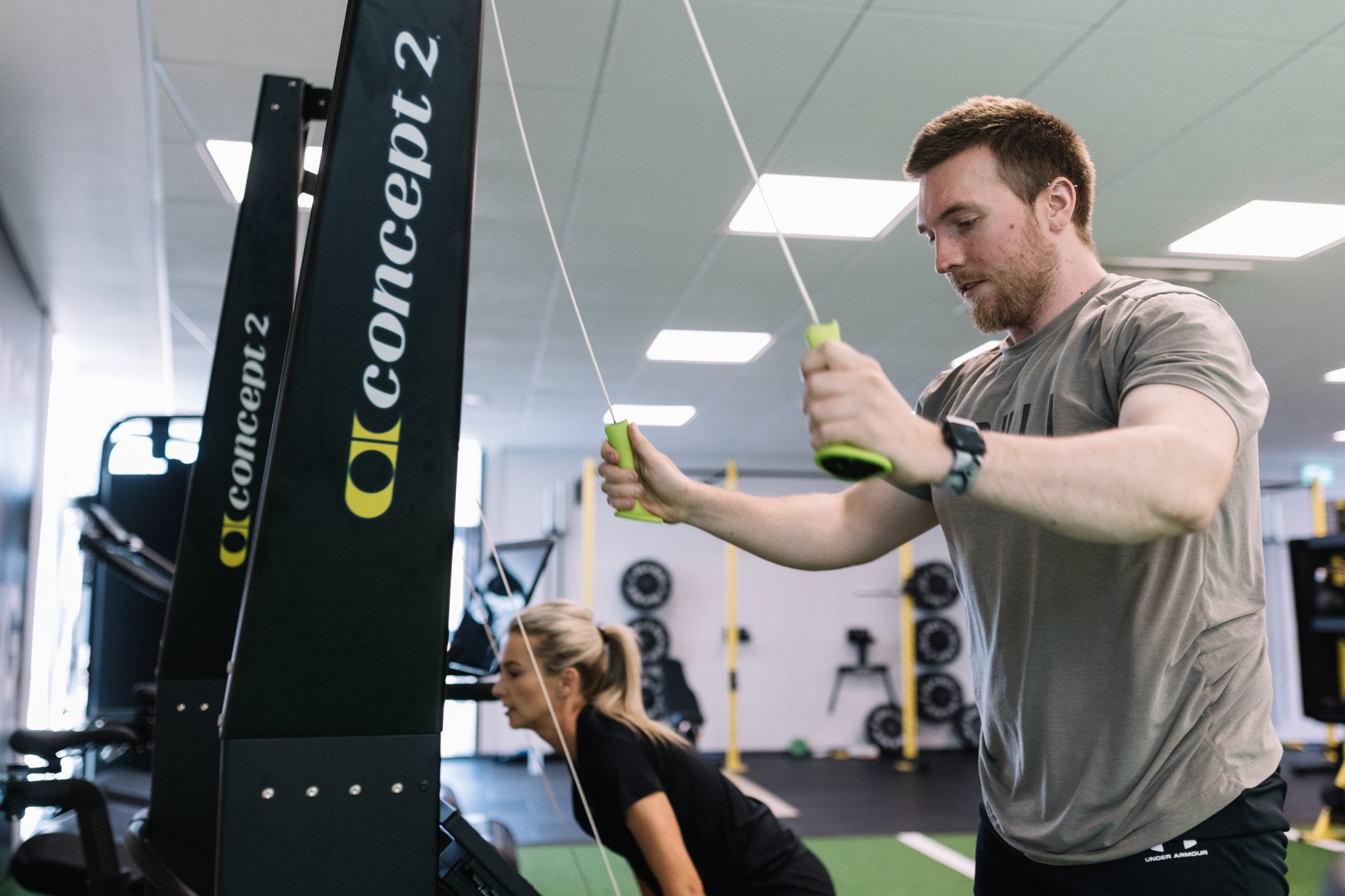 It's week 2 of Move More September and this week's blog focuses on the Catalyst Gym, our on-campus training and wellness space built for the Catalyst Community.
The Catalyst Gym is a functional training space for all fitness levels and membership is available for all Catalyst Community members.
The gym includes:
3 bay racks and 6 barbells for lifting (3 x 15kg barbells + 3 x 20kg barbells)
Agility turfed area for group classes and sled push/pull
2 wall mounted pull up bars with suspension training systems (TRX) attached
Multiple machines including ski, Peloton with membership access, assault runner treadmills, assault (air) bike, plus bike and rower
Full kettlebell range from 6kg – 24kg + full dumbbell set from 2.5kg – 32kg
Dual adjustable pulley machine with attachments, plus plyo boxes, resistance bands, and yoga mats
The Catalyst Gym also has onsite changing rooms, lockers, and shower facilities, so it's perfect for workouts before and after your working day.
Gym Induction
Once you join the Catalyst Gym, you'll receive an induction from Coach Aisling, who leads fitness classes at the Catalyst Gym every Tuesday and Thursday.
Whether you are an experienced gym user or a newcomer, the induction is for everyone. In the induction, you'll receive a tour around the gym + you will get to use the equipment to ensure you are using the machines safely and correctly.
In the induction, you will also learn how to properly move on some bodyweight and resistance-based movements such as squats, deadlifts, presses, and lunges. The gym induction is designed to help you move better to avoid injuries and help you feel comfortable in the gym.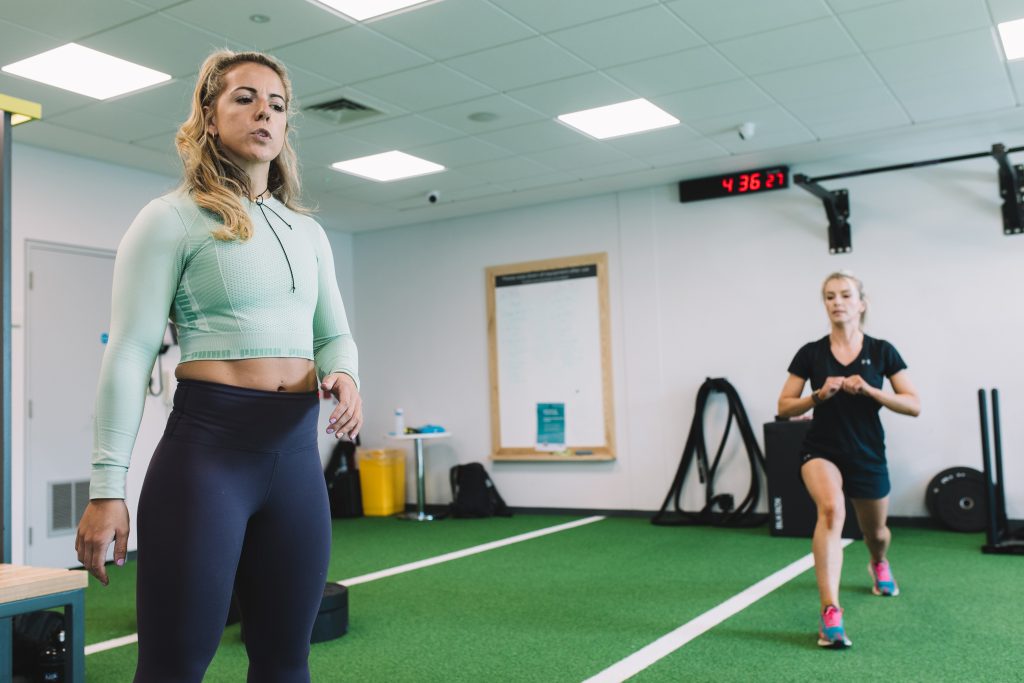 Fitness Classes
If you are a member of the Catalyst Gym, you can access instructor-led fitness classes every Tuesday and Thursday completely free of charge. Led by Coach Aisling, these classes cover:
Tuesday
4.30pm – 5.15pm: Strength & conditioning
5.30pm – 6.15pm: Cardio & core
Thursday
4.30pm – 5.15pm: Strength
5.30pm – 6.15pm: Strength & conditioning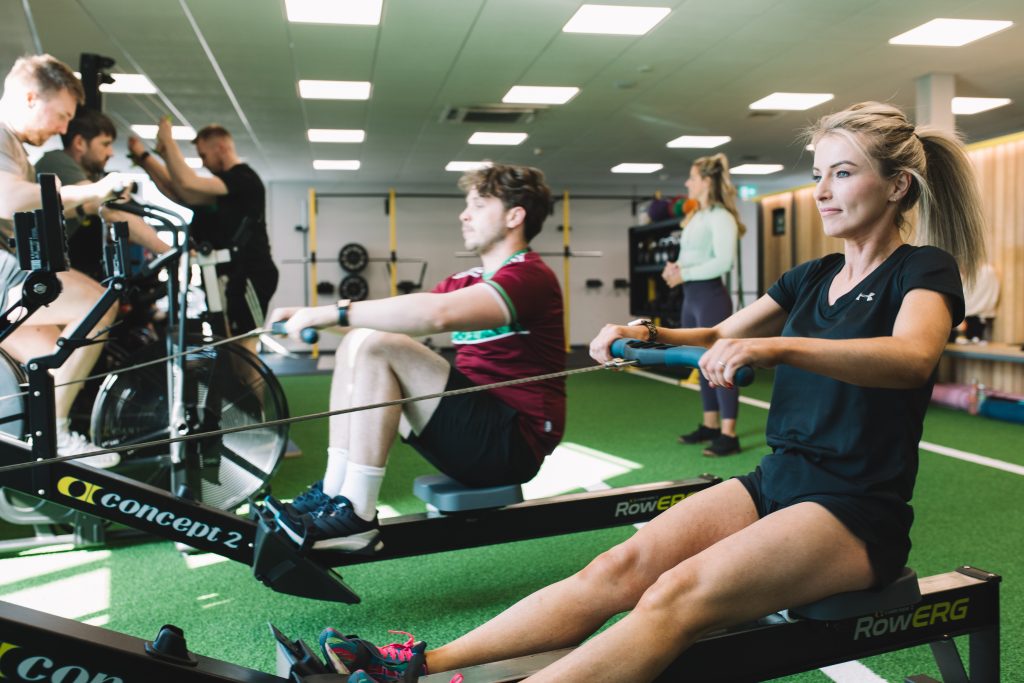 Types of classes
Strength & conditioning 4.30pm Tuesday + 5.30pm Thursday
This class is focused on more functional training where we focus on full-body training through strength, power, agility, and fitness. You will have a mixture of strength training where we will focus on movement quality, using barbells, dumbbells, and kettlebells to build strength. We also get the heart rate up high with some interval training using cardio machines, sled pushes, lightweight movements, or bodyweight movements.
Cardio and core 5.30pm Tuesday
This class is more endurance-based; we aim to keep the heart rate high for a longer period of time to improve fitness and stamina through cardio machines, sled pushes, and bodyweight movements. Followed by core strengthening exercises.
Strength class 4.30pm Thursday
This class is to build strength in the full body, we will focus on compound movements, aiming to work more than one muscle group including different varieties of squats, deadlifts, presses, lunges + more. This class will be a mix of weights using barbells, dumbbells, and kettlebells along with bodyweight movements.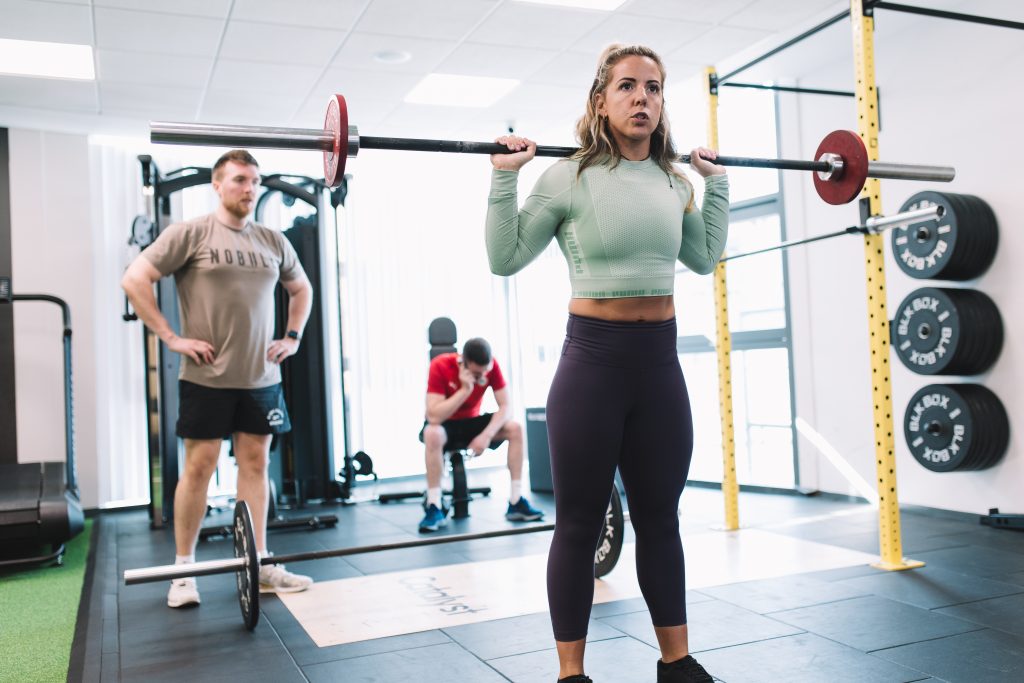 Who are the gym classes for?
The gym classes are for everyone; whether you are a complete beginner or an advanced gym goer, they are designed so that each individual gets the most out of their session and pushes each person to the best of their abilities.
The strength and conditioning classes are great for anyone who loves a mix of strength and cardio as you have a little bit of everything in the class.
The cardio class is great for anyone who loves to sweat and burn calories but is also extremely good for building fitness, whilst the strength class is perfect for building muscle.
The classes are all led by Coach Aisling who will welcome you into each class and make sure that each person is moving safely and using the correct weight.
Check out our Workout of the Week, get involved with the Catalyst Community Challenge, and join the Catalyst Gym via our website.