Catalyst expands Partner Network with addition of Lewis Silkin
Today, we announce the welcome addition of international law firm Lewis Silkin as our newest Gold Partner, the fourth partner company to […]
November 30, 2022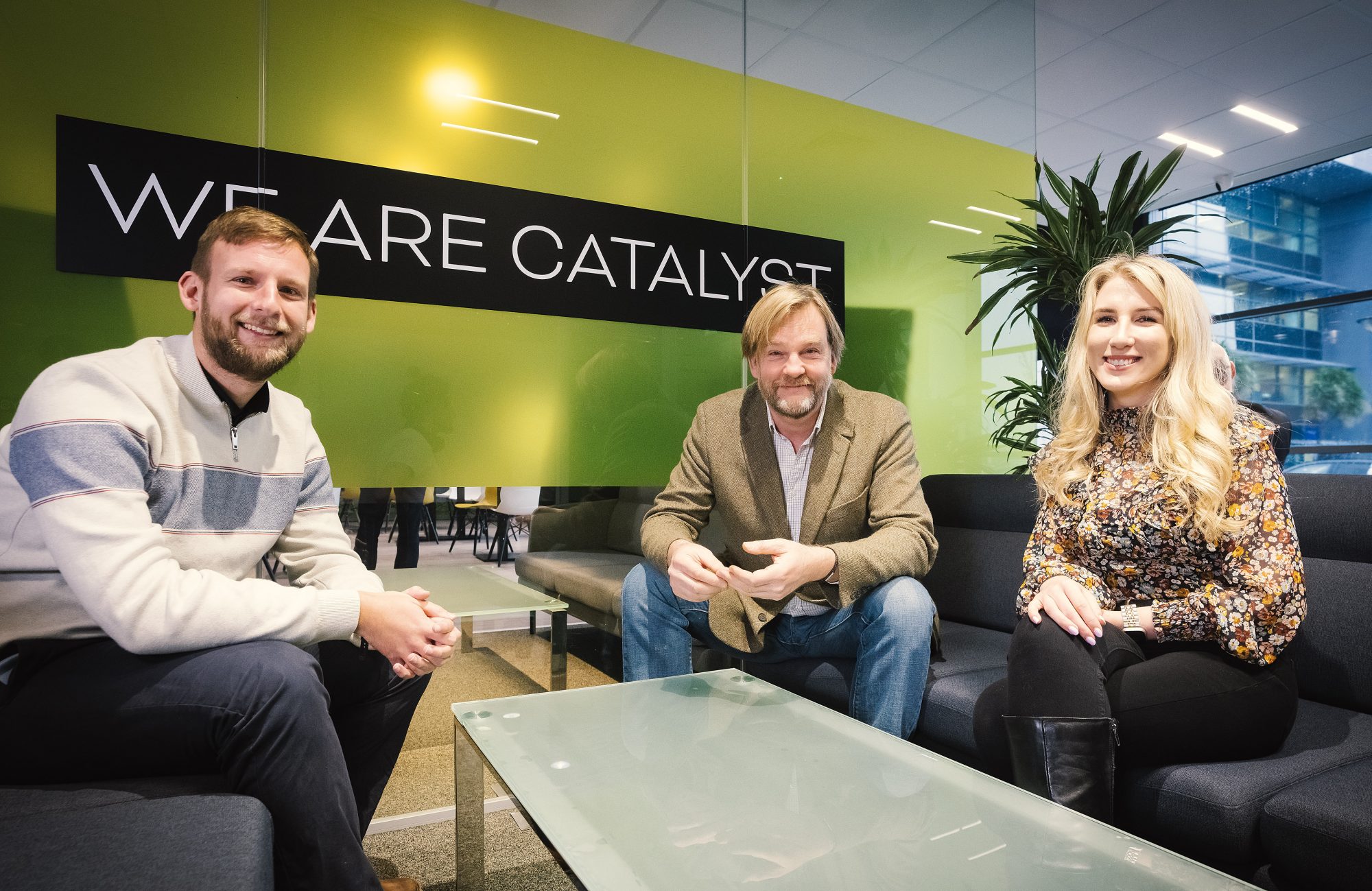 Today, we announce the welcome addition of international law firm Lewis Silkin as our newest Gold Partner, the fourth partner company to join our partner network this year.
Lewis Silkin launched in Northern Ireland in 2021, before expanding at the start of 2022 as it joined forces with Forde Campbell, the commercial, technology, intellectual property and media law firm. Following this growth, the firm recently moved into new offices on Linenhall Street in Belfast City centre.
Lewis Silkin is widely recognised for its unique culture, expertise across the island of Ireland, market-leading practice areas, sector-focused approach and for providing solutions to complex business challenges, with a pragmatic and human touch.
This includes CUBE, its dedicated offering which helps start-up businesses, founders and investors to navigate the many challenges, and opportunities that high-growth potential businesses face. This includes legal services encompassing brand protection, tax, technology & IT contracts, and more.
Joe Wilson, Partner Relationship Manager at Catalyst, said:
"Having Lewis Silkin onboard as our latest Gold Partner adds a wealth of intelligence to our growing partnership programme which will help support the Catalyst innovation community. It has been a pleasure getting to know the Belfast team at Lewis Silkin and we look forward to engaging with them on ways in which we can add value to both our early stage and scaling programmes as well as supporting entrepreneurs in the wider ecosystem'."
"Lewis Silkin's ethos of protecting and enhancing businesses ideas, people and the future very much aligns to Catalyst's vision of opportunity for all from world-leading innovation. We are thrilled to have the support of a leading law firm like Lewis Silkin who are keen to help develop the innovation community in Northern Ireland."
Rory Campbell, technology law partner at Lewis Silkin Northern Ireland, said:
"We've been passionate fans of Catalyst ever since Steve Orr's [CEO, Catalyst] legendary Connect speech in 2008.
"We were lucky enough to be Catalyst Partners in our former guise as Forde Campbell, and I'm delighted to continue the tradition with the extended resources and reach we can bring as Lewis Silkin Northern Ireland."
Lewis Silkin is providing start-ups and entrepreneurs the opportunity to benefit from a free 'legal health check' delivered by the CUBE team. Click here to find out more.
Visit our Partner page to find out more about our growing partner network.