NI DEAL TRACKER 2019
Catalyst is delighted to launch the third year of the NI Deal Tracker, the definitive report on new share investment into Northern […]
June 30, 2020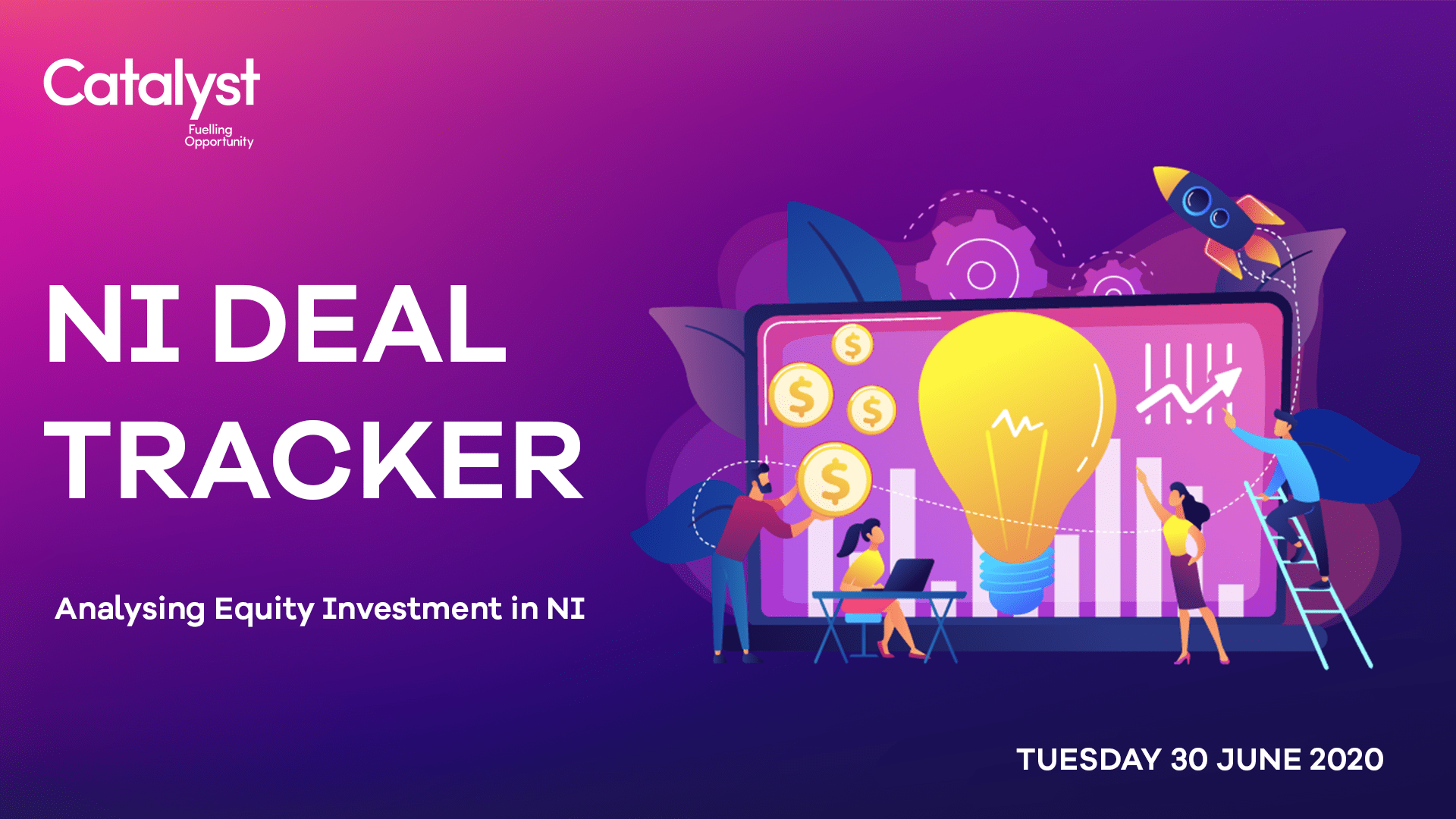 Catalyst is delighted to launch the third year of the NI Deal Tracker, the definitive report on new share investment into Northern Ireland tech companies. And this year's report shows that 2019 was a record-breaking one for NI investment.
Watch the Deal Tracker Webinar and learn:
How much was invested and where the money came from.
See the analysis of the progress NI companies are making.
Gain the insights of an expert investor panel on 2019 and the new investment world of 2020.
Download Deal Tracker