Is your wallet bulging for the wrong reason?
If your wallet is losing the battle of the bulge, it's likely not from cash. Loyalty card schemes are so prevalent that […]
November 26, 2018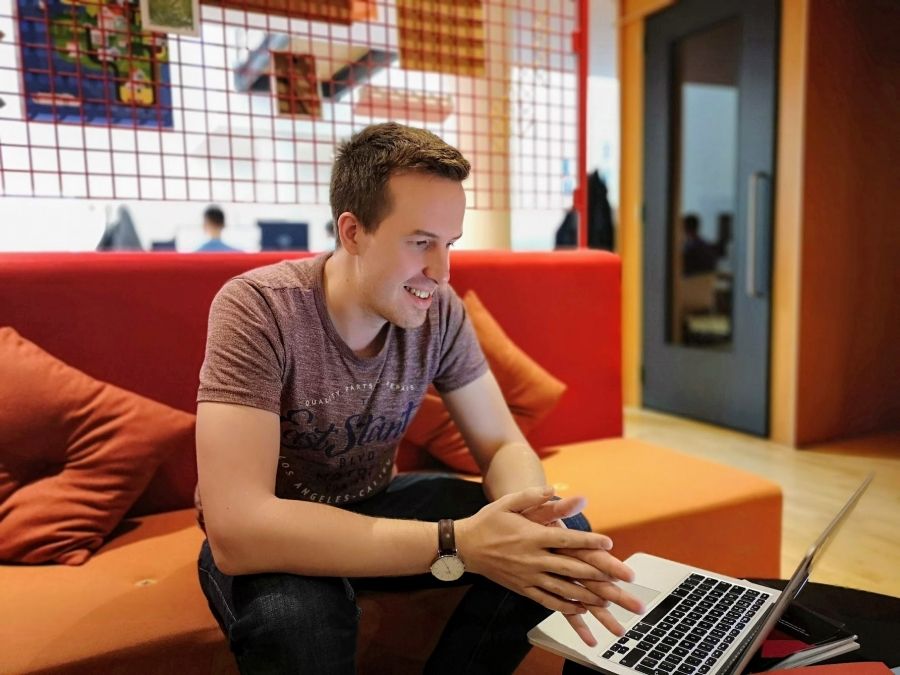 If your wallet is losing the battle of the bulge, it's likely not from cash. Loyalty card schemes are so prevalent that most of us carry around a huge pile of store cards, hoping an elusive 'reward' will benefit us at some point in the future. Meanwhile, nearly half (47%) of Britons in this Mastercard study carry less than £5 in their wallet.
In the US, the average family enters a whopping 29 loyalty programmes, according to this article. But all this 'loyalty' can swiftly turn into fatigue when rewards take forever to come.
Enter loyalBe, a Belfast startup looking to abolish loyalty cards forever and completely. And it doesn't require scanning your phone each time you shop.
Founder Cormac Quinn won £60,000 in Danske Bank's prestigious Open Banking Challenge this year. He's on a mission to disrupt norms. "There's a better way of doing this – you simply pay for something with your bank card, and your purchase amount is registered in the loyalty scheme."
Isn't this how the world should work? There are enough methods of establishing digital ID that we shouldn't have to carry a Tesco card around for Tesco to know who we are.
Cormac agrees: "The customer gives us permission, and we link our rewards scheme to their bank account. We access the transactional data securely with bank-level, 256-bit encryption. We run algorithms on this data to establish how much people have spent with one of our loyalty programmes, registering their rewards."
Still in its infancy, loyalBe will initially target "smaller cafes and shops," says Cormac. But the scheme will really start to pay off for customers when lots of shops are signed up.
The phone does come into play – you register to the scheme via its mobile app, and you check your rewards in the app. But crucially the retailer doesn't have to scan your phone – how loyalty replacement innovations have failed in the past.
"We're not going to build white-labelled loyalty apps for cafes or shops, because the whole point is to reduce clutter. We won't reduce wallet clutter to recreate that on your phone," he says.
loyalBe will begin its first customer trial within the next month, with a coffee shop. I ask whether it's Café Nero, because their coffee is sublime. Cormac points out that Nero is a good example, because "they have their own app which you need to keep on your phone."
Just as much as I hate a bulging wallet, I hate a phone with 837 apps on it.
loyalBe works by using your bank card, but any payment system you have registered to your bank counts. Feel secure knowing you can still grab your Starbucks with your Apple pay, millennials.
This simplistic model benefits the retailer too – the cost of the system will be incurred by them. Cormac explains, "We don't need to link to their point-of-sale (POS) system – so we can get on-board really quickly. This doesn't require software integrations and updates. For their investment, the retailer benefits from actionable insights, intelligent campaigns to increase customer retention and drive new visits."
How will rewards be redeemed?
"The user activates the reward on their phone when they want to use it – it will expire after a short while," he says.
Because it's using an open banking API, loyalBe needs to be heavily vetted. "We'll be regulated by the FCA (Financial Conduct Authority), with proper access controls in place," says Cormac. "We'll see only your transactional data, not your balance, personal information or anything else. Everyone is ID'ed through an anonymised code."
That leads me to ask, is automatic ID the future? Will we just be able to walk around the world, paying for things, taking out cash, redeeming rewards, by just being ourselves?
Cormac says, "Amazon Go gives you an idea of where things are going. The big challenge is around public perception. The technology exists, but it's just, 'How do we get everyone on board with this?'"
Establishing a solid reputation is crucial for open banking apps, I note.
"Are people going to trust us with their data? One slip up can be fatal – you have to really think about how you can build trust," says Cormac.