VR experience can help alleviate pain
The global virtual reality market* in 2018 is projected to be worth $17.8bn USD, but in just three years by 2021, it […]
May 22, 2018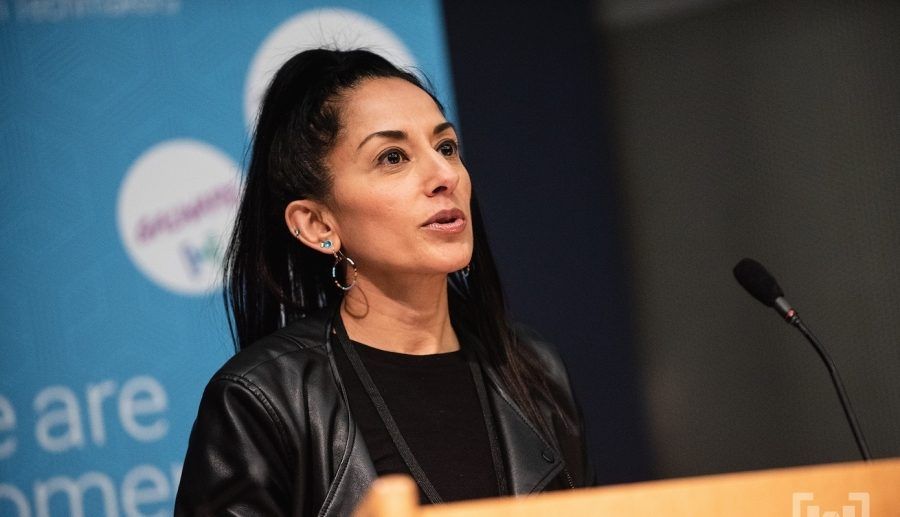 The global virtual reality market* in 2018 is projected to be worth $17.8bn USD, but in just three years by 2021, it will be worth $215bn.
For maths fans, that's an increase of 1,107%.
This enchanting market promise is attracting early entrants from other industries, including well-known artist Deepa Mann-Kler, founder of NEON.
"VR is the new immersive medium for artistic expression," explains Deepa.
Back in 2016, Deepa first experienced VR for Bjork's new album inReykjavik – and it blew her mind.
She returned to Belfast and began developing VR applications, eventually turning to the health sector. "I'm totally committed to the idea that VR can alleviate chronic pain," she said.
That's why she developed BreatheVR, an experience that helps pain sufferers decrease their pain levels. Using a phone and VR headset, you look at a beautiful 360 degree garden with floating leaves and islands. The leaves move up and down as you breathe deeply.
She explained that BreatheVR was born at Pain Hackathon, organised by the Department of Innovation and the Public Health Agency.
"My goal is to remove the phone – anything that makes it easier for users – so I'd be very interested in developing an app for the Oculus Go, for instance," she said.
The Go has an in-built screen and comes with 32 or 64b of memory for saving VR experiences, games and films. Getting rid of the phone is an important step for bringing VR to the masses, some experts believe.
NEON's tagline is, "Advanced technology is indistinguishable from magic," so any iteration of tech will be embraced that makes the experience more seamless.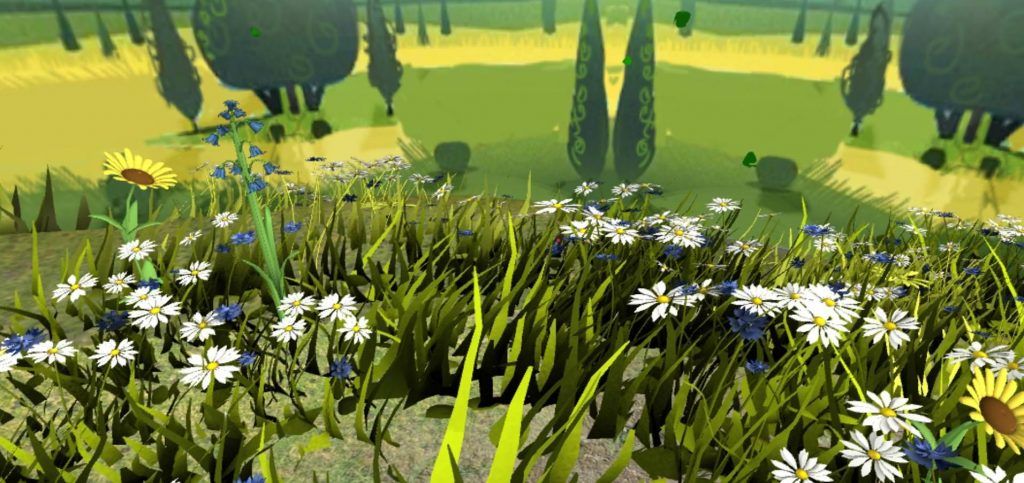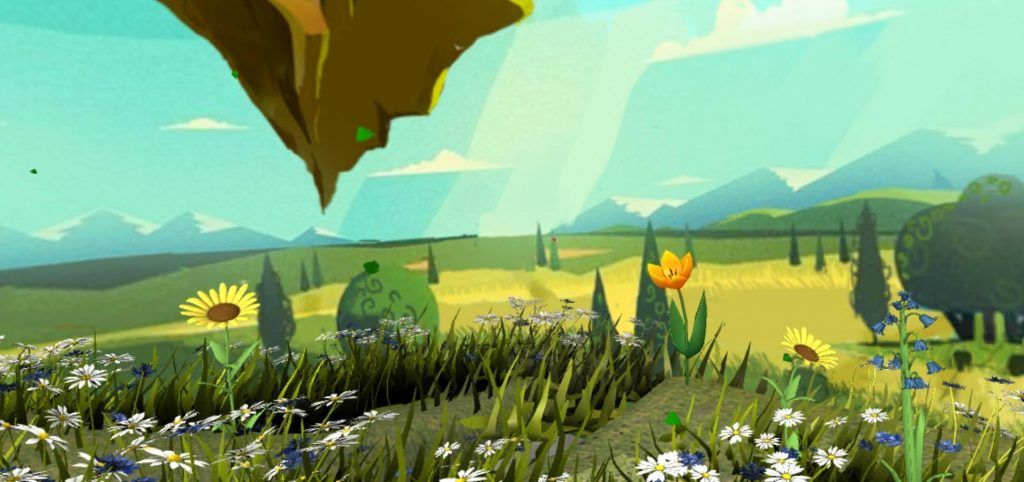 Also in the health space, Deepa has developed Whack A Mo, partnering with Queen's University. This augmented reality app distracts children as they undergo regular cannula procedures. "It's particularly good for children undergoing chemotherapy, who may need an IV line once a week," Deepa says.
The iPad and iPhone-enabled app will be trialled soon in a three-month pilot at Belfast Children's Hospital, and Deepa said, "I'm greatly looking forward to the user feedback from this trial."
"In my research, I found out that the single biggest benefit to cognitive behavioural therapy training, in pain sufferers, was learning how to breathe mindfully," Deepa said.
Although it's still in early phase, I asked Deepa how she intends to bring this to market. "We'll sell it directly to corporates, into health trusts, and directly to the consumer," she said. "I have meetings with some large corporations in England next week to bring this to their employees."
"My motive is to use technology to enable people to feel human again," said Deepa. "Opioids are not as effective as the drug companies claim, and they're very addictive. There's an opioid crisis here and in the US right now."
She pointed to a study undertaken in the US by Ted Jones, who trialled VR with 30 pain sufferers. In that study, a 60% dip in pain levels was reported by the subjects while they used VR.
Deepa has enjoyed a varied career. She was an equality advocate for eleven years, and wrote the first report on racism in Northern Ireland in 1996. She eventually took a career break to pursue painting, and her work is available in galleries and in public spaces. Her neon light installations can be viewed at the Ulster Hospital, and the Crescent Arts Centre, amongst other places.
I wondered where Deepa does her creative work.
"I have a studio in the garden. As a child, I taught myself to draw by copying comic books like Beano, and film art like Clint Eastwood films. At the moment this work in VR is taking up 10-12 hours of my day, so painting is taking a back seat, but I'm enjoying expressing my creativity through the medium of immersive tech."
Find Deepa on Twitter here.
*Comprising both hardware and software. Source: IDC