MakeMatic trains teachers on 21st century skills
Mark Nagurski has parlayed his previous experience running CultureTech festival in Derry~Londonderry to a new startup. MakeMatic offers training videos for teachers […]
April 23, 2018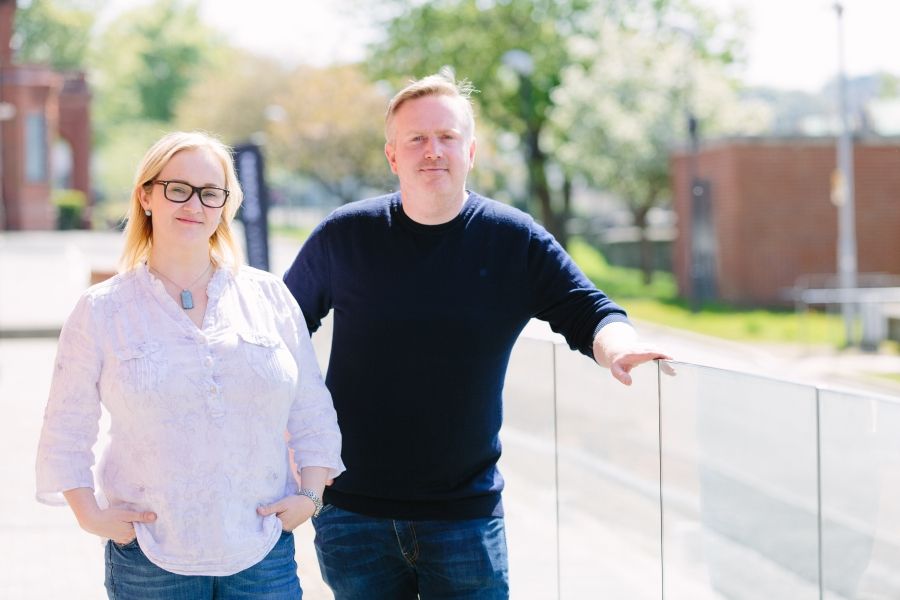 Mark Nagurski has parlayed his previous experience running CultureTech festival in Derry~Londonderry to a new startup. MakeMatic offers training videos for teachers in digital education. Here he divulges what MakeMatic is all about.
Q How did you get started on this path?
Mark: Two years ago my co-founder Catherine Ross, who is a BBC producer, and I talked about how teachers need training in technology, innovation and design – if they are to teach those topics in school. The trouble is, there isn't a scalable way to do this – and the solution seemed to be in video.
Did your past lead you down this route?
Previously I was running CultureTech, a family–focused festival aiming at engaging young people in interesting technologies – it would attract around 40,000 visitors.
But there was a capacity issue. Kids would have a good time at the festival, but return to school on Monday and things would go back to usual.
Have you gained traction so far?
The first 12 – 18 months we were in experiment mode – finding out what worked.
We got quite a bit of work from the BBC and other organisations in creating educational content. BBC's bite-sized revision guides brought us several contracts. We built a great team and got an understanding of how the marketplace worked, and also what kind of content we could create.
We now have 18 staff, based in Derry.
Who are your customers?
We're currently working with Crayola. We're developing their pilot professional development course – it's about arts-infused education.
What aspect of the production do you do?
Literally from top to bottom. We:
Go through an instructional design phase;
Then into scripting – we have two full-time scriptwriters;
Pre-production where a producer takes it over to look at visual components;
Graphics, visuals, animation – we have six animators on staff
What's your vision? What difference Makematic can make?
Not to be too 'Save the world!'-y, but for us it boils down to a question of equity. If every kid needs to learn coding, design, etc, we need teachers to be able to teach it.
That means training one million teachers in the UK, four million in the US, and 15 million in China.
How many countries have you reached?
For the time being we're focused on English language markets. North America is our biggest market, followed by the UK and Ireland. We're also targeting international schools – 9,500 are using an English-language curriculum across Europe, Asia, South America, etc.
So you don't sell direct to schools?
Indirectly only. We create the content on a revenue-share model with our partners. Typically the partner or a licensee takes that content to market, and the end user tends to be a teacher in a classroom.
Anything happening locally?
Here, 37 schools are licensed on our platform from Belfast City Council, and more than 1,000 teachers have access through a partnership with Bank of Ireland.
How do you determine what type of content you need to create?
Part of it is gong out and speaking to teachers, and asking what they want support with. Other times, it's a result of legislation or curriculum changes.
How are you funded?
We've not taken any outside investment. We've been fortunate in that we've been revenue-generating from month one, so we could boot-strap. That could soon change.
Any solid figures you have in mind?
We're producing two hours of content a month currently – we'd need to raise funds to scale that up. We'd need to raise somewhere between £1 and £1.5million.
Professional development can cost schools thousands of dollars per day, so the existing model doesn't scale well – that's what we're trying to fix.