This event is in the past
U.S. Reimbursement Pathways for Innovative Digital and Medical Technologies
Date: February 2, 2023
Location: Online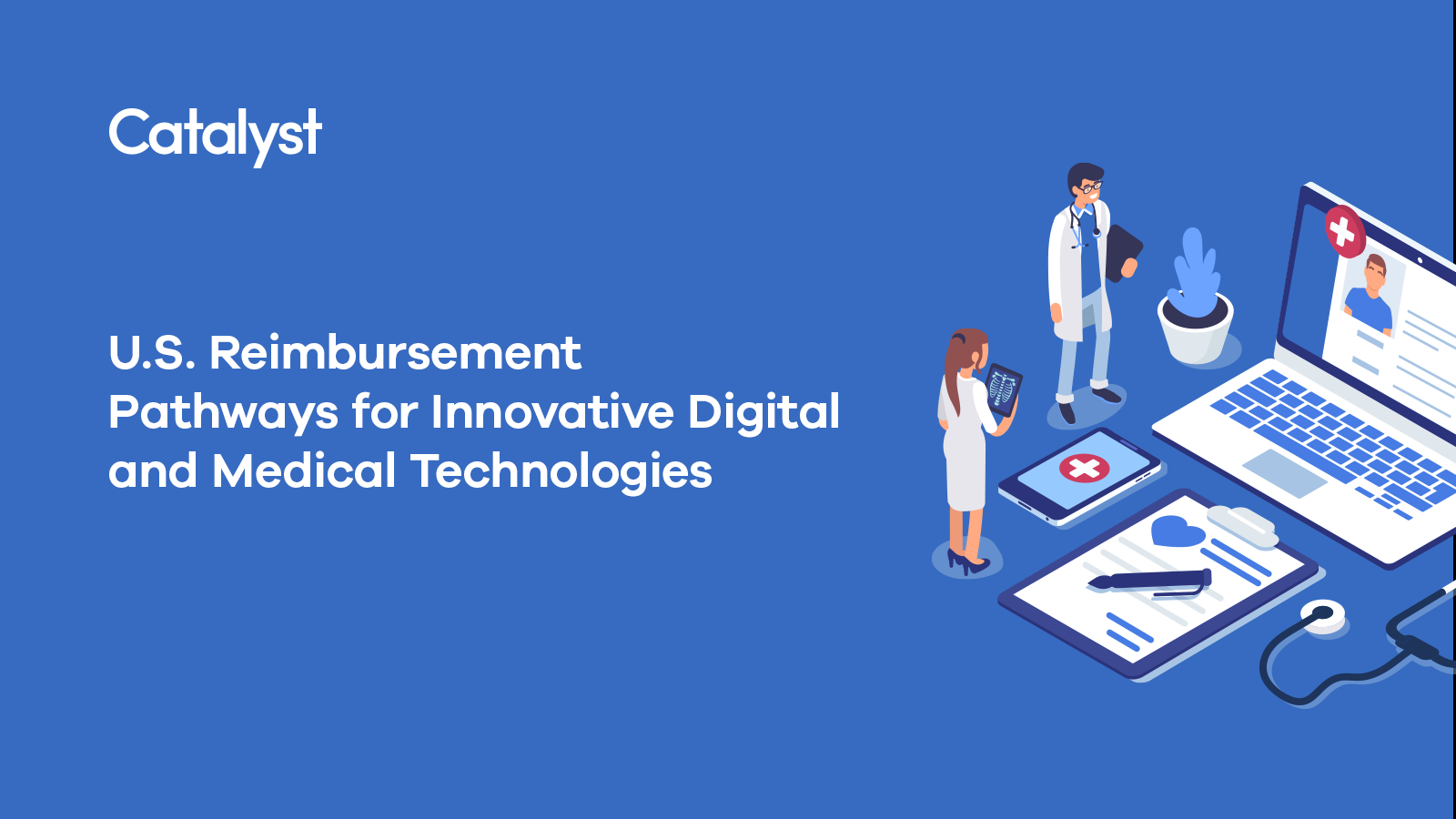 Join us for this live session with Laurel Sweeney – an expert in health policy, reimbursement, and health economics – who will provide you with an overview of the U.S. third-party payer reimbursement system, specifically
• Coding
• Coverage and payment
• The U.S. and healthcare and payer landscape
• How new innovations are reviewed for reimbursement through the lens of the financial stakeholder and evidence requirements
Laurel Sweeney, is an independent consultant and board director with subject-matter expertise and extensive experience in health policy, reimbursement, and health economics.
She provides market access and strategy expertise to medical technology and digital health companies entering the U.S. market. Sweeney is a member of the American Medical Association's Digital MedicinePayment Advisory Group (DMPAG)and is a hospital Trustee. She also serves as an advisor for the MedTech Innovator Accelerator and Venture competition and to entrepreneurs working with the Massachusetts Next Generation Initiative. Before launching Access Strategies in 2018, she was the global lead for health economics and market access for Philips Healthcare.
A limited number of fully funded one-to-one coaching sessions with Laurel will be available after the session. Details will follow to attendees. 
Date & Time: Thursday 2nd February, 15:00-16:30
Location: Online
This event is funded by the Department for the Economy. This webinar is exclusively for NI companies who are seeking to enter the U.S. Market with an innovative digital and medical technology.
This event is sold out.