The Disciplined Entrepreneur Bootcamp with Bill Aulet
Date: October 25, 2022
Deadline: October 14, 2022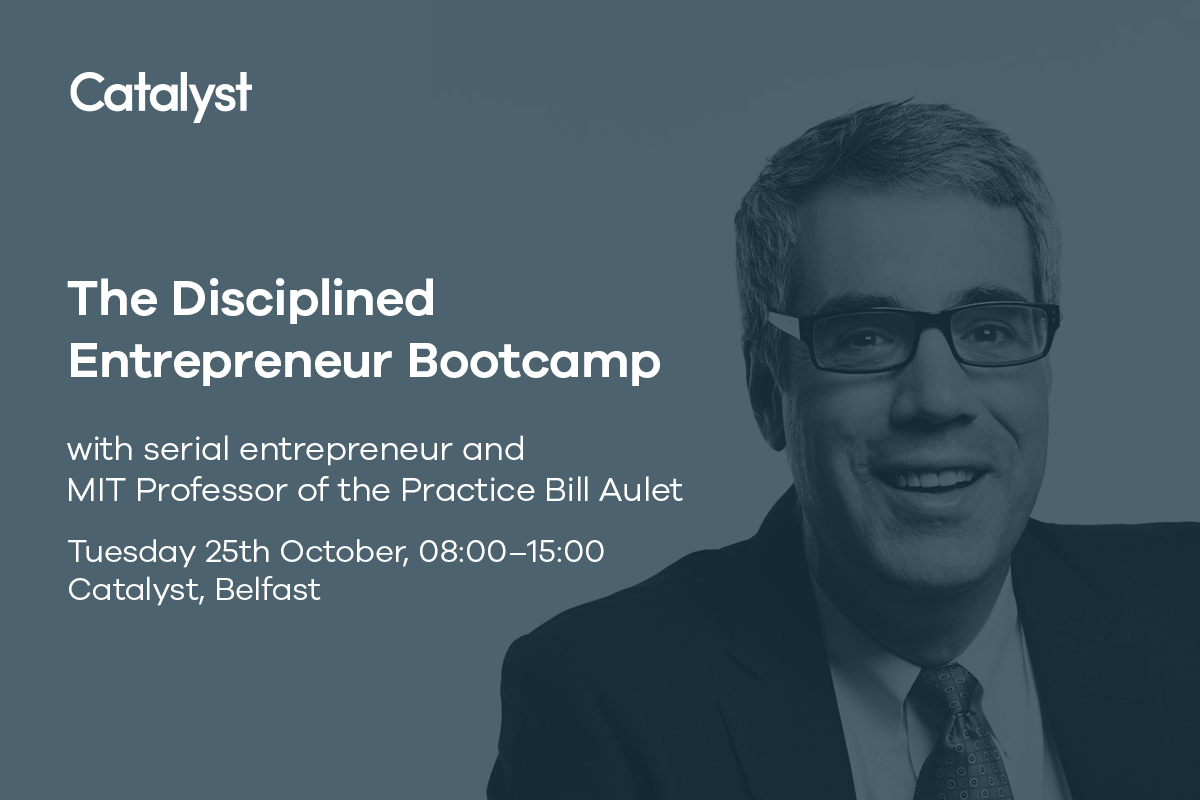 Join us as we host The Disciplined Entrepreneur Bootcamp with serial entrepreneur and world-leading MIT Professor of the Practice Bill Aulet who is changing the way entrepreneurship is understood, taught and practiced around the world.
What will I take away from this?
In this Bootcamp, you'll discover Bill's world-renowned frameworks and tools used by successful start-up founders and corporate teams to build new ventures.
Learn how to be anti-fragile
Address strategy in a well-proven process
Diminish risk in start-up and increase potential to scale your business
Learn from Bill's infectious style
Le195arn how to hone entrepreneurial skills
Discover the 24 Steps framework for success
Hear first-hand about implementing an entrepreneurial strategy
Who should attend?
This Bootcamp is open to CEOs, Senior Managers and Intrapreneurs (team members who are interested in upskilling their entrepreneurial skills).
Date and Time: Tuesday, 25th October 2022 | 8am-3pm
Location: Catalyst, Innovation Centre, Belfast
Tickets for this Bootcamp are available to purchase at £195 (excl. fees +VAT) lunch and refreshments provided.
Please note, this Bootcamp has limited spaces, we recommend you purchase your tickets as soon as possible to avoid disappointment.