Generation Innovation 2023 Work Experience Programme
Start Date: June 13, 2023 - End Date: June 29, 2023
Location: Northern Ireland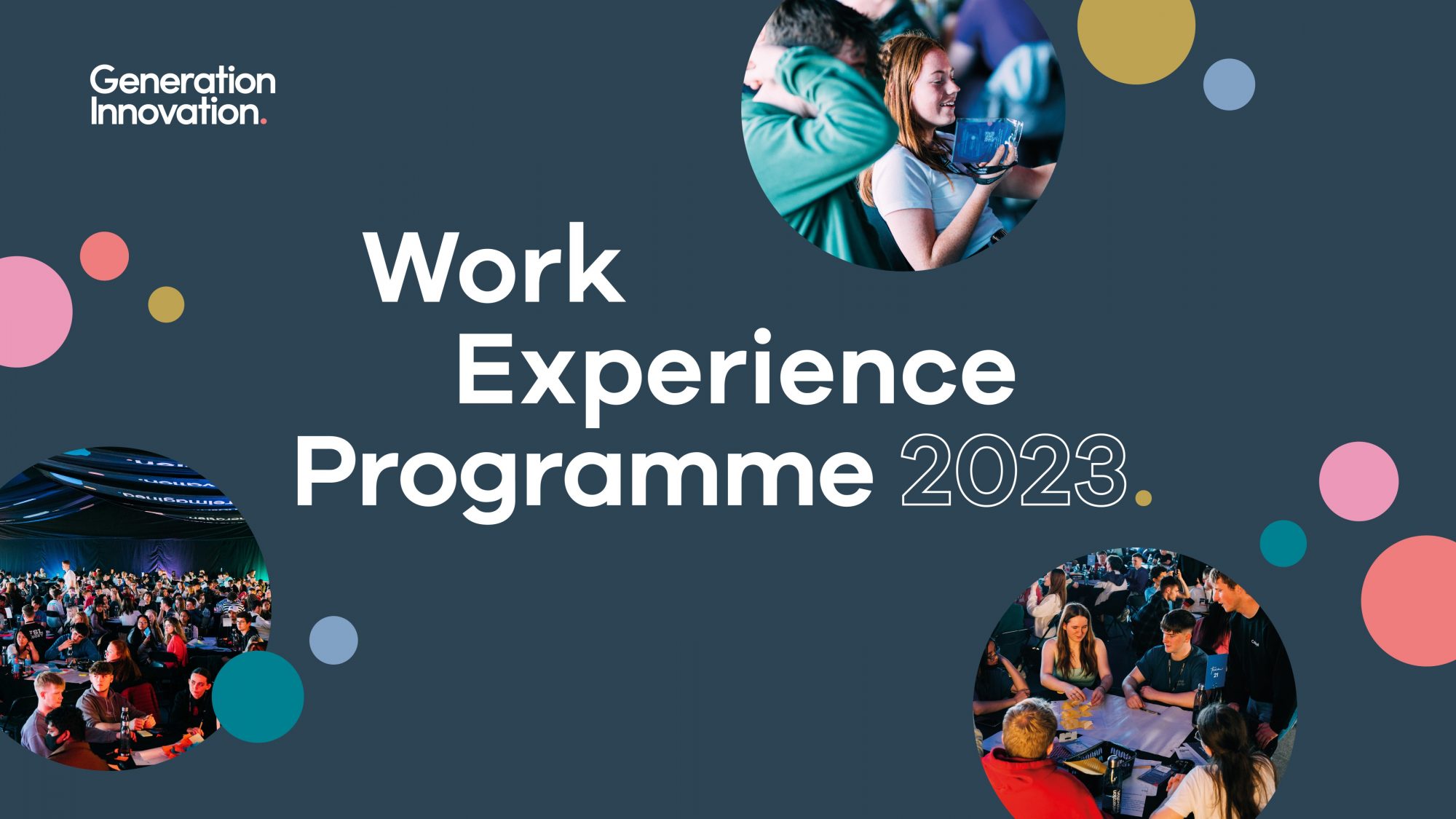 Generation Innovation is a one-of-a-kind work experience programme designed to empower, enable, and upskill young people for the workplace of tomorrow. With its foundations grounded in the principles of Design Thinking, Generation Innovation is a programme that gives young people a real-world working experience with some of the most innovative companies making a dent in the universe.
This programme is for all 17-18-year-olds interested in accelerating their career development, gaining awareness of the skills needed for tomorrow's world, and building an innovation mindset through Design Thinking training.
During the programme, students will be paired with innovative employers, such as Coca-Cola, FinTru or EY, and will learn how to work as part of a new team. Their skills will be put to the test to solve a real-life company challenge, developing a solution before pitching it to the partner company and fellow peers.
The 2023 programme will involve 600 students this June for 3 in-person events.
13th – 16th June | Derry-Londonderry, The Guildhall
Option 2:
19th – 23rd June | Belfast, Catalyst, Queen's Road
Option 3:
26th – 29th June | Dungannon, The Junction
Apply to only one location
Why apply?
Hosted in-person

Receive free limited edition apparel merchandise and win extra prizes

Free to attend

Access to the Generation Innovation Alumni network

Learn in a fun, energetic, and highly engaging way that'll inspire and empower you for the future

Accelerate your development by learning about exciting future career prospects

Work with some of Northern Ireland's most exciting and innovative companies

Receive training from expert facilitators

Have fun and meet other young people!