Co-Founders
Start Date: January 3, 2022 - End Date: May 30, 2022
Venue: Online via Zoom, Slack and Miro
Register Now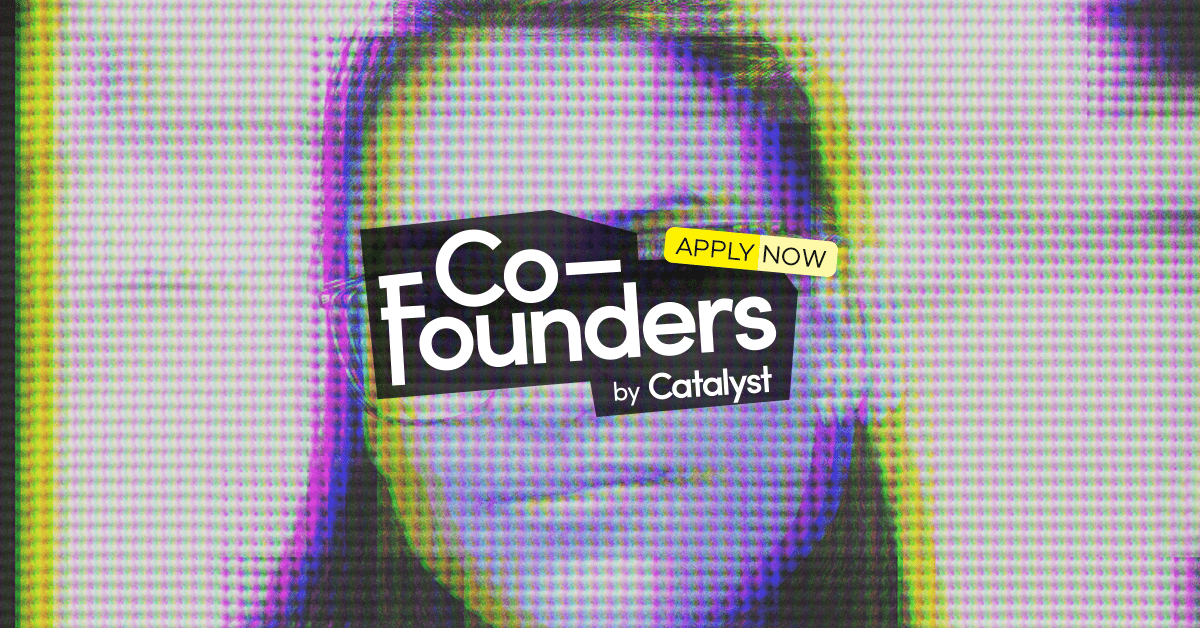 WHAT IS CO-FOUNDERS?
A Co-Founder is a person who, in conjunction, with one or two others, is instrumental in starting a business.
Co-Founders is a unique entrepreneurship / start-up programme that helps you form a team with like-minded individuals, build creative confidence and develop a product that customers really want. It comprises two areas of focus:
how to be a Co-Founder and;

how to develop a product and growth mindset.
Co-Founders is open to ambitious and talented individuals or established teams interested in developing new product/service innovation focused on science, technology and engineering.
The programme has attracted diverse participants such as: software engineers, data scientists, sales and marketing experts, medical professionals, mechanical engineers, researchers, undergraduates and PhDs – as well as professionals with many years of experience.
The programme has a two phased approach.  Phase 1 (Co-Founders Core) focuses on co-founding a start-up team and validating your team's start-up idea.  It's a competitive process and if successful you will graduate onto phase two of the programme (Co-Founders+), which focuses on accelerating your start-up journey.
WHO SHOULD APPLY FOR CO-FOUNDERS?
Applications for Co-Founders 2022 are now open
Co-Founders is open to individuals who are curious and want to gain an understanding of product development and the world of start-ups. 
You could be someone with an idea for an exciting new product and need a team to make it happen – or you might have experienced success in your career to date, but want to help someone else get their idea off the ground. 
Established team can also apply, allowing you to potentially add further expertise to your team. 
Graduating as one of the winning teams will also grant access to Co-Founders+, the second phase of the programme, that begins the process of development and rapid growth.  
WHY APPLY TO BECOME A CO-FOUNDER?
Brilliant opportunity to meet talented and skilled individuals outside of your normal network.

 

Helps build resilience by encouraging participants to "get comfortable with being uncomfortable".

 

Learn the difference between a product mindset and growth mindset and how to leverage both.

 

Gain a better understanding of the startup ecosystem in Northern Ireland.

 
THE PROCESS
Co-found a Team
Validate your idea
Build a solution
Accelerate your Start-up
PROGRAM OVERVIEW
HOTHOUSE WEEKEND
Here you will meet the cohort and find your start-up team: 
28th (6pm-8.30pm) & 29th January 2022*
DESIGN BOOTCAMP WEEKEND
Learn the tools and techniques of Design Thinking. You'll use these throughout the core programme to identify the problem your start-up team wants to solve and come up with innovative ideas and solutions.
*dates are subject to change.
CORE PROGRAMME
A series of immersive workshops and mini-lectures to help you trial out your new start-up team, validate and test your idea in the real word, build your business know-how and pitch for a possible £10K proof of concept award.  
Mondays 6pm-8.30pm
21st February – 30th May
You will also:  
Have open time to work on your startup as a team.

 

Gain insight from CEOs of local innovation companies during fireside chats.

 

Have access to bookable coaching sessions to help accelerate your startup journey (additional to the Monday evenings).

 
DETAILS
Location – The programme is delivered online via Zoom and Hivebrite.
Cost – FREE (However, significant time commitment is expected).
10 x £10K Awards will be awarded to top teams at Demo Evening at the end of the programme.